Anton Wolfaardt, Convenor of ACAP's Seabird Bycatch Working Group (SBWG) will be attending the International Commission for the Conservation of Atlantic Tunas (ICCAT) Intersessional Meeting of the Sub-Committee on Ecosystems in Madrid, Spain over 05-09 September.
As part of its deliberations the meeting will examine trends in annual by‐catch numbers and by‐catch rates of seabirds as a first step in the evaluation of the effect of ICCAT's current seabird mitigation measure (Supplemental Recommendation by ICCAT on Reducing Incidental By‐catch of Seabirds in ICCAT Longline Fisheries – Recommendation 11.09). ACAP will be submitting papers to the meeting to inform this evaluation process. These will include information on latest best-practice advice for mitigating seabird bycatch in pelagic longline fisheries, and work that the SBWG is progressing on estimating and reporting seabird bycatch (see SBWG7 Doc 5).
The meeting will also consider seabird by‐catch and mitigation in the Mediterranean.
Click here for a report on ACAP's attendance at the 2015 meeting of ICCAT's Sub-Committee on Ecosystems.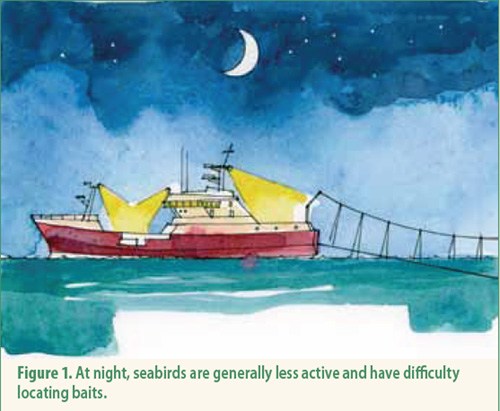 With thanks to Anton Wolfaardt.
John Cooper, ACAP Information Officer, 10 August 2016