The British Ornithologists' Union (BOU) will hold a Scientific Meeting in Peterborough, UK on the subject Advances in avian tracking and remote sensing: methods and applications on 12 October 2016.
"Recent technological advances have revolutionised our ability to follow the movements of birds, particularly smaller species, across all spatial scales. The burgeoning use of tracking devices has seen increases not only in the range of species tracked, particularly for migratory movements, but also wider integration with behavioural and movement ecology and other fields.
Building on the success of the 2015 BOU Avian Tracking conference, this one-day conference will specifically focus on new avenues for ornithological research opened by the latest technologies and developments and consider the consequent prospects for research and conservation."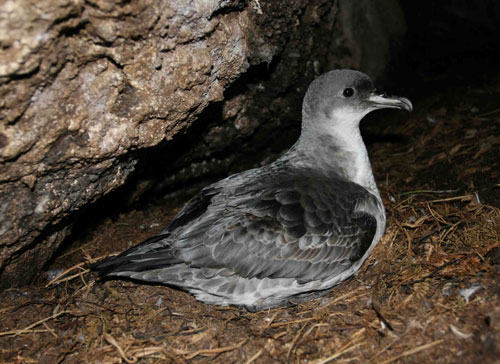 Grey Petrel on Marion Island, photograph by Peter Ryan
The conference aims to:
highlight the most recent and forthcoming advances in avian tracking systems and methods,
discuss their applications for the study of avian biology, across all taxonomic groups,
examine new research questions that these advances present across numerous disciplines, and
consider new developments in the storage, sharing and analysis of tracking data and how these can benefit research and conservation.
The Conference programme will be available from 1 April 2016; bookings open 1 July 2016.
Read more here.
John Cooper, ACAP Information Officer, 21 January 2016