The final report of ACAP's Fifth Session of the Meeting of Parties held in Santa Cruz de Tenerife, Spain over 4–8 May 2015 (click here) has now been published in the Agreement's three official languages: English, French and Spanish.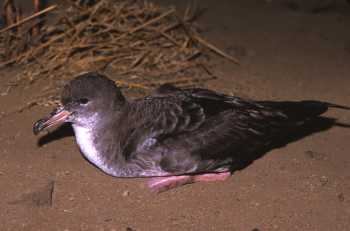 The Pink-footed Shearwater was listed as an ACAP species at MoP5, photograph by Peter Hodum
The 29 documents considered at the meeting can be accessed here in English. They are also available in French and Spanish.
John Cooper, ACAP Information Officer, 29 July 2015