At the close of the Fifth Session of the Meeting of the Parties to the Agreement on the Conservation of Albatrosses and Petrels (MoP5) held in Santa Cruz de Tenerife, Canary Islands, Spain from 4 – 8 May 2015 it was announced that Dr Marco Favero of Argentina is to become ACAP's Executive Secretary from 1 February next year. Marco's appointment follows a careful selection and interview process that culminated at MoP5. He will be only ACAP's second Executive Secretary, following Warren Papworth who is scheduled to retire at the end of January next year after six years in the position (click here).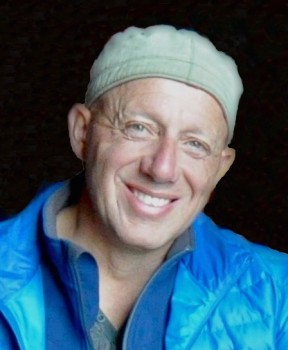 Dr Marco Favero of Argentina
Since 2007 Marco has been the Chair of ACAP's Advisory Committee, in which position he has chaired five of its meetings, most recently AC8 in Punta del Este, Uruguay in September last year.
Marco was born in Mar del Plata, Argentina in 1963 and studied marine biology at the Universidad Nacional de Mar del Plata. After his graduation in 1986, he started a 20-year research project in Antarctica, and later earned his Doctoral degree for his thesis on Antarctic seabird ecology. His background in the biology and ecology of top marine predators comprises over 200 publications including research articles and presentations at scientific conferences, one of the most recent of which has been featured in ACAP Latest News (click here).
Marco Favero is currently Head of the Seabird Ecology and Conservation Group at the Institute for Marine and Coastal Research (IIMyC, CONICET - University of Mar del Plata), and a Principal Investigator at the National Research Council in Argentina.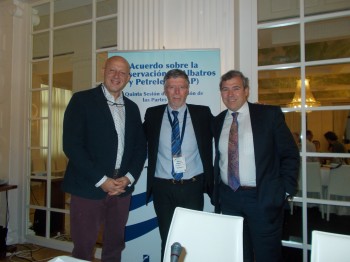 From left: Marco Favero, Warren Papworth and Ricardo Losa Giménez (MoP5 Chair, Spain) in Tenerife
Selected Literature:
Favero, M. & Seco Pon, J.P. 2014. Challenges in seabird by-catch mitigation. Animal Conservation 17: 532–533.
John Cooper, ACAP Information Officer, 18 May 2015