The International Plan of Action for Reducing Incidental Catch of Seabirds in Longline Fisheries (IPOA-Seabirds) was developed by the Food and Agriculture Organization of the United Nations (FAO) in 1998.
The FAO encourages all its member countries to implement their own National Plans of Action (NPOA-Seabirds).
In terms of the IPOA-Seabirds, countries should first assess the seabird by-catch problem within their fisheries and/or within their coastal waters. If a bycatch problem is found to exist, each country should then develop and implement its own National Plan of Action (NPOA-Seabirds), based on the recommendations listed in the IPOA-Seabirds.
The following 14 States and other entities have completed their NPOA-Seabirds or broadly equivalent documents, given along with the year of original adoption, or of the latest updated version. In some cases trawl fisheries are included or are covered by separate documents.
Of these entities seven are Parties to the Albatross and Petrel Agreement.
Argentina (2010)
Australia (2006) (Threat Abatement Plan 2006 for the Incidental Catch (or Bycatch) of Seabirds during Oceanic Longline Fishing Operations)
Brazil (2004)
Canada English French (2007) Progress Report Rapport d'étape (2012)

Chile (2007)
European Union (2012)
Falkland Islands (Islas Malvinas)* Longline (2011*) Trawl (2009*)
Japan (2009)
New Zealand (2013*, includes trawl and other fisheries)
South Africa (2008)
South Georgia (Isla Georgias del Sur)* (2008 assessment)
Chinese Taipei (2008?)
United States (2006)
Uruguay(2006)
*Updated/revised versions.
View NPOA-Seabirds listed on the FAO website here.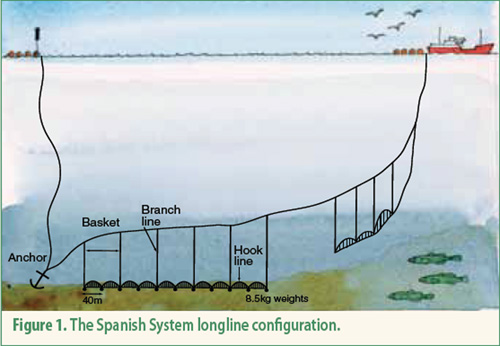 With thanks to Ken Morgan for information.
John Cooper, ACAP Information Officer, 31 March 2014, updated 03 April 2014
*A dispute exists between the Governments of Argentina and the United Kingdom of Great Britain and Northern Ireland concerning sovereignty over the Falkland Islands (Islas Malvinas), South Georgia and the South Sandwich Islands (Islas Georgias del Sur y Islas Sandwich del Sur) and the surrounding maritime areas.