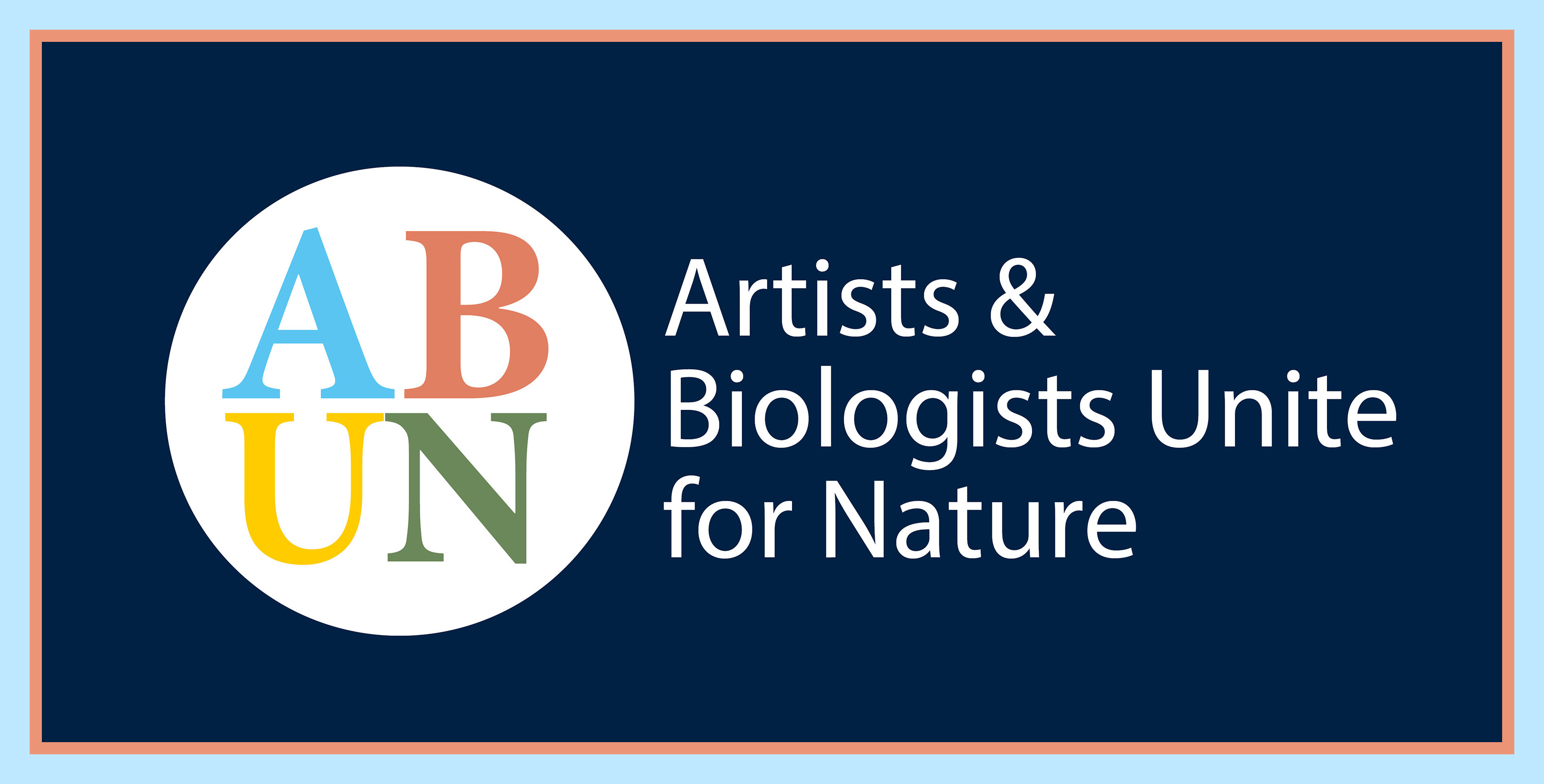 The following eight World Albatross Day 2020 posters come from ACAP's collaboration with Artists & Biologists Unite for Nature (ABUN) over January and February 2020. With thanks to ABUN artists Mary Ingrum, Jan Phethean, Di Roberts, Maureen Rousseau, Marion Schön, Anne Shoemaker and to ABUN founder, Kitty Harvill. Ruth Cooper kindly designed the posters for ACAP. Read more about the ABUN collaboration here.
To obtain a free high-resolution version suitable for printing at A3 size click on the link below each poster. Please note the electronic poster images are only made available for personal display or for use when engaging in activities that will aid in drawing attention to the conservation crisis faced by the world's albatrosses. They may not be used for personal or commercial financial gain. ACAP is not able to contribute to the costs of printing the posters other than by supplying the images by electronic means.
*** NEW POSTER! ***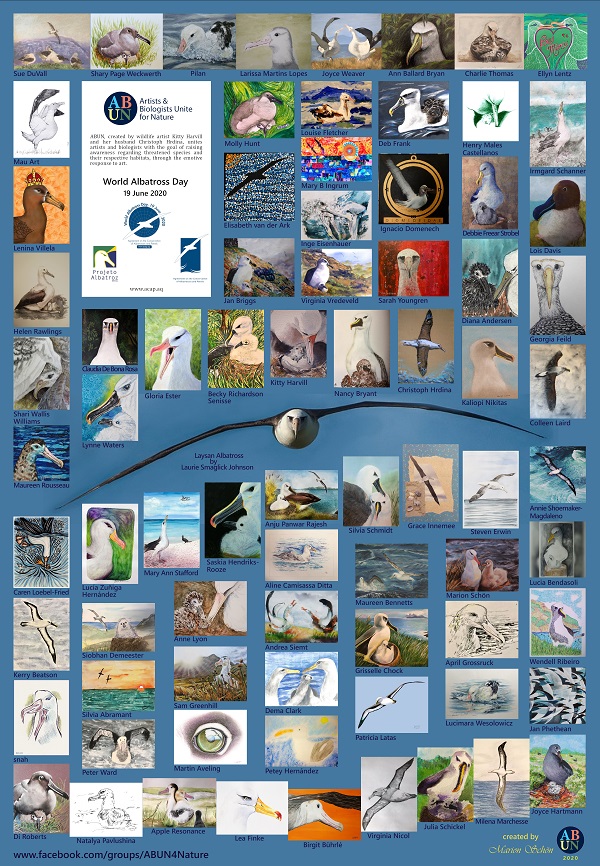 Poster created by ABUN artist, Marion Schön; all 77 ABUN contributing artists are included as are all 22 species of albatrosses

image ABUN all artists Marion Schön (18.79 MB)
pdf ABUN Kitty Harvill (12.34 MB)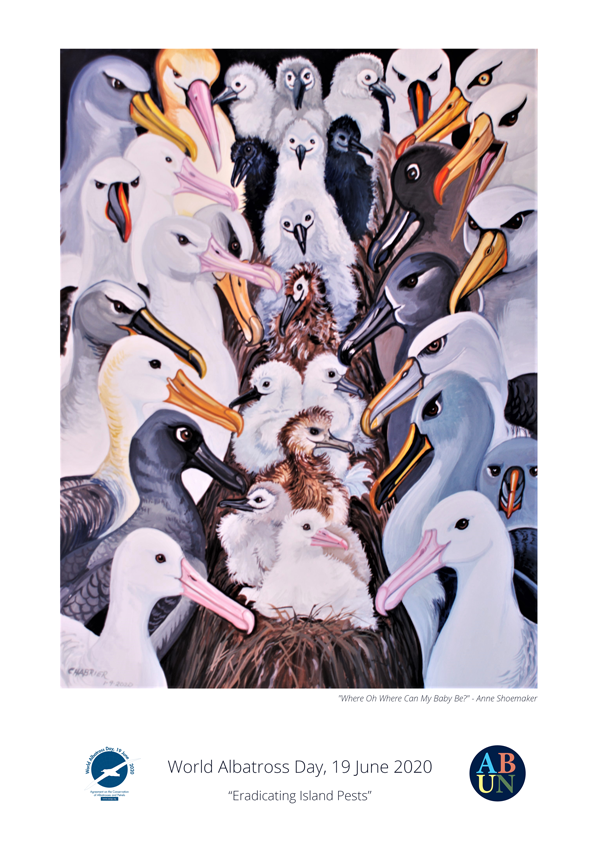 pdf ABUN Anne Shoemaker (6.26 MB)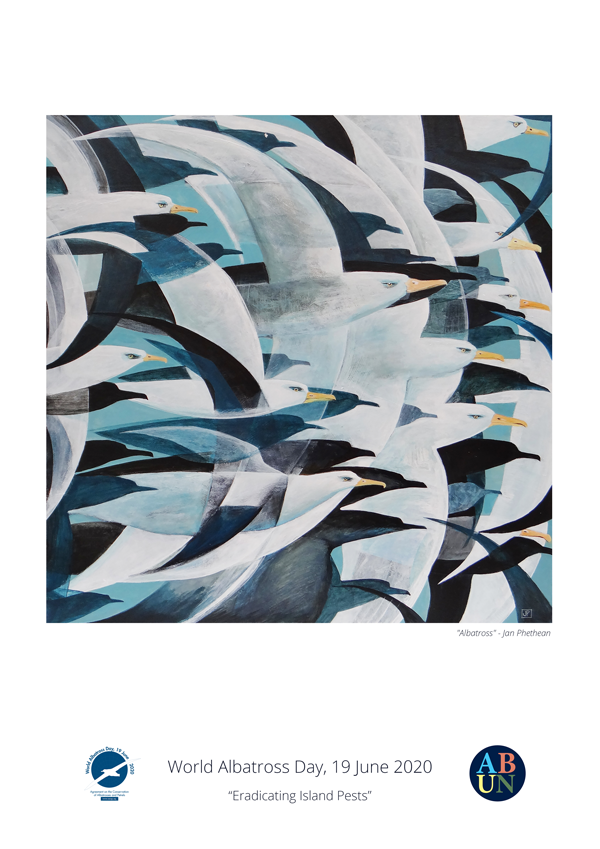 pdf ABUN Jan Phethea (6.26 MB)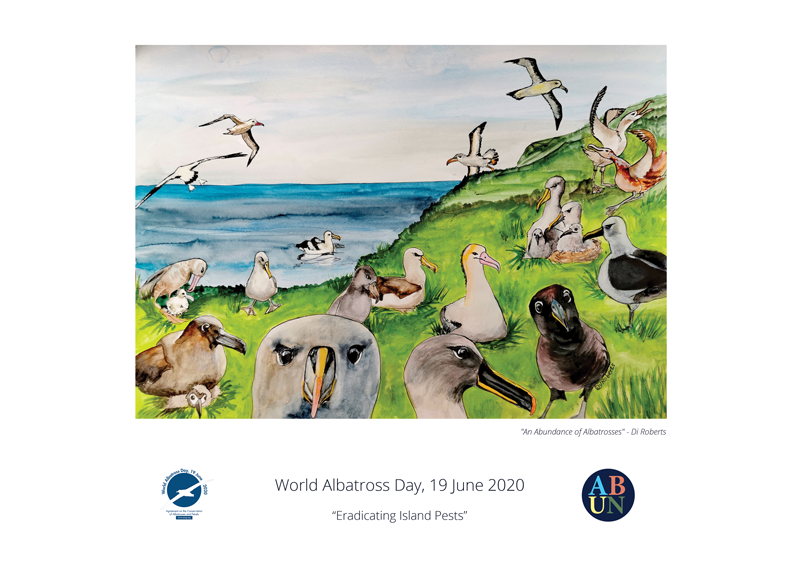 pdf ABUN Di Roberts (11.95 MB)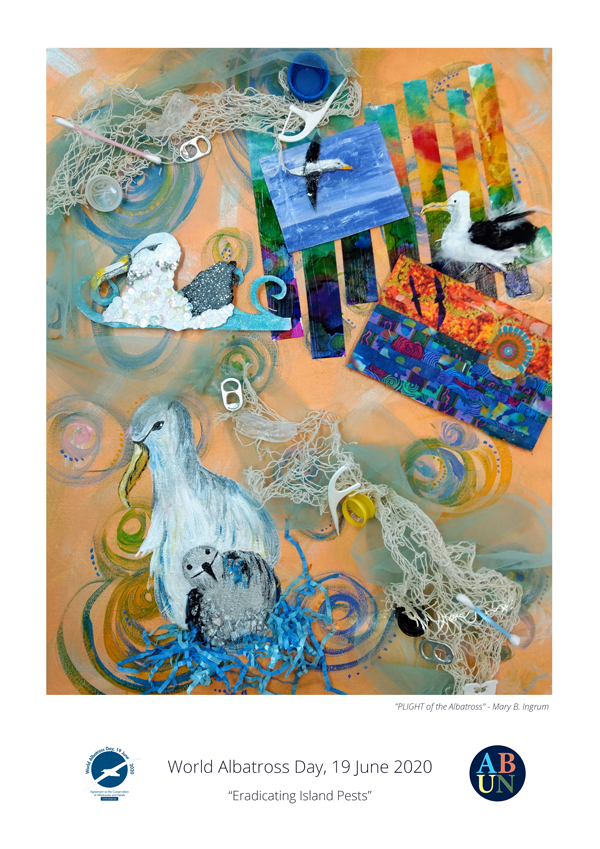 pdf ABUN Mary B Ingrum (11.57 MB) Read about the design of the above artwork and its five constituent parts by Mary Ingrum here.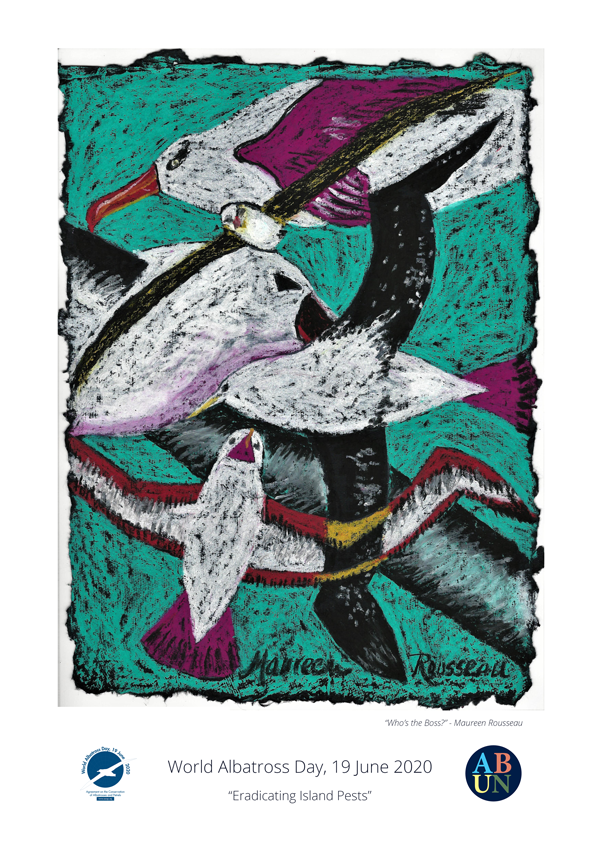 pdf ABUN Maureen Rousseau (13.85 MB)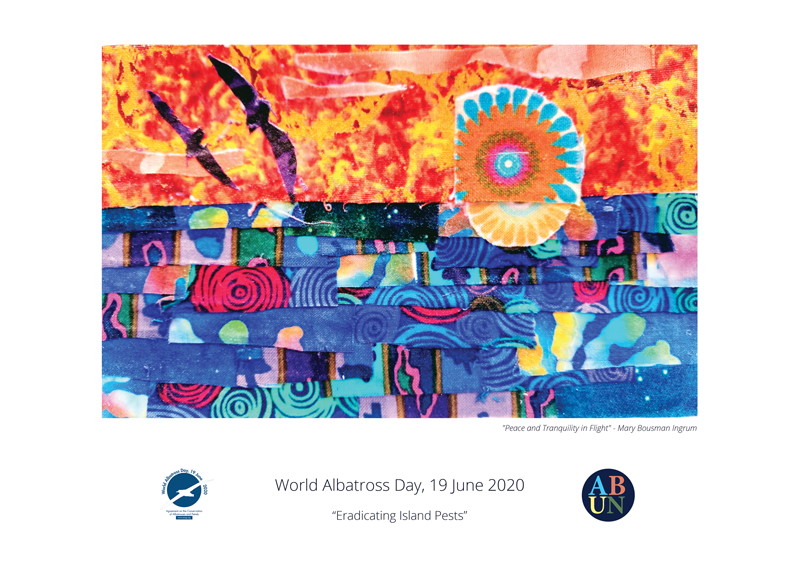 pdf ABUN Mary Bousman Ingrum (14.83 MB)
03 April 2020