The Million Dollar Mouse Campaign to raise sufficient non-governmental funds to eradicate the introduced House Mice Mus musculus on New Zealand's Antipodes Island has now passed one-third of its target, with NZ$ 352 658 raised by 11 May (click here).
To watch a video interview with Gareth Morgan, the campaign's instigator and major sponsor and view footage from the island and of its wildlife click here.
The campaign's web site gives information on how donations (both big and small!) can be made to this very worthy cause.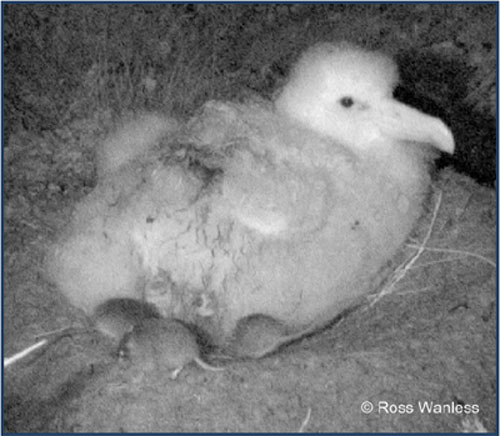 The potential problem: House Mice attack a Tristan Albatross chick on Gough Island
For more infiomation click here.
John Cooper, ACAP Information Officer, 14 May 2012