The Convention on the Conservation of Migratory Species of Wild Animals (CMS) and the Zoologisches Forschungsmuseum Alexander Koenig, Bonn, Germany (ZFMK) are pleased to repeat the call for applications of the third UNEP/CMS Thesis Award on Migratory Species Conservation, sponsored by Lufthansa.
The UNEP/CMS Thesis Award on Migratory Species Conservation was launched by the Secretariat of the Bonn Convention on Migratory Species, on the occasion of its 25th Anniversary in 2004.  It was conferred for the first time at the 8th Conference of the Parties in 2005.
The Award amounting to € 10,000 is conferred every three years at the Conference of the Parties.
The thesis should provide new data and insights into the biology of migratory species or external factors disrupting their migration patterns. Research results must be applicable to conservation measures for the benefit of migratory species.
The application process for 2011 will close very shortly.  The winner will be awarded at the 10th Meeting of the Conference of Parties to CMS (COP10) to be held in Norway in November 2011.  The deadline for online application is 15 April 2011.
Please click here for more detailed information.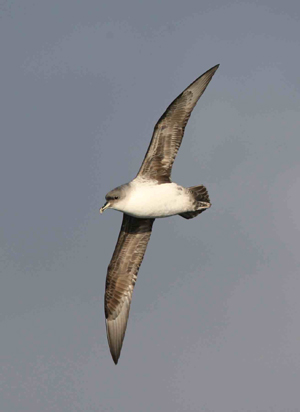 Click here to see the results of the previous UNEP/CMS Thesis Award.  Two of the three laureates, including the prize-winner, had produced PhD theses on the conservation of ACAP-listed species, including the Critically Endangered Tristan Albatross Diomedea dabbenena!
John Cooper, ACAP Information Officer, 18 March 2011