Fernando León writing in the Spanish-language journal Achará published by the NGO Aves Uruguay reports two new records of the Sooty Albatross Phoebetria fusca for Uruguay.
The paper's English-language abstract follows:
"On 5 and 19 march 2006 two individuals of Phoebetriafusca were found dead in La Paloma beach, Uruguay. This record represent the second for Uruguayan beaches".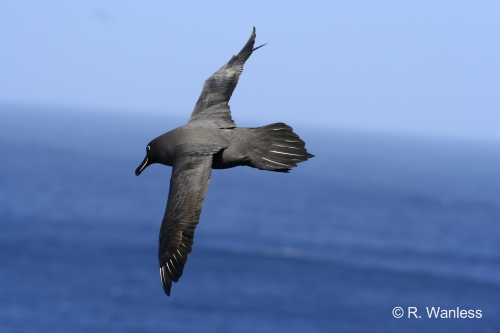 Sooty Albatross
Photograph by Ross Wanless
Reference:
León, F.F. 2011. Hallazgo de dos ejemplares de albatros oscuro (Phoebetria fusca, Procellariiformes: Diomedeidae) en La Paloma, Departamento de Rocha.  Achará 2a(2): 8-9.
John Cooper, ACAP Information Officer, 29 October 2011