It has taken a little over three months to double the number of Facebook friends of the ACAP web site (click here).  A look at who they all are reveals a wide geographical spread and clearly includes many people who are impassioned about marine conservation issues.  This is good for increasing awareness of the conservation needs of albatrosses and petrels (one of the aims of the Agreement) as the numbers of hits to stories posted to ACAP Latest News has gone up this year.
The challenge I've set myself is for the site to attain a 1000 friends over the next 12 months.  So if you use Facebook, consider becoming a friend and also encourage your own friends to join up by sending them the link to the web site.
You can click on the Facebook icon on the site's home page to sign up to access news items - and to see who is already a friend.
a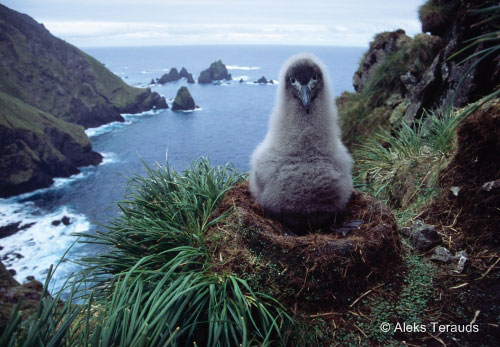 John Cooper, ACAP Information Officer, 14 September 2011