The latest newsletter of the South Georgia* Habitat Restoration Project (No. 4, February 2011) gives the news that the two poison bait-dropping helicopters required for Phase One of the project arrived on the South Atlantic island this month on the tourist ship Marina Svetaeva.
Final preparations for the commencement of bait spreading to eradicate Norway Rats Rattus norvegicus have now begun.  Priorities are to ready the helicopters for the work, check the whereabouts of every piece of equipment, ensure all staff are properly briefed and trained, and place and secure the VHF repeater station.  By month-end all members of the eradication team should have reached the island, along with the poison bait and the rest of the equipment.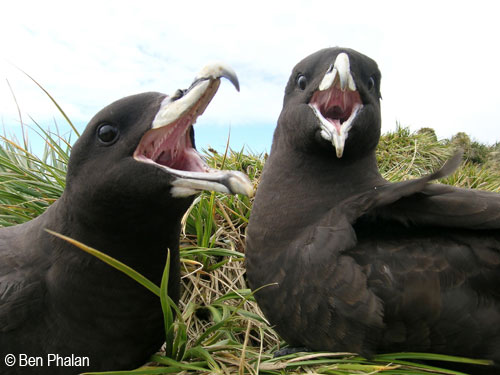 Click here for more information on the project and to access its earlier newsletters and the operational plan.
Click here to read an earlier ACAP news item about this project.
To read about another ongoing eradication effort on a Southern Ocean island, visit the Macquarie Island Pest Eradication Project.
John Cooper, ACAP Information Officer, 18 February 2011
*A dispute exists between the Governments of Argentina and the United Kingdom of Great Britain and Northern Ireland concerning sovereignty over the Falkland Islands (Islas Malvinas), South Georgia and the South Sandwich Islands (Islas Georgias del Sur y Islas Sandwich del Sur) and the surrounding maritime areas.