At the recent meeting of the Extended Commission of the Seventeenth Annual Meeting of the Commission (EC-CCSBT 17), the Commission for the Conservation of Southern Bluefin Tuna (CCSBT) considered the text of a draft Memorandum of Understanding (MOU) with the Agreement on the Conservation of Albatrosses and Petrels.
ACAP was represented at the meeting, which was held in Taipei, Taiwan over 11-14 October 2010, by its Executive Secretary, Warren Papworth.
The draft MoU followed the format of MoUs previously adopted between ACAP and several other Regional Fisheries Management Organizations (RFMOs), such as the Indian Ocean Tuna Commission and the Western and Central Pacific Fisheries Commission (click here to access the texts).
ACAP had previously expressed an interest in negotiating a MoU with the CCSBT with a view to facilitating cooperation between the Secretariats to support efforts to minimise the incidental bycatch of albatrosses and petrels.  During November 2009 ACAP provided a template for a MoU to the CCSBT Secretariat, which was subsequently modified to incorporate intersessional comments the CCSBT Secretariat had requested from CCSBT Members.
However, consensus on adopting the modified MoU was not reached at the Taipei meeting and the matter was held over for possible consideration after the next meeting of the Commission's Working Group on Ecologically Related Species (ERSWG), not scheduled to be held until 2012.
The CCSBT's Recommendation to Mitigate the Impact on Ecologically Related Species of Fishing for Southern Bluefin Tuna may be found at http://www.ccsbt.org/docs/pdf/about_the_commission/Recommendation_ERS.pdf.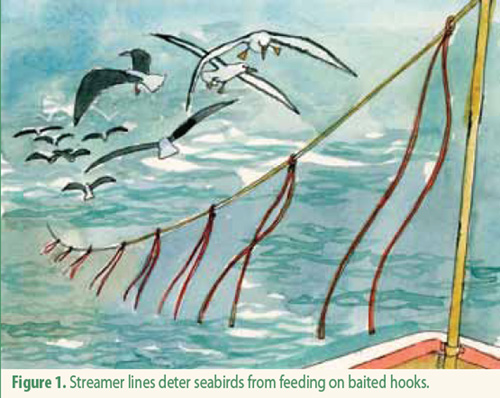 John Cooper, ACAP Information Officer, 20 October 2012