Isla Clarión, the farthest offshore of the four volcanic islands of the Archipíelago de Revillagigedo, is situated some 700 km offshore from the Mexican mainland in the Pacific Ocean.
At least 46 pairs of Laysan Albatrosses Phoebastria immutabilis bred on Isla Clarión in 2002/03, but the species experienced total breeding failure as described in a recently published paper by Ross Wanless and colleagues.  This result was unexpected because feral domestic pigs Sus scrofa had been successfully eradicated from Clarión by 2002.  Instead, nest failures were associated with predation or scavenging by an endemic raven, an endemic snake and by ants around the time of hatching.
Laysan Albatrosses have continued to attempt breeding on Isla Clarión up to at least 2006.

The Reserva de la Biosfera Archipiélago de Revillagigedo was designated as a Ramsar Wetland Site of International Importance on 02 February 2004, with total area of 636 685 ha (search for site No. 1357).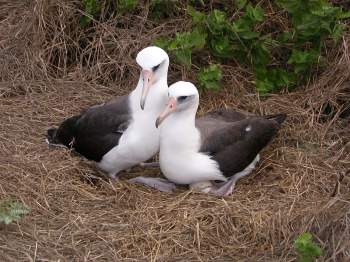 The island group has also been on Mexico's World Heritage Tentative List from 2008 (click here for earlier news story).  A management plan has been produced for the Revillagigedos.
References:
Comisión Nacional de Áreas Naturales Protegidas 2004. Programa de Conservación y Manejo Reserva de La Biosfera Archipiélago de Revillagigedo. Tlalpan: Comisión Nacional de Áreas Naturales Protegidas. 220 pp.  http://www.conanp.gob.mx/pdf_programa_manejo/revillagigedo.pdf. 
Wanless, R.M., Aguirre-Muñoz, A., Angel, A., Jacobsen, J.K., Kent, B.S. & McCann, J. 2009.  Birds of Clarion Island, Revillagigedo Archipelago, Mexico.  The Wilson Journal of Ornithology 121: 722-729.  http://www.bioone.org/doi/abs/10.1676/08-140.1.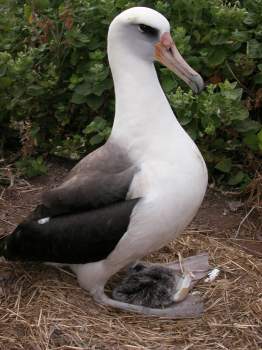 With thanks to Ross Wanless, BirdLife South Africa and Margaret Koopman, Niven Librarian, University of Cape Town
John Cooper ACAP Information Officer, 25 March 2010, updated 26 March 2010