A recent landslide (click here) on Torishima in the Japanese Izu Islands has killed two Short-tailed Albatross Phoebastria albatrus chicks.
Torishima is an uninhabited volcanic island at the southern end of the Izu Islands in the Pacific Ocean.  This is the first time that Short-tailed "ahodori" chicks have been confirmed killed by a landslide.
Yamashina Institute for Ornithology employees staying on the island discovered the landslide in the Tsubamezaki breeding colony, the largest on the island, on 13 February 2010.  Two chicks were rescued from the slide but another two were found dead.  A further six are thought to remain buried.
The danger of landslides at the Tsubamezaki site has prompted a plan to build a channel to prevent landslides from entering the colony in June once the current breeding season ends, and to move chicks to a safer place on the island.
Because the birds are also in danger of extinction from possible volcanic eruptions on the island, about 70 chicks are being moved to non-volcanic Mukojima in the Ogasawara Islands over the five-year period 2007 to 2011 (click here for an earlier news story on the relocation effort).
For more details on the translocation project visit http://project.nprb.org/view.jsp?id=9f7843f6-2ebe-42a1-a397-4dcdd79a4609.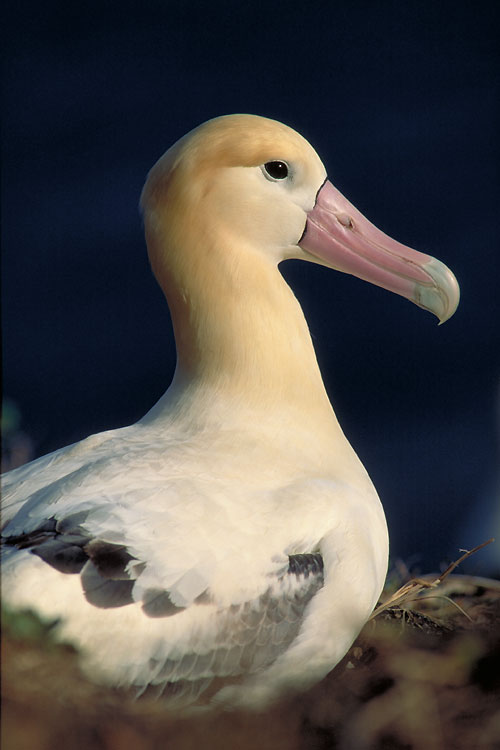 Click here for the Red Data account for the Vulnerable Short-tailed Albatross and here to access the ACAP Species Assessment.
John Cooper, ACAP Information Officer, 24 February 2010