Click here to view the programme and titles and authors of both oral and poster papers to be presented at the conference (http://www.cbb.org.nz/conferences.asp).
A number of papers will deal with ongoing or planned eradication efforts directed at especially rodents at Southern Ocean islands that support threatened ACAP-listed species.  Islands to be covered will include Australia's Macquarie Island, the United Kingdom's Tristan and Gough Islands, New Zealand's Campbell Island, the French sub-Antarctic islands in the southern Indian Ocean, and the Falkland Islands/Islas Malvinas and South Georgia/Islas Georgia del Sur in the South Atlantic.
The conference will be held at the Tamaki Campus, University of Auckland, New Zealand, from 8 to 12 February 2010, hosted by the Centre for Biodiversity and Biosecurity (University of Auckland & Landcare Research), in collaboration with the IUCN/SSC Invasive Species Specialist Group.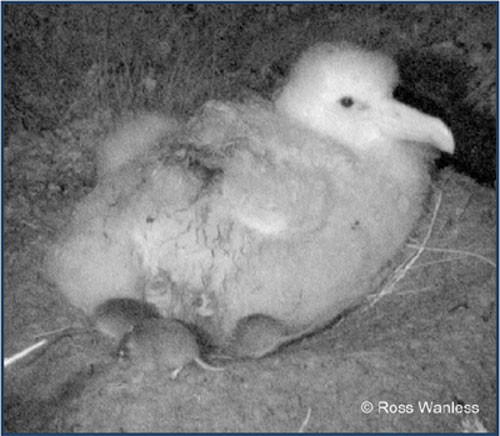 Click here for an earlier ACAP news item on this conference.
ACAP's "Guidelines for eradication of introduced mammals from breeding sites of ACAP-listed seabirds" may be viewed at: http://www.acap.aq/images/stories/PDF_Docs/En/acap_eradication_guidelines_en1.1.pdf.
John Cooper, ACAP Information Officer, 14 December 2009