This year's WWF International Smart Gear Competition, the fourth, has been won by an Australian team of Phil Ashworth (Amerro Engineering) and Graham Robertson (Australian Antarctic Division) for their Underwater Bait Launcher.  The grand prize, awarded out of 72 entries from 27 countries, is worth US$ 45 000.  The competition has been running since 2004.
The results of the competition were announced in Vigo, Spain at the World Fishing Exhibition on 16 September.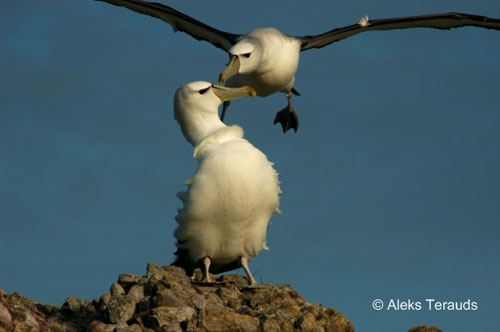 The Underwater Bait Launcher uses a capsule to carry baited hooks six metres below the sea surface before release, out of reach of most albatrosses.  It has been designed for use with pelagic longliners, targeting tuna and swordfish.
To read more about the Smart Gear Competition visit www.smartgwear.org. The next competition will be in 2011.
Graham is a member of ACAP's Seabird Bycatch Working Group.
Click here and here for more news of the Underwater Bait Launcher.
John Cooper, ACAP Information Officer, posted 17 September 2009