WWF South Africa, together with four major fishing industry players (I&J, Oceana, Sea Harvest and Viking) this month launched the Responsible Fisheries Alliance (RFA).  This is the first alliance of its kind in the history of South African marine conservation.  The Alliance is a bid to achieve the common goal of ensuring that all stakeholders understand and support the implementation of an Ecosystem Approach to Fisheries (EAF) management in South Africa's fisheries.
An EAF seeks to protect and enhance the health of marine ecosystems on which life and human benefits depend.  The approach depends on balancing the diverse needs and values of both present and future generations.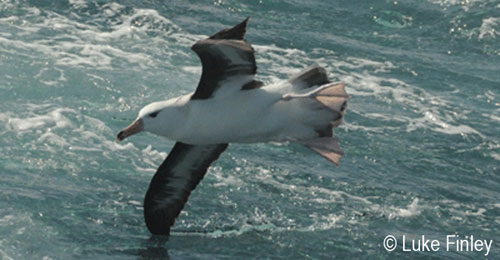 The goals of the Alliance include promoting responsible fisheries practices, influencing policy on fishery governance, skills development to enable the implementation of an Ecosystem Approach and facilitating high quality ecological, socio-economic and governance related research to inform the implementation of an EAF.
The RFA was created on the basis of a strong ecological, market, operational and governance case agreed upon by both the fishing companies and WWF.  The many years of good working relations between WWF and the key Alliance partners has already resulted in the development of a number of projects, including the development of the responsible fisheries training programme, various bycatch assessments such as of seabirds and vulnerable finfish, amongst others.
The RFA will facilitate the support of the regulatory framework by sharing the responsibility for the wise management of our oceans and providing additional resources to furthering the World Summit for Sustainable Development Goal of implementing an Ecosystem Approach to Fisheries Management by 2012.
Information taken from WWF-South Africa (http://www.panda.org.za/?section=News_LivingWaters&id=220).
13 September 2009