A pair of Vulnerable Short-tailed Albatrosses Phoebastria albatrus has been photographed on Sand Island, part of the Midway National Wildlife Refuge (click here) .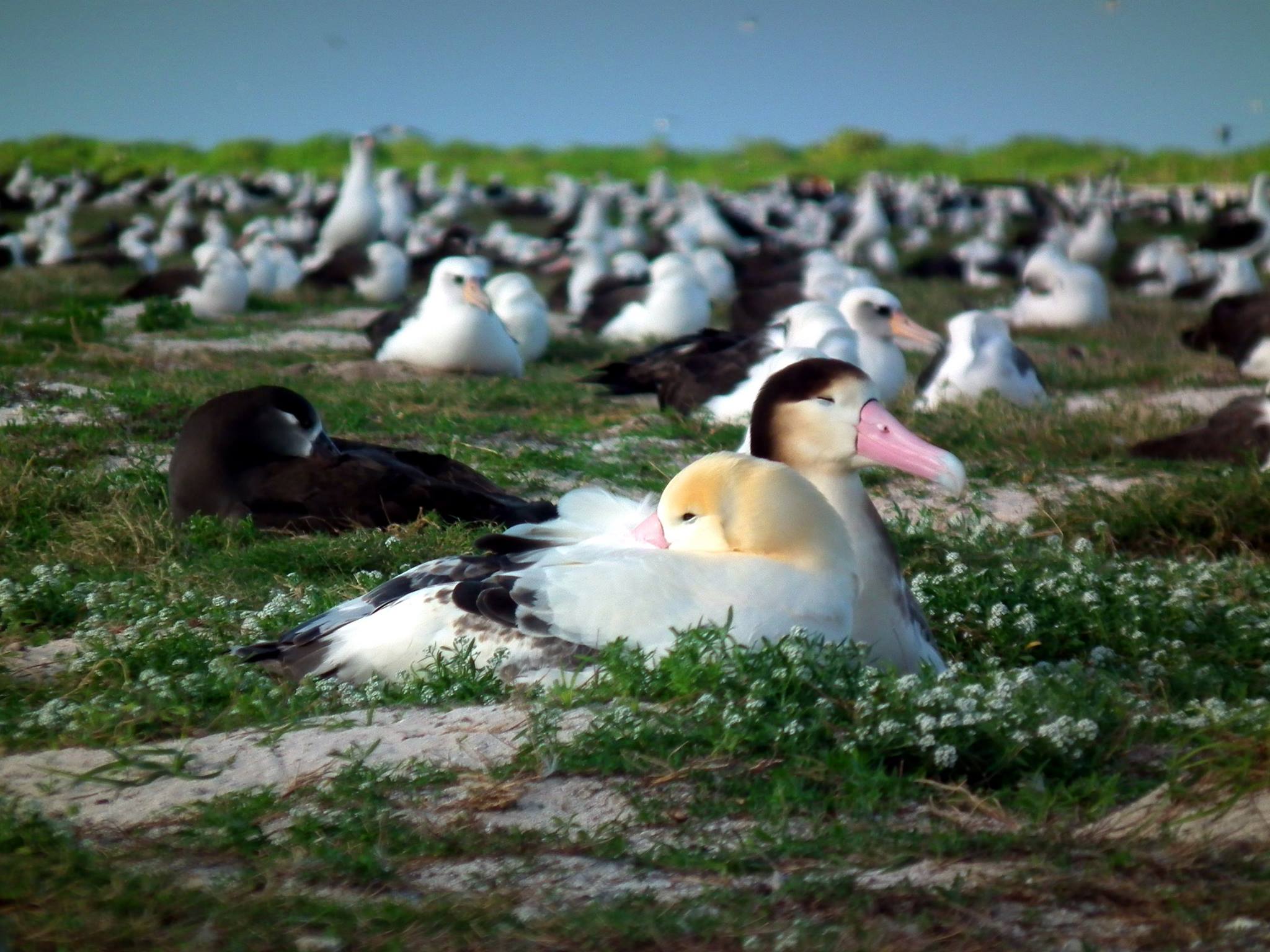 Sand Island's Short-tailed Albatross pair, photograph by Wieteke Holthuijzen
Previously, a pair of Short-tailed Albatrosses has bred successfully on Midway's Eastern Island within the atoll, fledging several chicks (click here). Short-tails have been recorded singly on Sand Island before but breeding has not yet been observed.
"Refuge staff are hopeful that this pair may produce an egg this season".
John Cooper, ACAP Information Officer, 02 January 2017