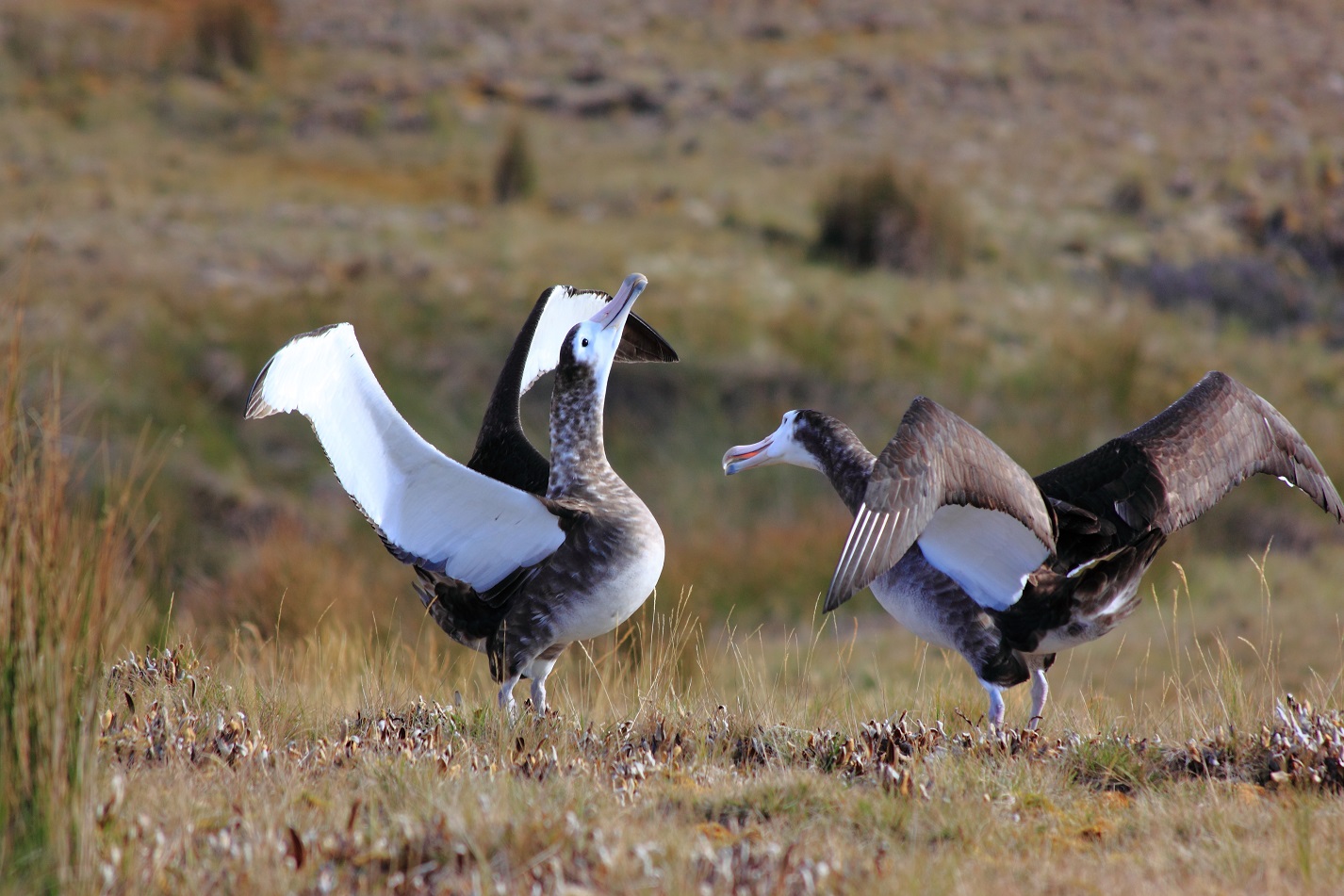 Displaying Amsterdam Albatrosses; photograph by Romain Buenadicha
In a study by Henri Weimerskirch and colleagues, Amsterdam Albatrosses were fitted with loggers capable of detecting radar emissions from fishing vessels which may help halt illegal fishing
Claudia Geib has published an article, To Stop Illegal Fishing, Send a Seabird in Nautilus, exploring the feasibility of seabirds tracking and helping stop illegal fishing. Her article draws on a current study using Peruvian Boobies to monitor anchovy fisheries but also references previous studies involving albatrosses. ACAP has highlighted research such as that by Henri Weimerskirch and colleagues which utilised geolocating loggers attached to Wandering Diomedea exulans and Amsterdam D. amsterdamensis Albatrosses to track fishing vessels by detecting the vessel's radar. The resulting paper, "Ocean sentinel albatrosses locate illegal vessels and provide the first estimate of the extent of nondeclared fishing" was published in PNAS -Proceedings of the National Academy of Sciences of the United States of America and is available to read here.
28 October 2022