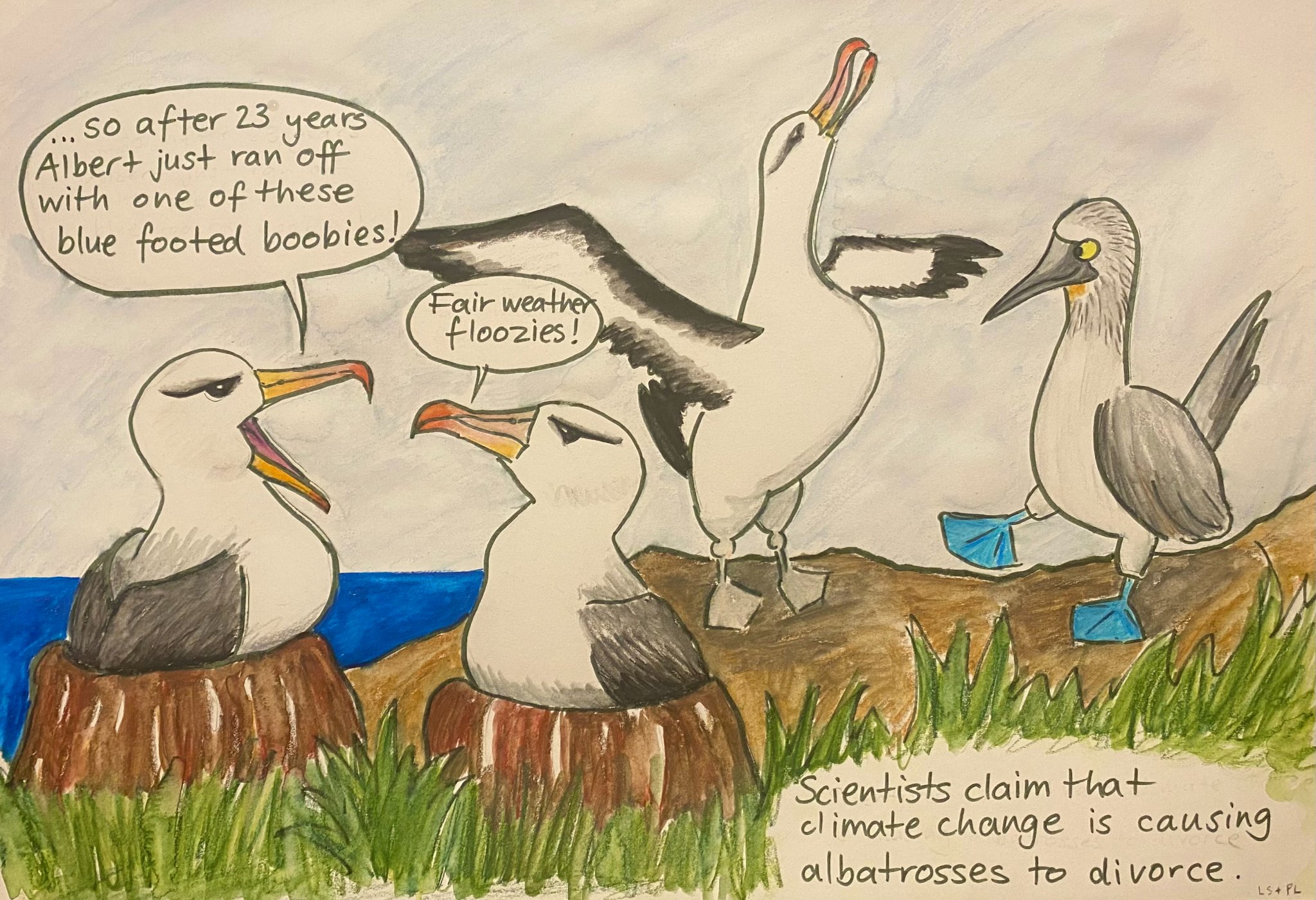 Climate change cartoon by Leonie & Patrick Suter
Already a valued supporter of World Albatross Day (click here) the Antarctic Australian Division (AAD), based in Kingston, Tasmania has pulled out the stops this year with an event held earlier this week. Starting with morning tea in the AAD Theatrette (no albatross-themed cakes this year as in 2020), AAD staffers and visitors were then treated to a selection of photographs and quotes on the theatrette's big screen from Tasmanian albatross celebrities. Abstracts from scientific publications highlighting the diverse range of research undertaken by AAD scientists on albatrosses were also on display. Then the winner of a Climate Change-themed Albatross Cartoon Competition was announced with the entries on display. Everyone them moved to the AAD's front entrance to display this year's World Albatross Day banner. It seems a good time was had by all!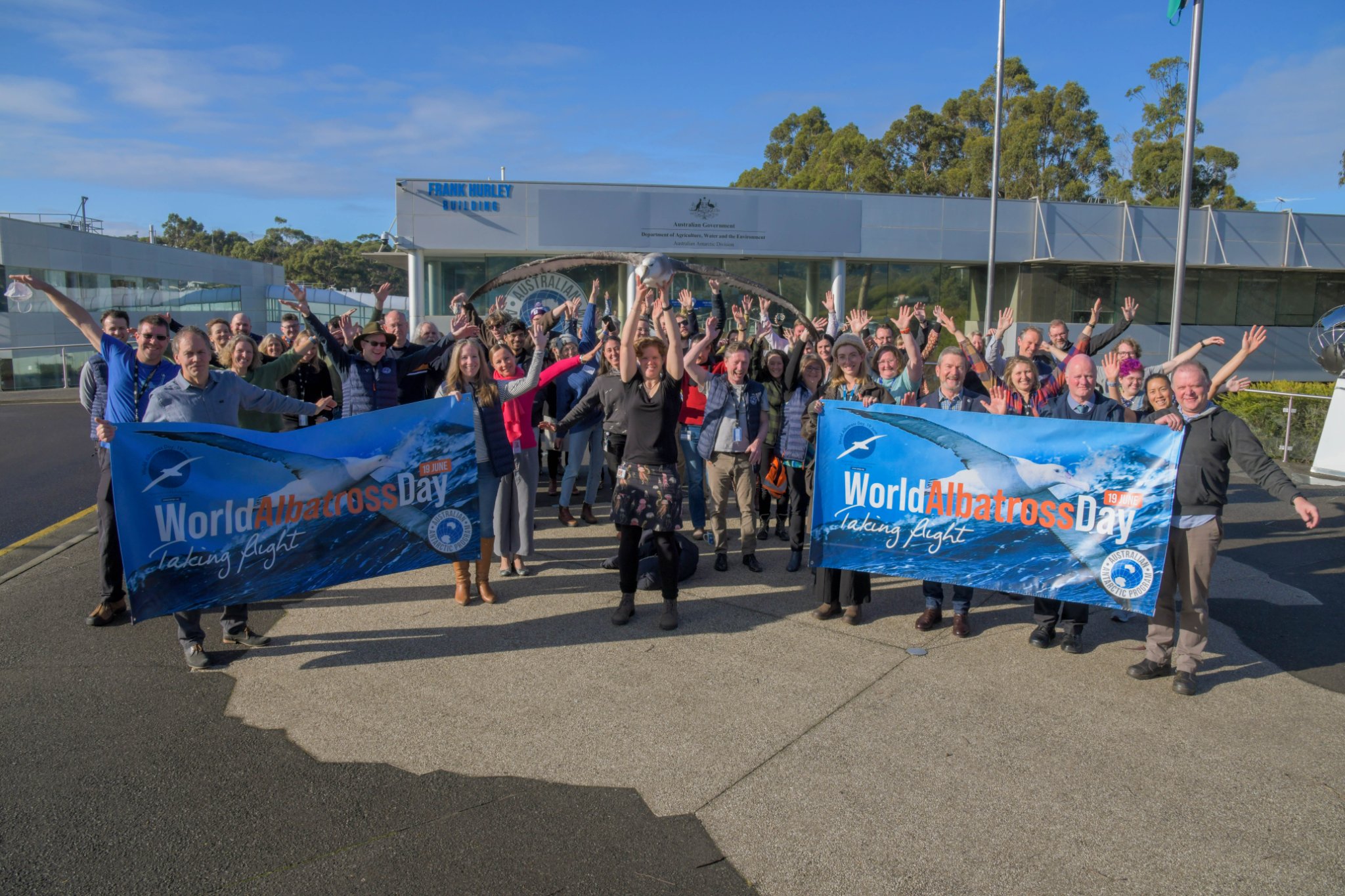 Happy staff! The AAD's banner for World Albatross Day this year, photograph by Simon Payne
ACAP Latest News has received the inspirational photo and quotes displayed at the event and plans to feature them over the next few weeks. To start off, here is the contribution by Paige Green, who has previously worked on South Africa's Marion Island.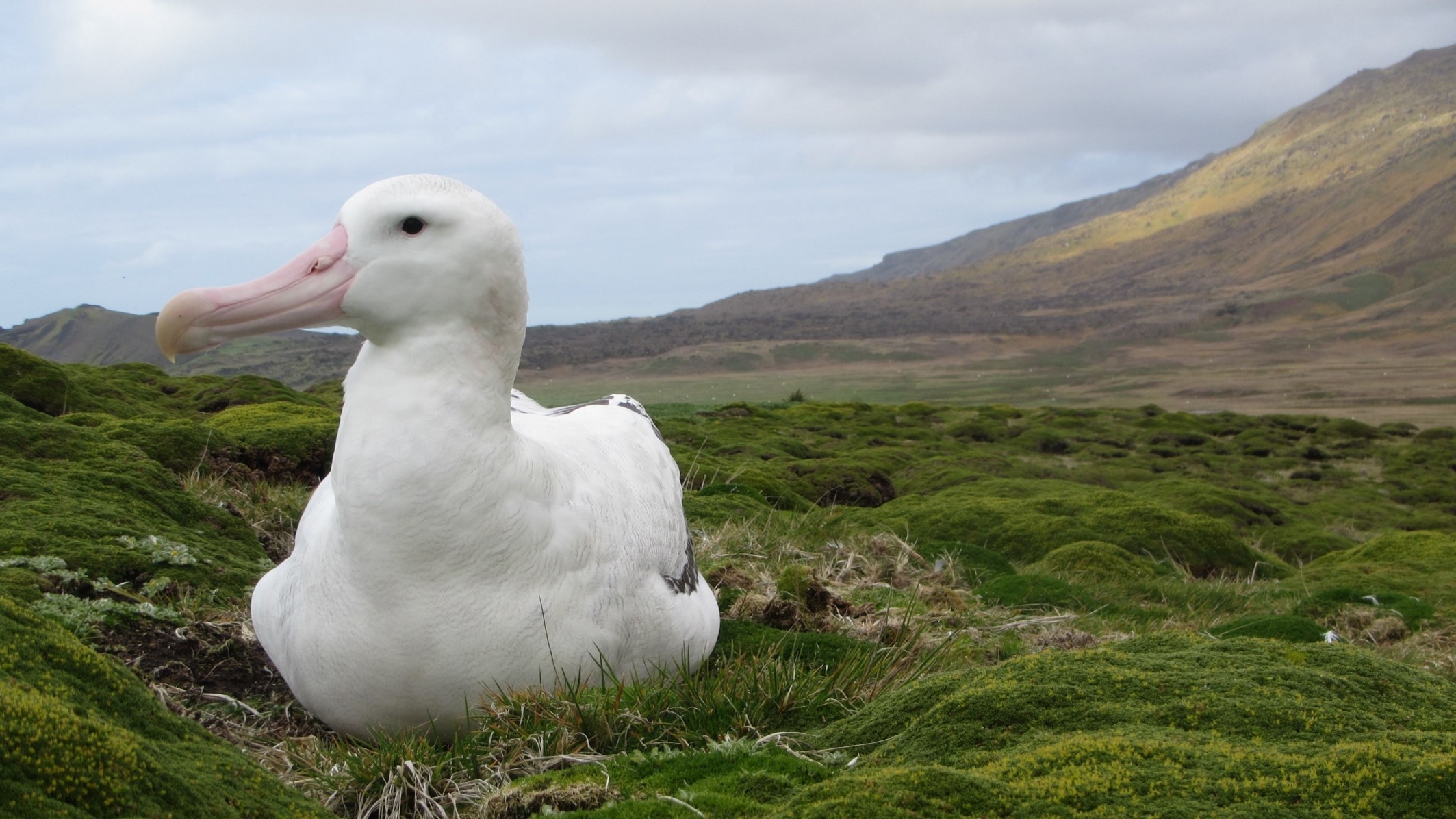 An incubating Wandering Albatross Diomedea exulans on Marion Island's west coast, photograph by Paige Green
"Up close, albatrosses are so beautiful it's sometimes hard to believe they are real. That they live their whole lives out at sea traversing the constant dangers of human-induced changes to the marine environment honestly blows my mind. Every time they landed back safely at their nests on Marion Island, my heart would do a fist bump. Every. Damn. Time. I swung my compass to the penguin side of seabird research, but a sub-Antarctic island would be a very haunting place indeed if we didn't have the goofy and playful Sooty Albatrosses calling over the ledges or Wanderers, which are so majestic they make your spirit sore and your eyes tear up, dotted on the landscape sitting like old wise gurus in complete mindfulness."
With thanks to Jaimie Cleeland, Australian Antarctic Division.
John Cooper, ACAP Information Officer, 18 June 2022