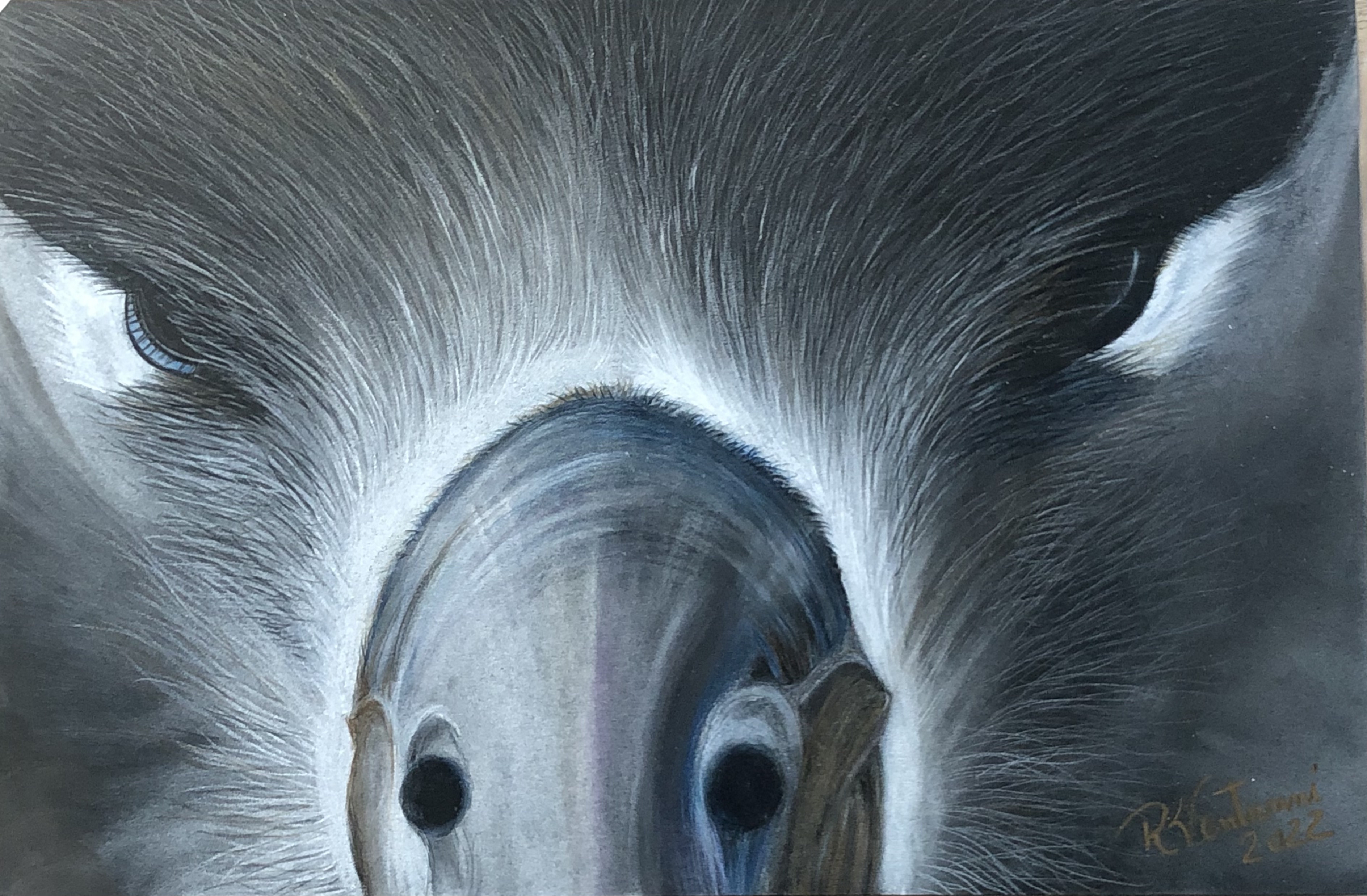 Black-footed Albatross, by ABUN artist, Rosana Venturini for ACAP, black paper, coloured pencils and pan pastel; after a photograph by Lindsay Young
The Seventh Session of the Meeting of the Parties to the Agreement (MoP7) will be held virtually next week over four days, commencing on Monday. A provisional meeting schedule may be found online. The MoP will be chaired by Australia, with Mike Double, Chair of the ACAP Advisory Committee, acting as Vice Chair. It follows on from the meeting of ACAP's Advisory Committee (AC12) and two of its working groups last year, also held virtually due to travel and other restrictions caused by the COVID-19 pandemic. ACAP last met in person at AC11 in Florianópolis, Brazil in 2019. The previous Session of the Meeting of Parties (MoP6) was held in Skukuza, Kruger National Park, South Africa during May 2018.
Twelve of the 13 Parties to the Agreement are due to attend the MoP from their home countries or from their Australian embassies. Observers at the meeting are expected to include Canada, United States of America, Chinese Taipei (attending as an APEC Member Economy), BirdLife International and Humane Society International; their observer reports are available online. Other observers due to be present are Namibia, the Inter-American Sea Turtle Convention, the Australasian Seabird Group of BirdLife Australia, and the Brazilian NGO, Projeto Abatroz. The ACAP Secretarial Staff will also be in attendance.
A provisional agenda for MoP7 includes hearing a report from AC12, itself reflecting reports from its Seabird Bycatch (SBWG10) and Population and Conservation Status (PaCSWG6) Working Groups, held over August/September last year.
All the documents pertaining to MoP7 are available in ACAP's three official languages of English, French and Spanish from here.
John Cooper, ACAP Information Officer, 06 May 2022, updated 09 May 2022