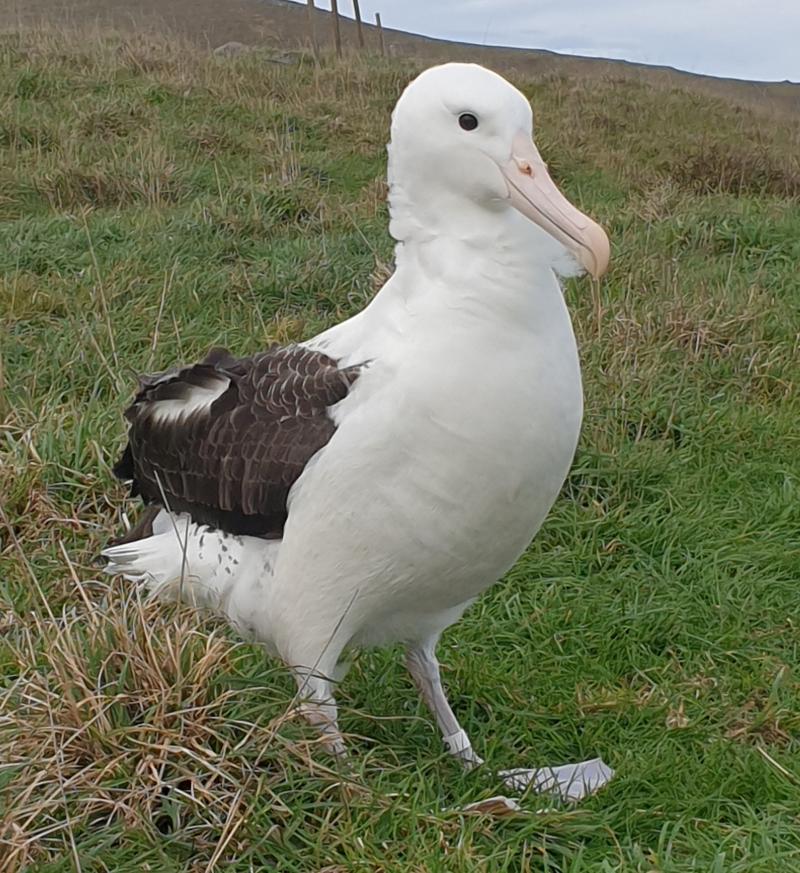 The Royal Cam chick Tiaki in September 2021, a few weeks before fledging; photograph by Sharyn Broni

The 2020/21 breeding season of globally Endangered and nationally Naturally Uncommon Northern Royal Albatrosses Diomedea sanfordi in the mainland colony at Pukekura/Taiaroa Head on New Zealand's South Island has been a record one with 30 chicks now having fledged. The last chick took flight on 03 October 2021; the first having left around 6 September. A total of 41 eggs (the second highest number of eggs recorded) had been laid of which 36 hatched, giving a hatching success of 87.8% (click here), and an overall breeding success of 73.2%.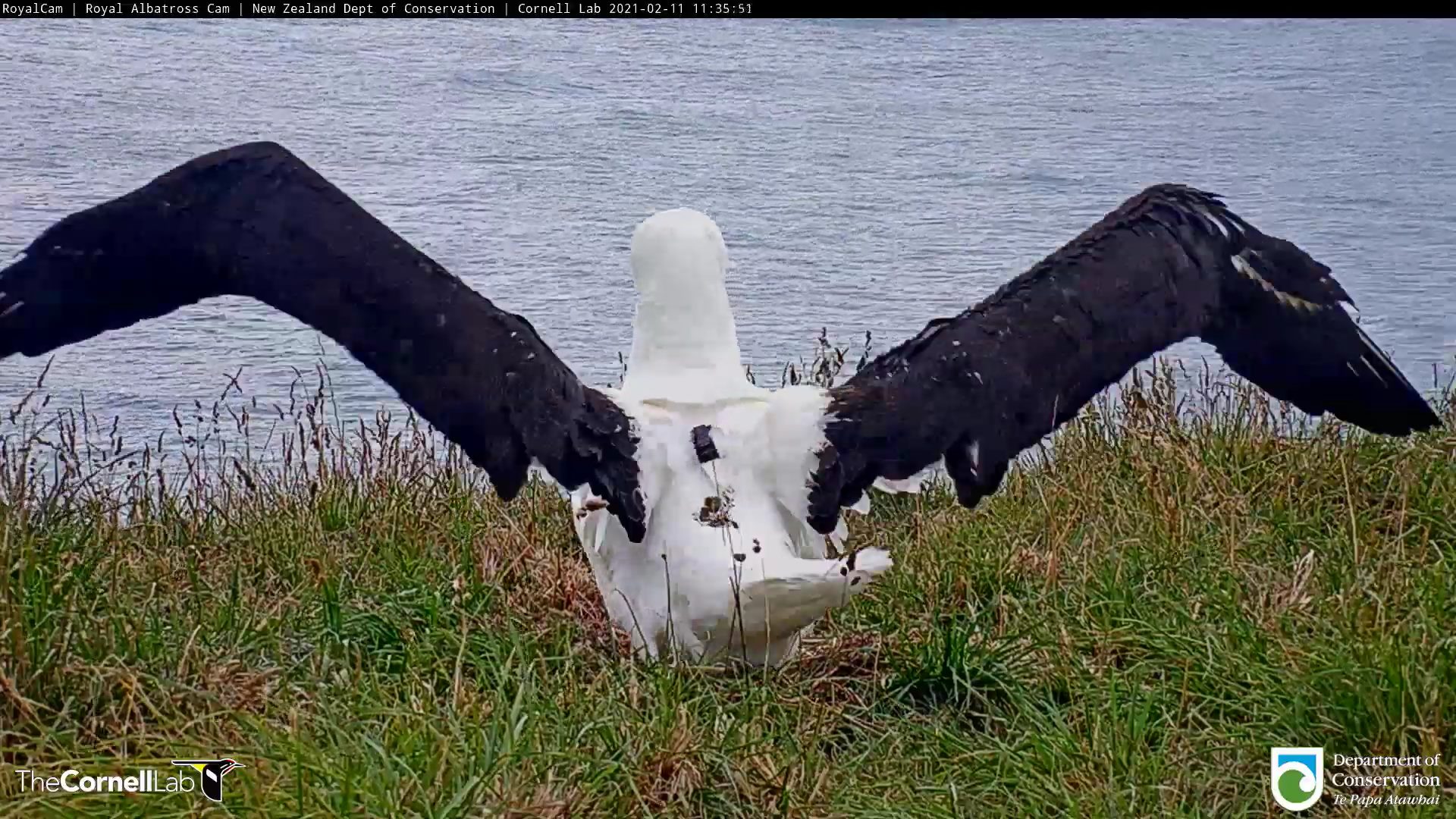 Tiaki spreads her wings, exposing the back-mounted satellite tracker; Royal Cam photograph
The second-last chick to fledge was the one that has been under observation by the live-streaming 'Royal Cam'. Named Tiaki, the female bird has been fitted with a GPS satellite tracker, the first chick to be tracked from the colony. Those interested can follow her at-sea movements here.
Information from Sharyn Broni, the Royal Albatross Centre Facebook Page and from previous posts to ACAP Latest News.
John Cooper, ACAP Information Officer, 05 October 2021