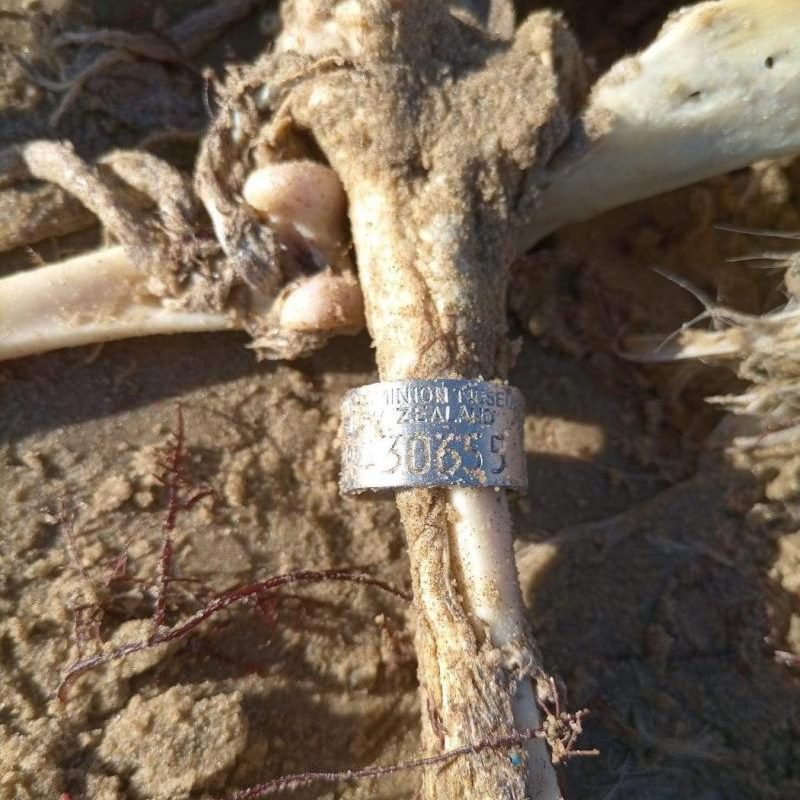 New Zealand band R30655 on the bird's leg, photograph by Pablo Sena
UPDATE: Read a newspaper article on the recovery in a local newspaper in Spanish.
The remains of a great albatross Diomedea sp. were photographed on the beach of La Serena, Rocha, Uruguay on 16 September this year by Pablo Sena, as first reported to ACAP by Mauricio Silvera. The bird carried a metal band inscribed R30655, Dominion Museum, New Zealand.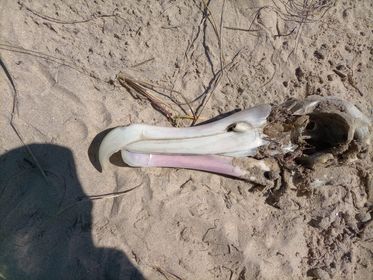 The skull of the beached Northern Royal Albatross, photograph by Pablo Sena

Information from the New Zealand National Bird Banding Scheme (NZNBBS) via albatross doyen Christopher Robertson reveals that the bird was a 45-year-old Northern Royal Albatross D. sanfordi (globally Endangered and nationally Naturally Uncommon). It was banded as a pre-fledged chick on 10 September 1976 by Chris on The Little or Middle Sister, Rangitatahi, one of three small islands some 16 km off the northern coast of New Zealand's Chatham Island. The bird was later confirmed as a male by size and plumage when first recorded back on at its natal island as an 18-year-old in November 1994 incubating an egg, and then again in November 1996, so the assumption is that breeding was successful in 1994, given the species' biennial breeding habit.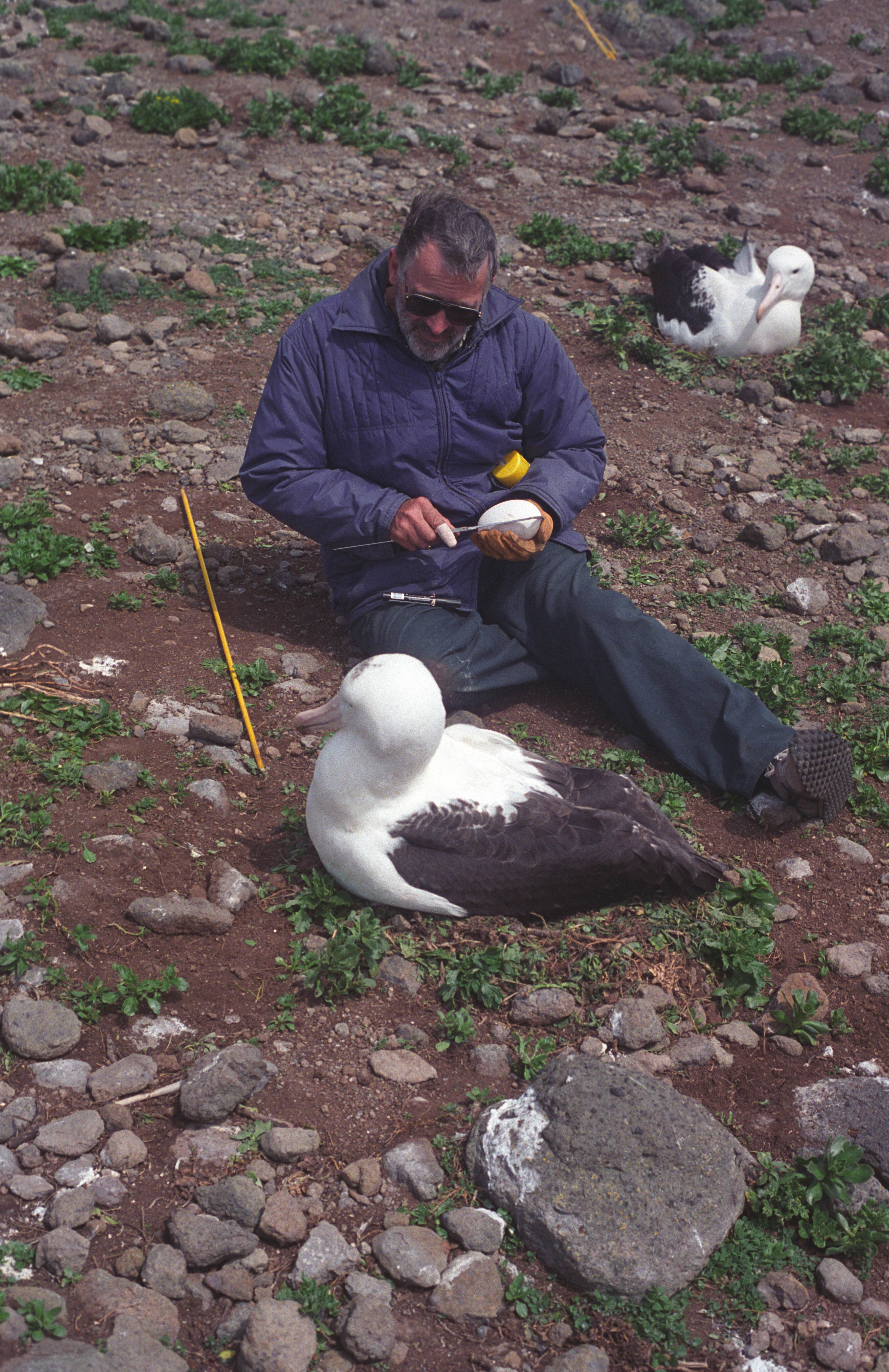 Chris Robertson measures an egg besides a Northern Royal Albatross on Little Sister; photograph by Brian Bell
Chris Robertson writes to ACAP Latest News: "The elapsed age of the bird seems reasonably accurate as photos of the wrecked skeleton show the bill to still have attached plates and some colour in the lower mandible".
With thanks to Sharyn Broni, Marcel Calvar, Christopher Robertson QSM and Mauricio Silvera.
John Cooper, ACAP Information Officer, 29 September 2021, updated 04 October 2021