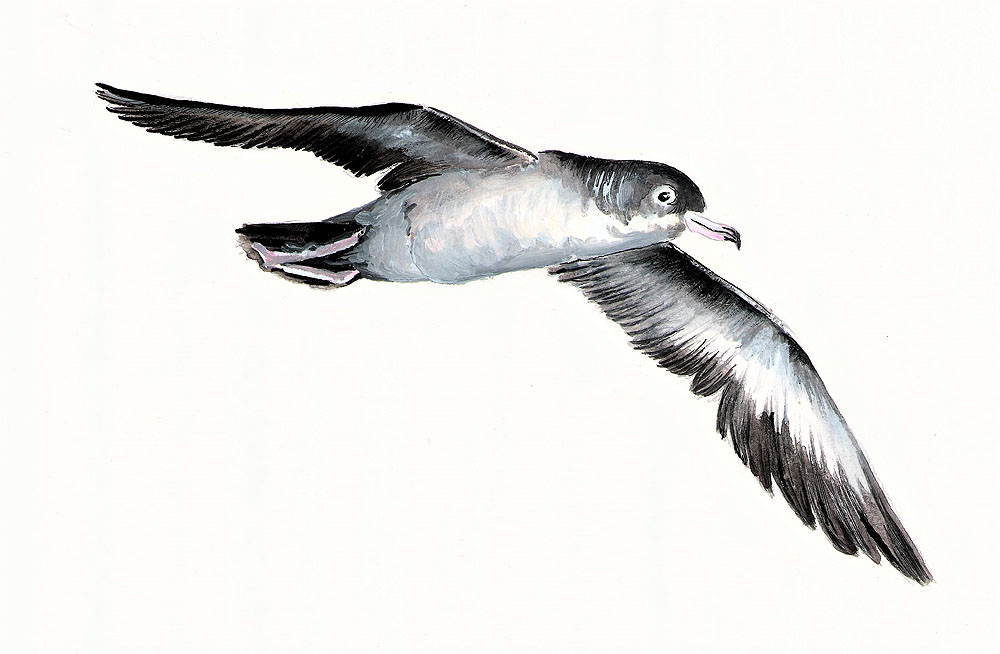 Pink-footed Shearwater, watercolour by Lea Finke, from a photograph by Peter Hodum
The Tenth Meeting of ACAP's Seabird Bycatch Working Group (SBG10) will be held as a virtual meeting from 17 to 19 August 2021 (AEST/UTC+10). Likewise, the Sixth Meeting of the Population and Conservation Status Working Group (PaCSWG6) will be held virtually from 24 -25 August 2021 (AEST/UTC+10). Most Documents and Information Papers are now available on this website for both meetings. Please note some of the documents are protected by passwords; summaries of their contents are, however, available for reading.
Documents for the virtual Twelfth Meeting of the ACAP Advisory Committee (AC12) will be posted to this website in the three ACAP official languages of English, French and Spanish before the end of this month. The meeting will be held from 30/31 August to 1/2 September 2021.
See AC12 Circular 5 for more details of this year's virtual meetings, including meeting times.
ACAP Secretariat. 20 July 2021