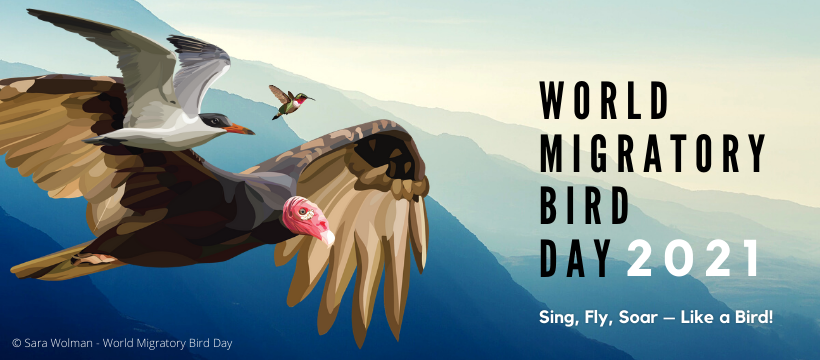 "Sing, Fly, Soar – Like a Bird!" is the theme of this year's World Migratory Bird Day (WMBD), an annual global campaign initiated in 2006 that is dedicated to raising awareness of migratory birds and the need for international cooperation to conserve them. The international day serves as a call to action for bird conservation and connects people to birds around the world. WMBD is officially celebrated on the second Saturday in May (this year falling on 8 May) and on the second Saturday in October (on the 9th).
"Sing, Fly, Soar — Like a Bird!" by Sara Wolman
All 31 of the ACAP-listed albatrosses, petrels and shearwaters are considered to be migratory species as they cross national boundaries during their at-sea travels and also move into international waters at the outer edges of Exclusive Economic Zones.
"As global ambassadors of nature, migratory birds not only connect different places across the planet, they also re-connect people to nature and to themselves like no other animals on the planet. World Migratory Bird Day 2021 is therefore not only a celebration of birds it is also an important moment to reflect on our own global relationship with nature and to highlight our collective desire to do more to protect birds and nature in a post-pandemic world."
World Migratory Bird Day is organized by a collaborative partnership among two United Nations Environment Programme (UNEP) Treaties -the Convention on Migratory Species (CMS) and the African-Eurasian Migratory Waterbird Agreement (AEWA) - and the non-profit organization, Environment for the Americas (EFTA). The 2021 campaign is also actively being supported by the East Asian-Australasian Flyway Partnership (EAAFP) Secretariat and a growing number of other dedicated organisations.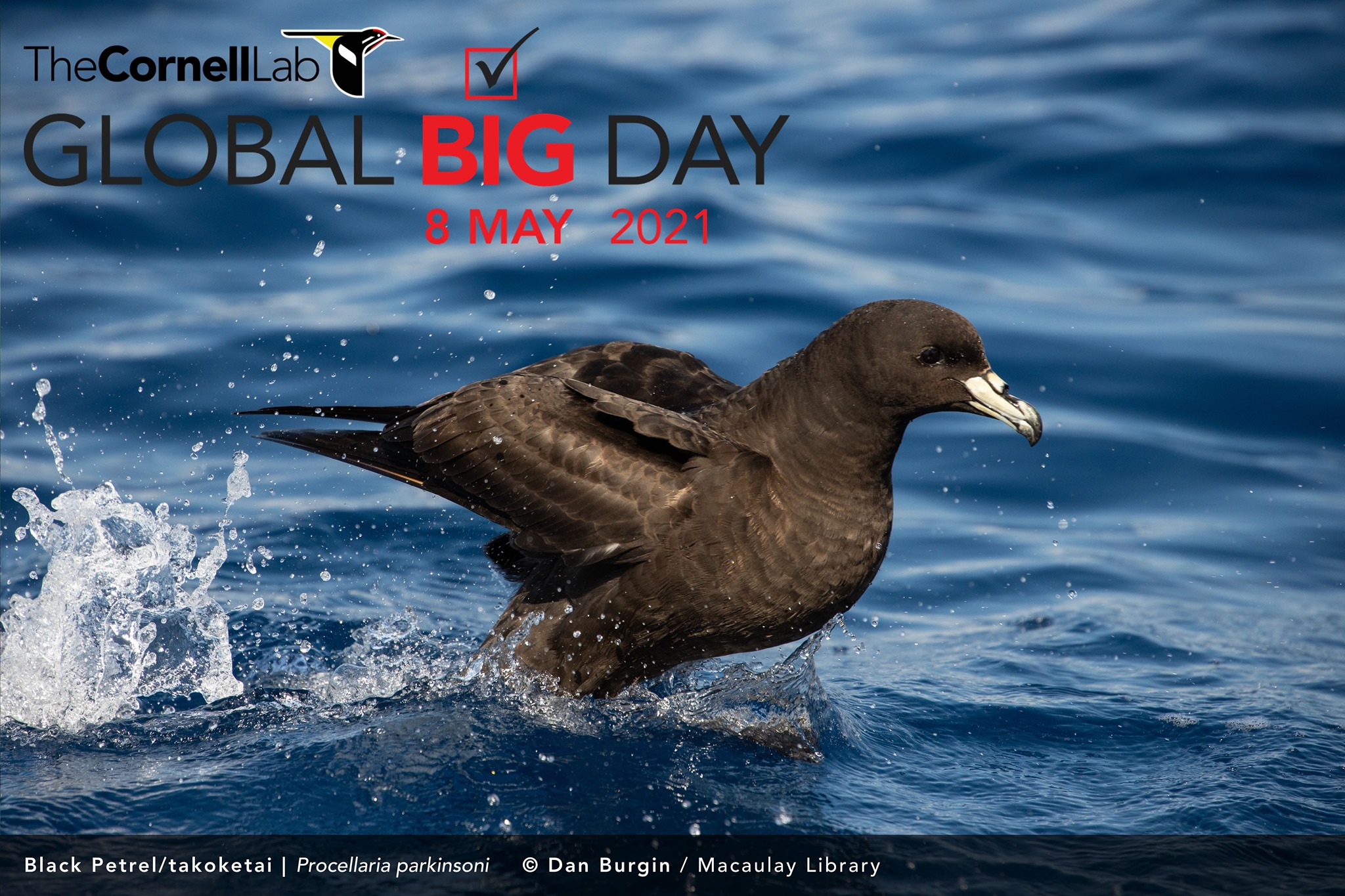 May the 8th is also Global Big Day managed by eBird when tens of thousands of bird watchers around the world make bird lists. "Last year, Global Big Day brought more birders together virtually than ever before. More than 50,000 people from 175 countries submitted a staggering 120,000 checklists with eBird, setting a new world record for a single day of birding".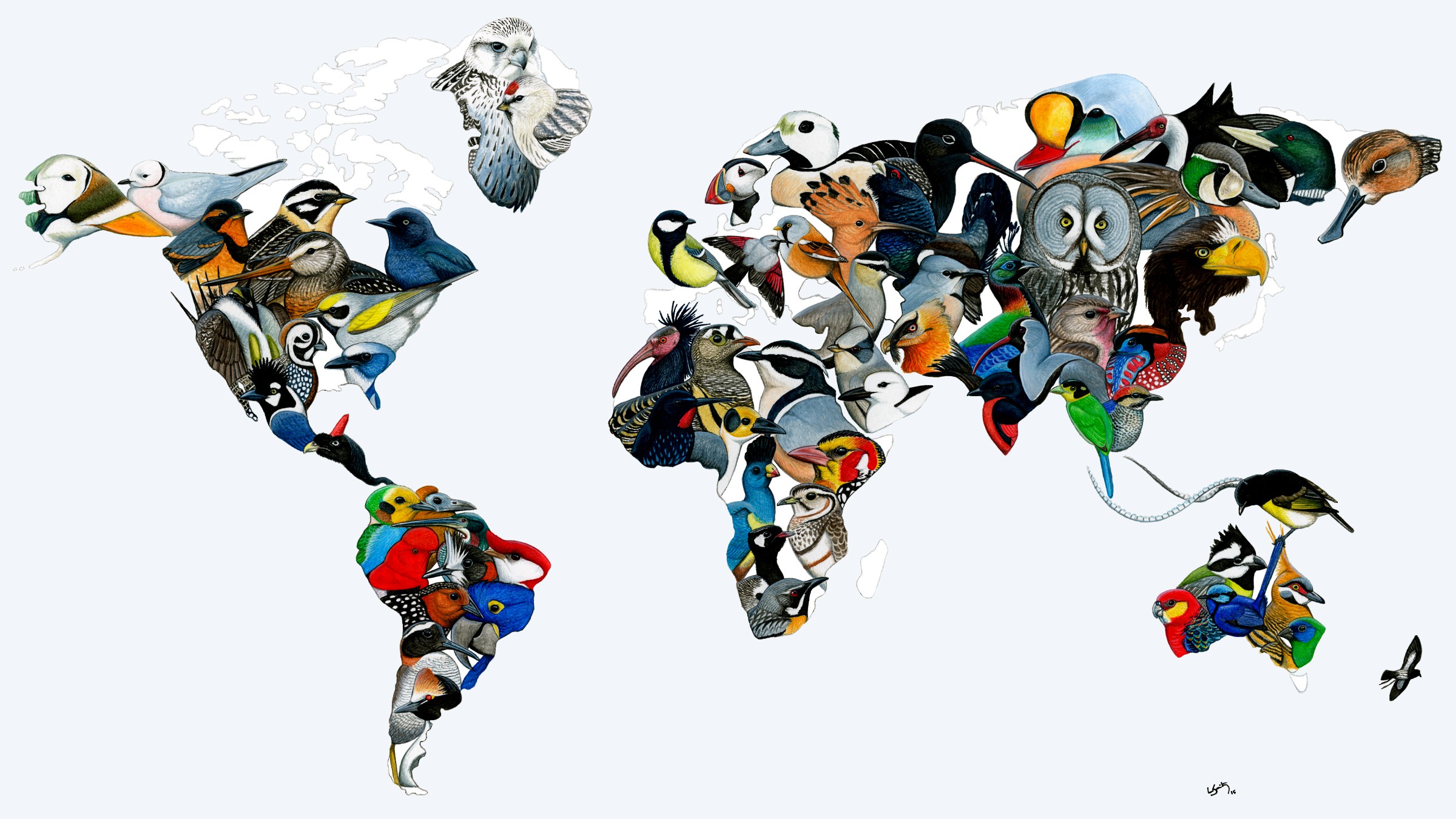 John Cooper, ACAP Information Officer, 08 May 2021, updated 09 October 2021