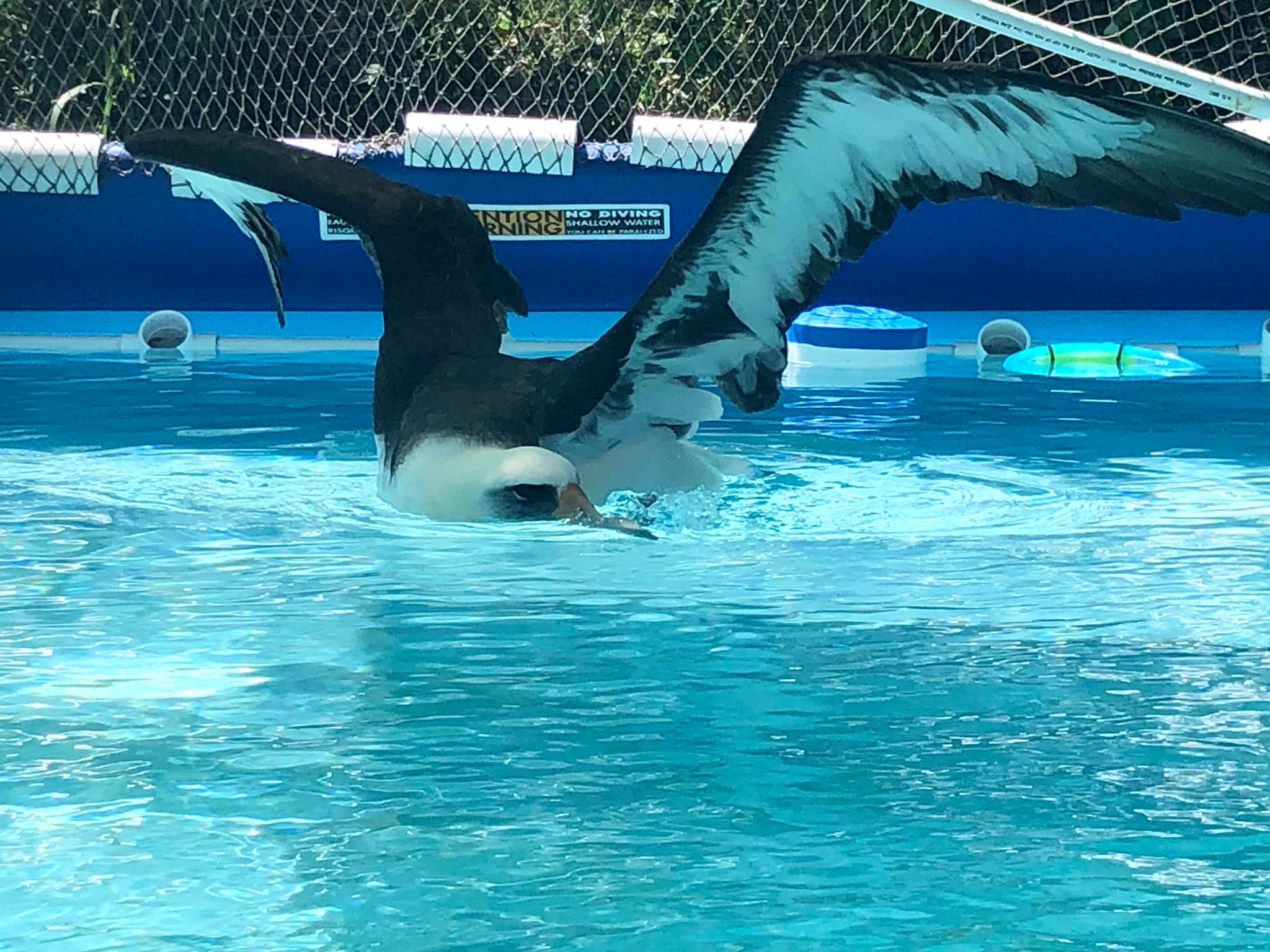 Taking a dip. The rescued Laysan Albatross at the Hawaii Wildlife Center
A Laysan Albatross or Mōlī Phoebastria immutabilis (globally Near Threatened) was collected from a road in the Mokuleia Beach Park on the Hawaiian island of Oahu in late March by officers of the Honolulu Police Department with an injured wing. The team at the Feather and Fur Animal Hospital in Kailua on Oahu stitched up the wound and stabilized the bird for transport by air to the Hawaii Wildlife Center (HWC) on the 'big island' of Hawaii. Following a period in care and banding the albatross was released by HWC staff with the help of Kohala Divers, who shuttled the patient out to the release spot (watch a video of the release).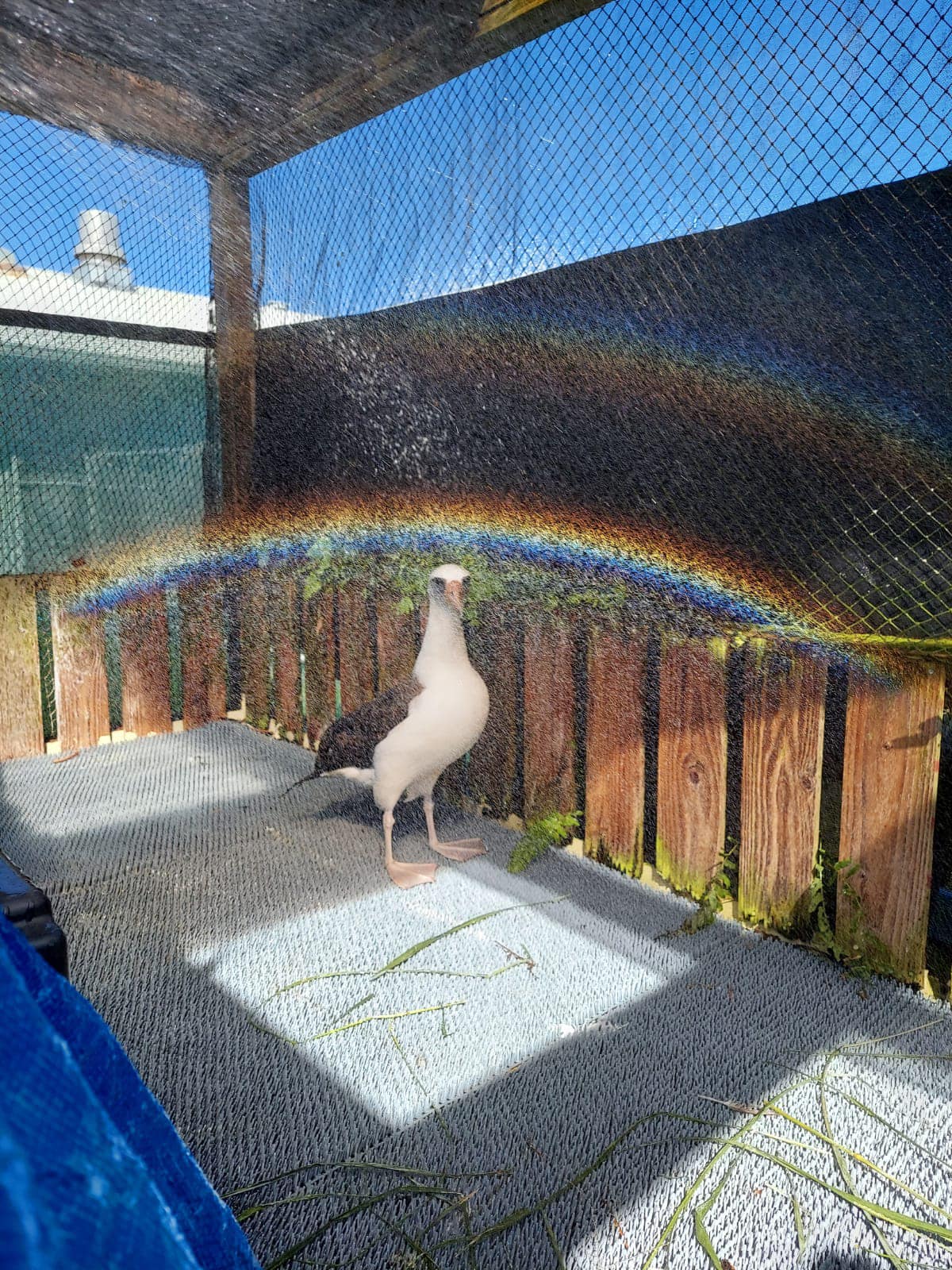 "Somewhere over the rainbow Mōlīs moooo, sending Aloha Friday good vibes, from HWC to youuuu" (Hawaii Wildlife Center)
With thanks to Linda Elliott and Rae Okawa, Hawaii Wildlife Center.
John Cooper, ACAP Information Officer, 27 April 2021