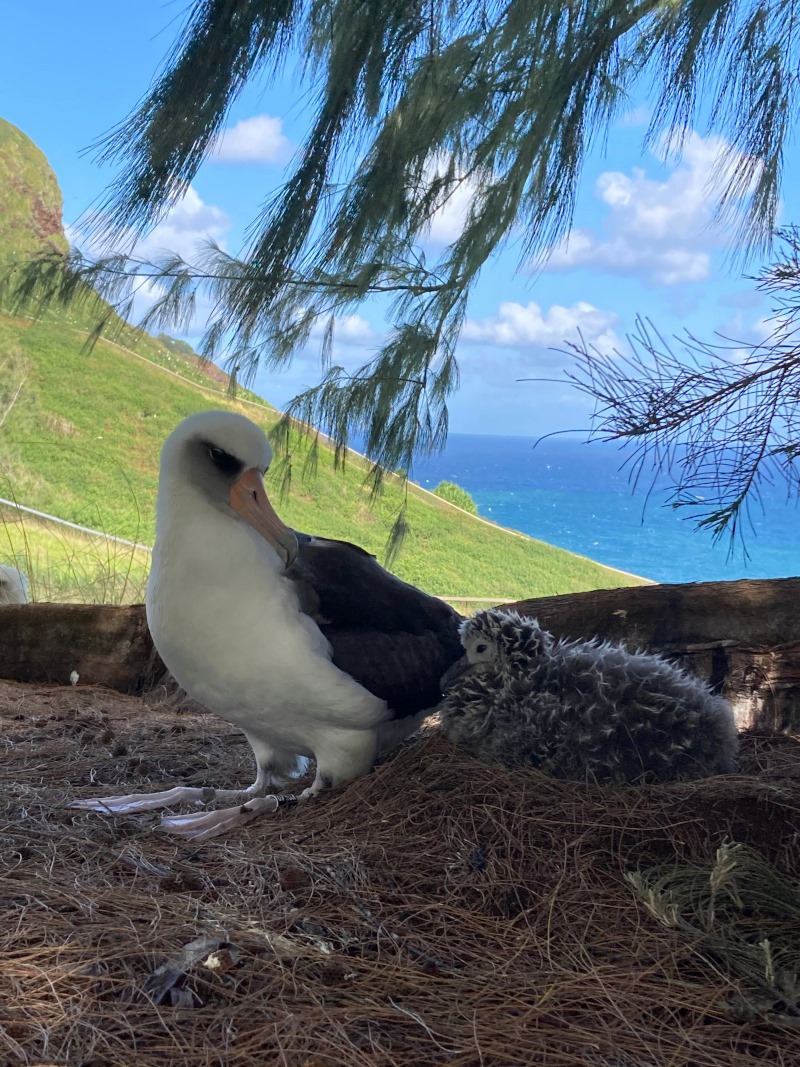 Safe from sea-level rise: a Laysan Albatross and its downy chick in the Kīlauea Point National Wildlife Refuge; photograph by Jacqueline Olivera
The Kīlauea Point National Wildlife Refuge on the Hawaiian island of Kauai supports a breeding colony of Laysan Albatrosses or Mōlī Phoebastria immutabilis (Near Threatened) that is safe from sea-level rise and is protected from pigs and dogs by a fence.
The 2020/21 breeding season looks like to be heading to being a good one with 129 eggs laid (not 126 as previously reported) compared to 121 in the 2018/19 season and 116 in 2019/20. A total of 87 eggs hatched, giving a hatching success of 67.4% according to the Kilauea Point Natural History Association.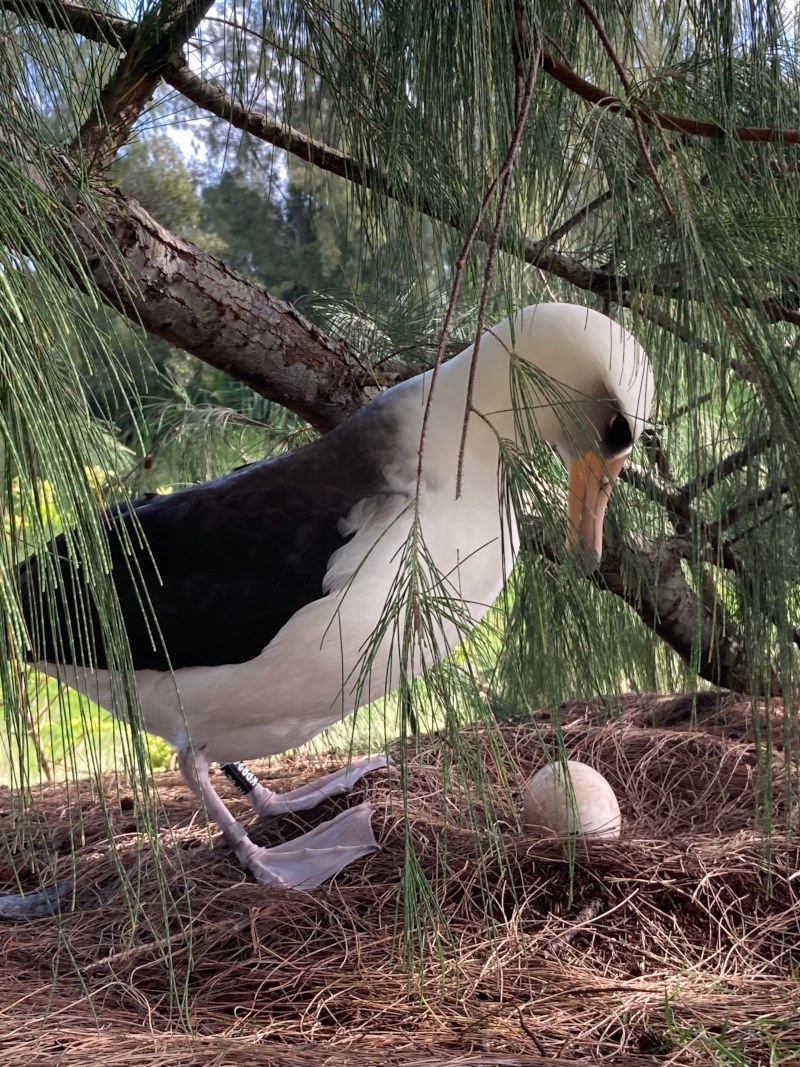 A banded Laysan Albatross stands over its egg in the Kīlauea Point National Wildlife Refuge; photograph by Jacqueline Olivera
John Cooper, ACAP Information Officer, 26 March 2021