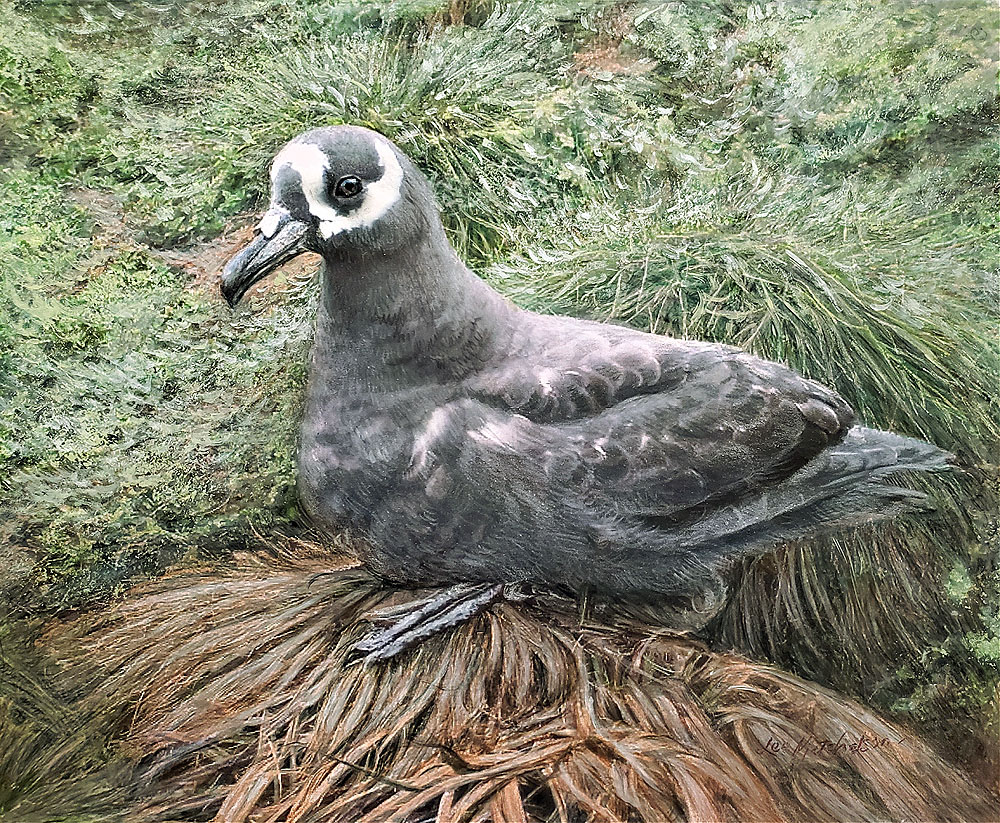 Spectacled Petrel by USA-based Lee Mitchelson who creates "traditional realism animal art", mixed media. "The details of the bird and plants were done in acrylic washes and Prismacolor coloured pencil"
With ACAP's second collaboration "Painting Petrels in Peril" with ABUN (Artists & Biologists Unite for Nature) coming to an end after two months in a couple of days, it's pleasing to report that so far over 90 artworks have been received with all nine ACAP-listed petrels and shearwaters being depicted. A wrap up of ABUN's 35th Project supporting conservation efforts will follow next month but here's a taster of some of the works created for the Vulnerable and little-known Spectacled Petrel Procellaria conspicillata, endemic to the South Atlantic's Inaccessible Island. Enjoy!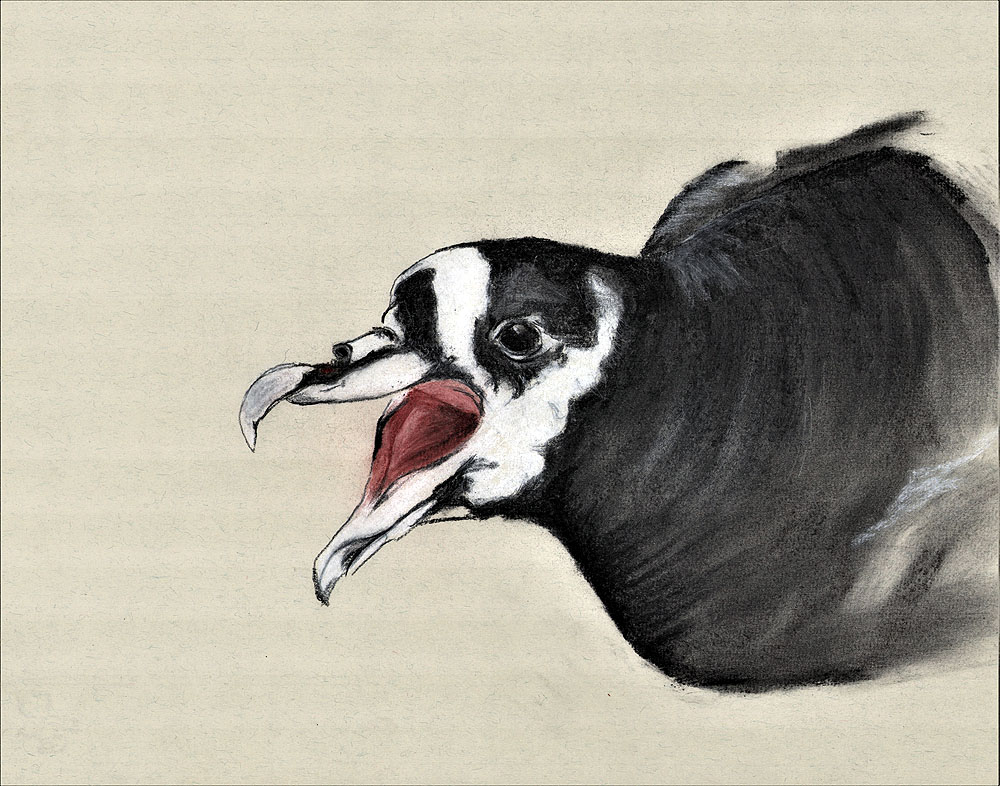 Spectacled Petrel by Lea Finke; charcoal, chalk and sanguine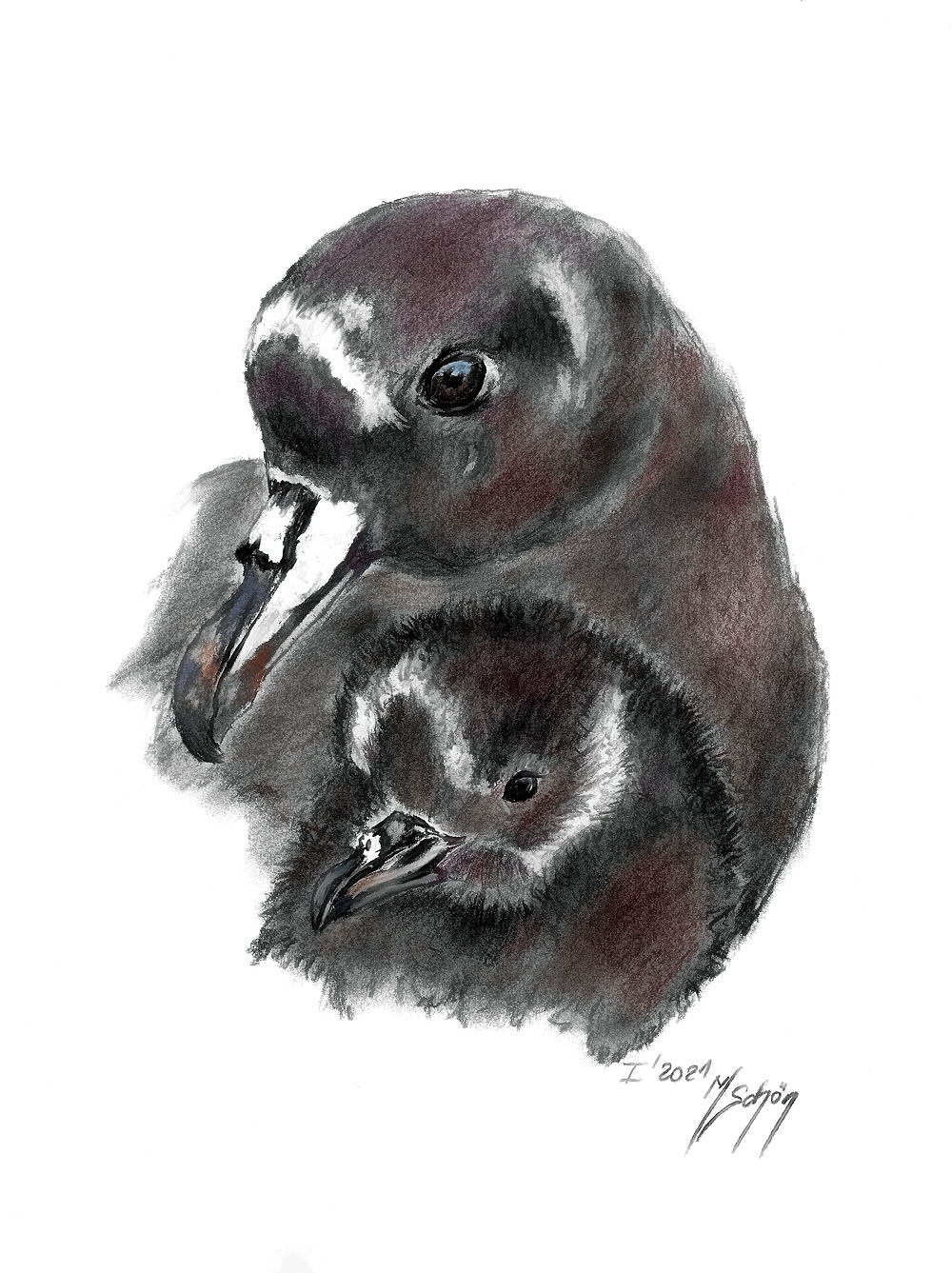 Spectacled Petrel and chick by Marion Schön; there are practically no photographs of chicks of this species so some artistic license had to be used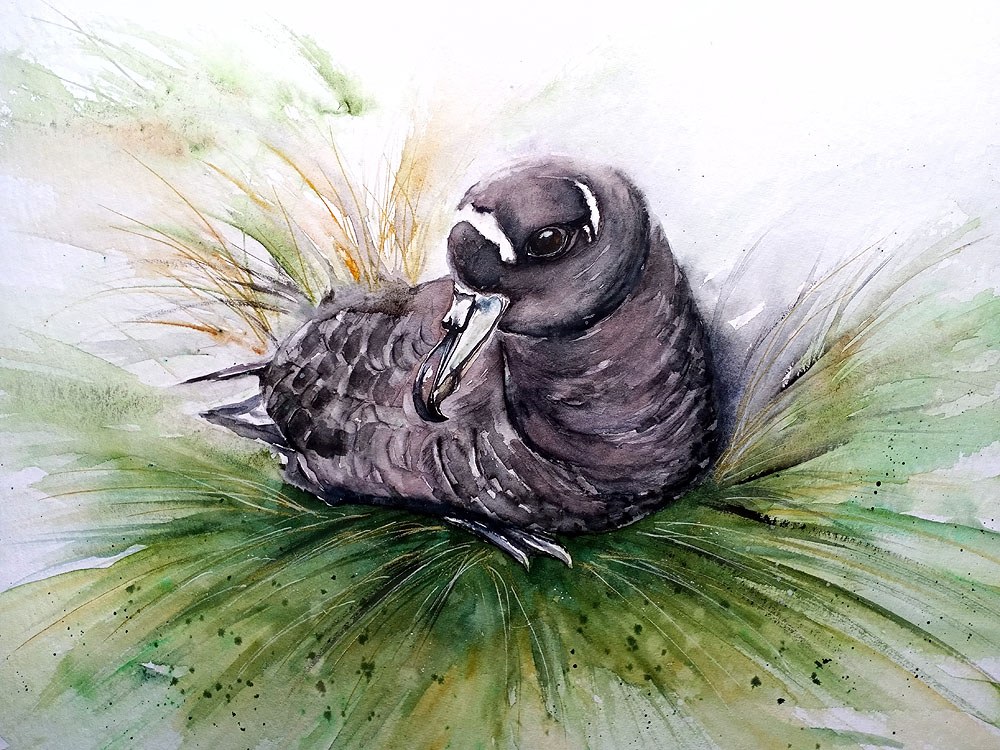 Spectacled Petrel by Helen Worthington, water colour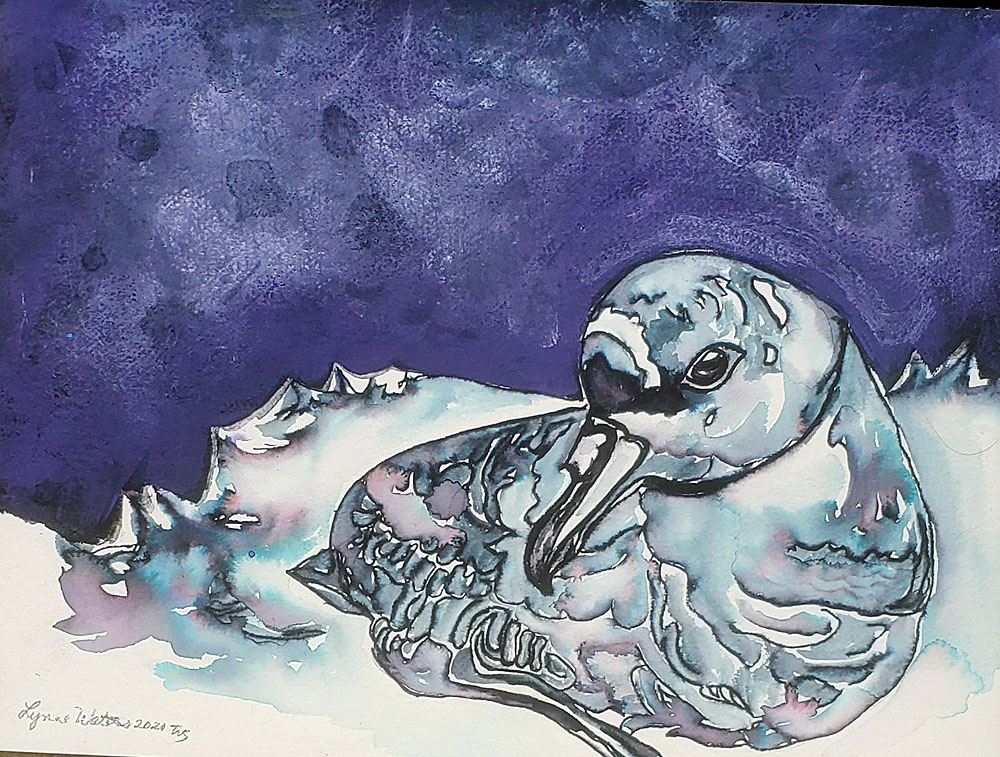 Spectacled Petrel by Lynne Waters, watercolour
View a similar collection of ABUN's Southern Giant Petrel Macronectes giganteus art.
See selected albatross artwork from the first ABUN/ACAP collaboration early last year that had 77 artists producing no less than 324 paintings and line drawings in support of the inaugural World Albatross Day on 19 June.
With thanks to Kitty Harvill, ABUN Co-founder, the contributing artists, and Peter Ryan, practically the only person who has studied the Spectacled Petrel at its breeding site, for his photographs that inspired the artists.
John Cooper, ACAP Information Officer, 22 February 2021