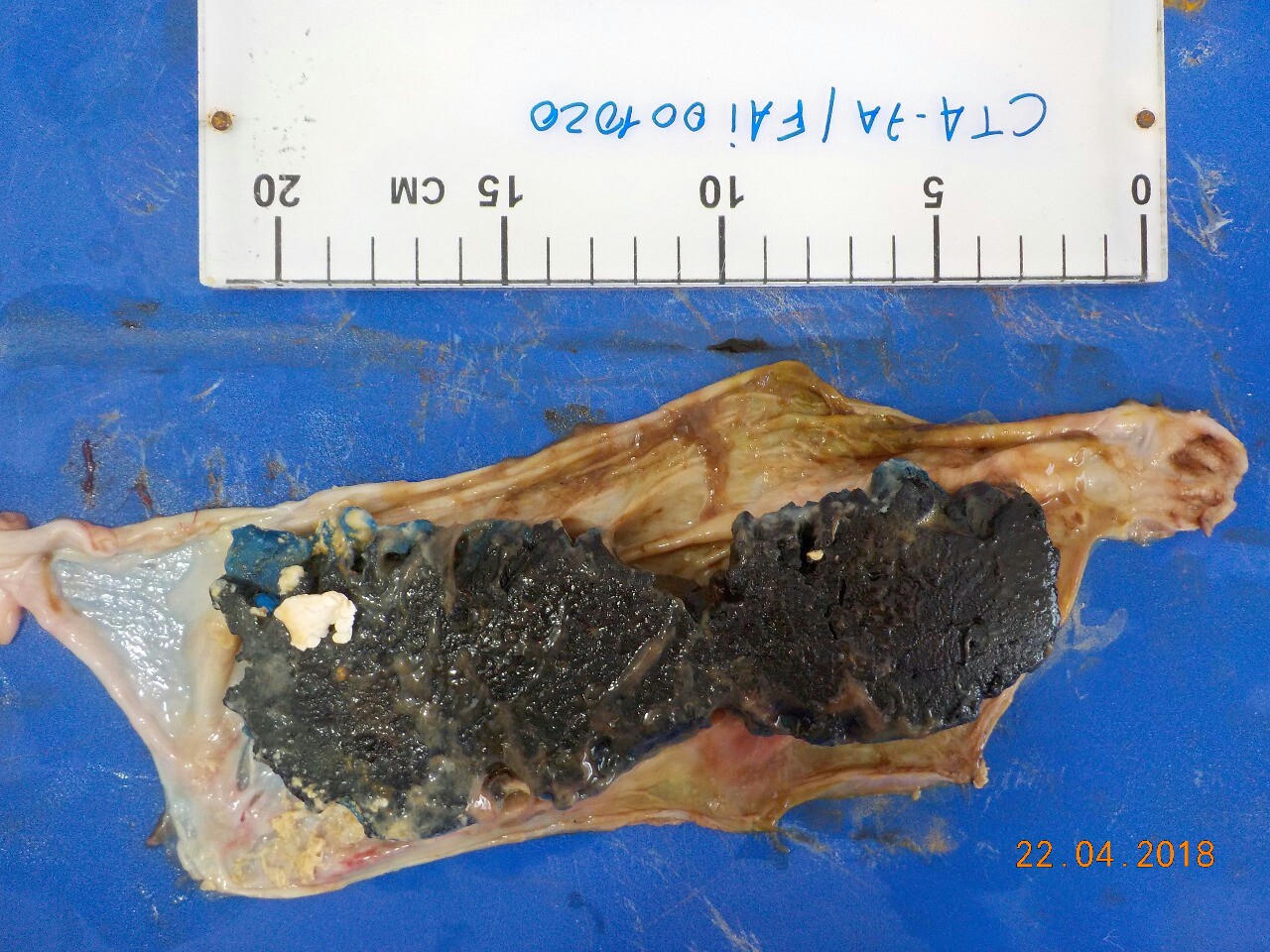 A shoe sole in the stomach of a beach-cast Atlantic Yellow-nosed Albatross Thalassarche chlororhynchos (click here)
Lauren Roman (CSIRO Oceans and Atmosphere, Hobart, Australia) and colleagues have published open access in the journal Conservation Letters on levels of plastic ingestion in 12 species of southern hemisphere albatrosses, based on beach-cast birds.
The paper's abstract follows:
"Albatrosses are among the world's most imperiled vertebrates, with 73% of species threatened with extinction. Ingestion of plastic is a well-recognized threat among three North Pacific species, but lesser known in the southern hemisphere, where it is considered a minor threat. As plastic entering the ocean is increasing while albatross populations decline, the threat of ocean plastic to albatross populations may be underestimated. We present case studies of 107 beach-cast albatrosses of twelve species, received by wildlife hospitals in Australia and New Zealand, and estimate plastic ingestion and mortality rates for albatrosses in the southern hemisphere. Ingested plastic was present in 5.6% of individuals, and the cause of death in half of these cases. We estimate ingestion of plastic may cause 3.4–17.5% of nearshore mortalities and is worth consideration as a substantial threat to albatross populations. We provide clinical findings and "checklist" methodologies for identifying potential cases of foreign-body gastrointestinal obstruction. We suggest practical policy responses, empowering decision makers to reduce albatross mortality from anthropogenic sources."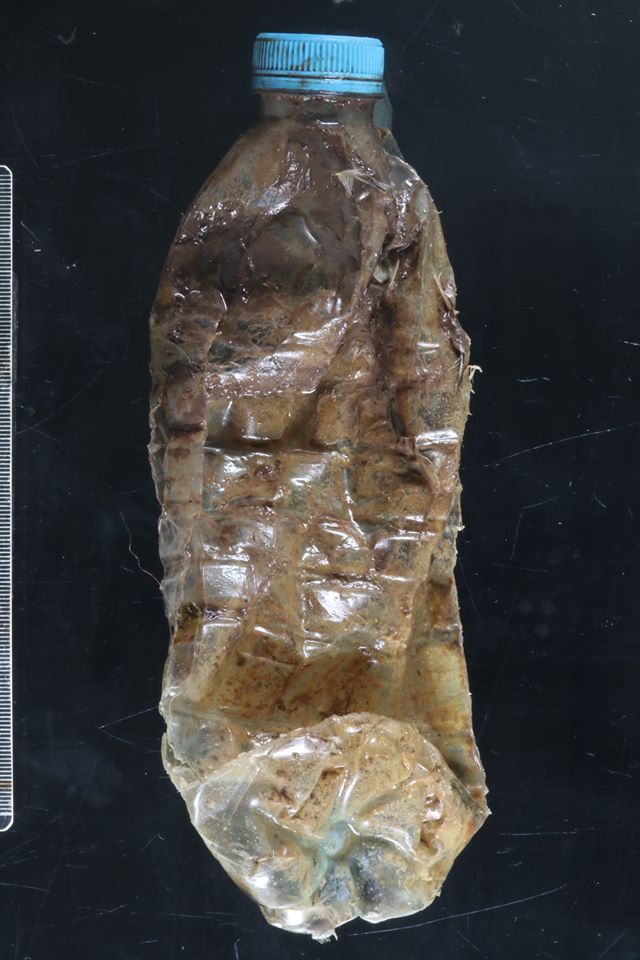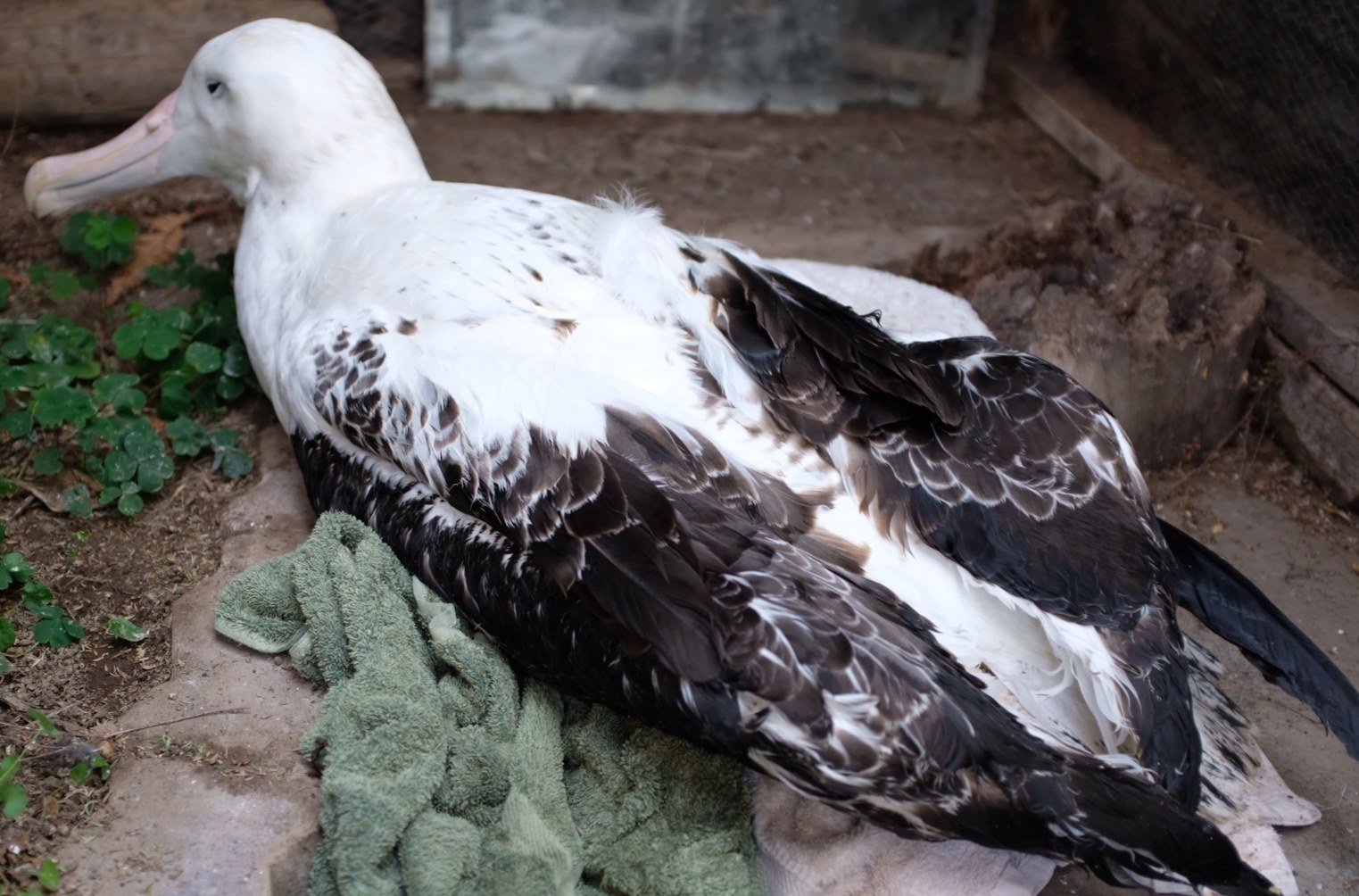 Plastic bottle found in a Southern Royal Albatross Diomedea epomophora after death (click here)
With thanks to Barry Baker.
Reference:
Roman, L., Butcher, R.G., Stewart, D., Hunter, S., Jolly, M., Kowalski, P., Hardesty, B.D. & Lenting, B. 2020. Plastic ingestion is an underestimated cause of death for southern hemisphere albatrosses. Conservation Letters DOI: 10.1111/conl.12785.
John Cooper, ACAP Information Officer, 14 January 2021