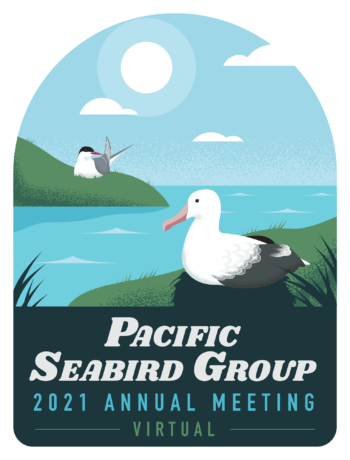 The effects of the COVID-19 pandemic are extending into 2021 - the Pacific Seabird Group (PSG) will be holding its 48th Annual Meeting next year 'virtually' online over 23-27 February for the first time after 47 meetings stretching back to 1974.
"Scientific Program Chair Roberta Swift [Wildlife Biologist, Seabirds, US Fish & Wildlife Service] is working up another stellar scientific program, with worldwide representation of seabird research innovations, failures, surprises, and challenges across more than 20 countries. Take flight with over 300 colleagues as we share our diverse voices and experiences in the study and conservation of Pacific seabirds. The virtual format provides an exciting opportunity to welcome colleagues who may have been restricted by time and travel costs associated with in-person meetings. We hope you will extend a wing around new colleagues and friends in the PSG flock."
The PSG is a society of professional seabird researchers and managers dedicated to the study and conservation of seabirds. It was formed in 1972 out of a need for increased communication among academic and government seabird researchers. The group is now accepting proposals for Symposia, Special Paper Sessions, Workshops and Plenary Speakers centred on the theme "Apart Together for Seabirds".
For more information or to submit a proposal by 18 September click here.
John Cooper, ACAP Information Officer, 31 August 2020