On 16 August 2019 on a 'pelagic' seabird watching trip out of Kiama, New South Wales, Australia by the Southern Oceans Seabird Study Association Inc. (SOSSA) with the Illawarra Birders, an adult Black-browed Albatross Thalassarche melanophris (Least Concern) was observed with recreational fishing line tangled around its head, along with a dangling broken hook. SOSSA reports on its Facebook page:
"The bird was still looking healthy, as it could open its beak about half and feeding was still somewhat possible. However, although it managed to pinch a big piece from the berley [ground-bait or chum], it was sad to see it couldn't open its beak enough to swallow it."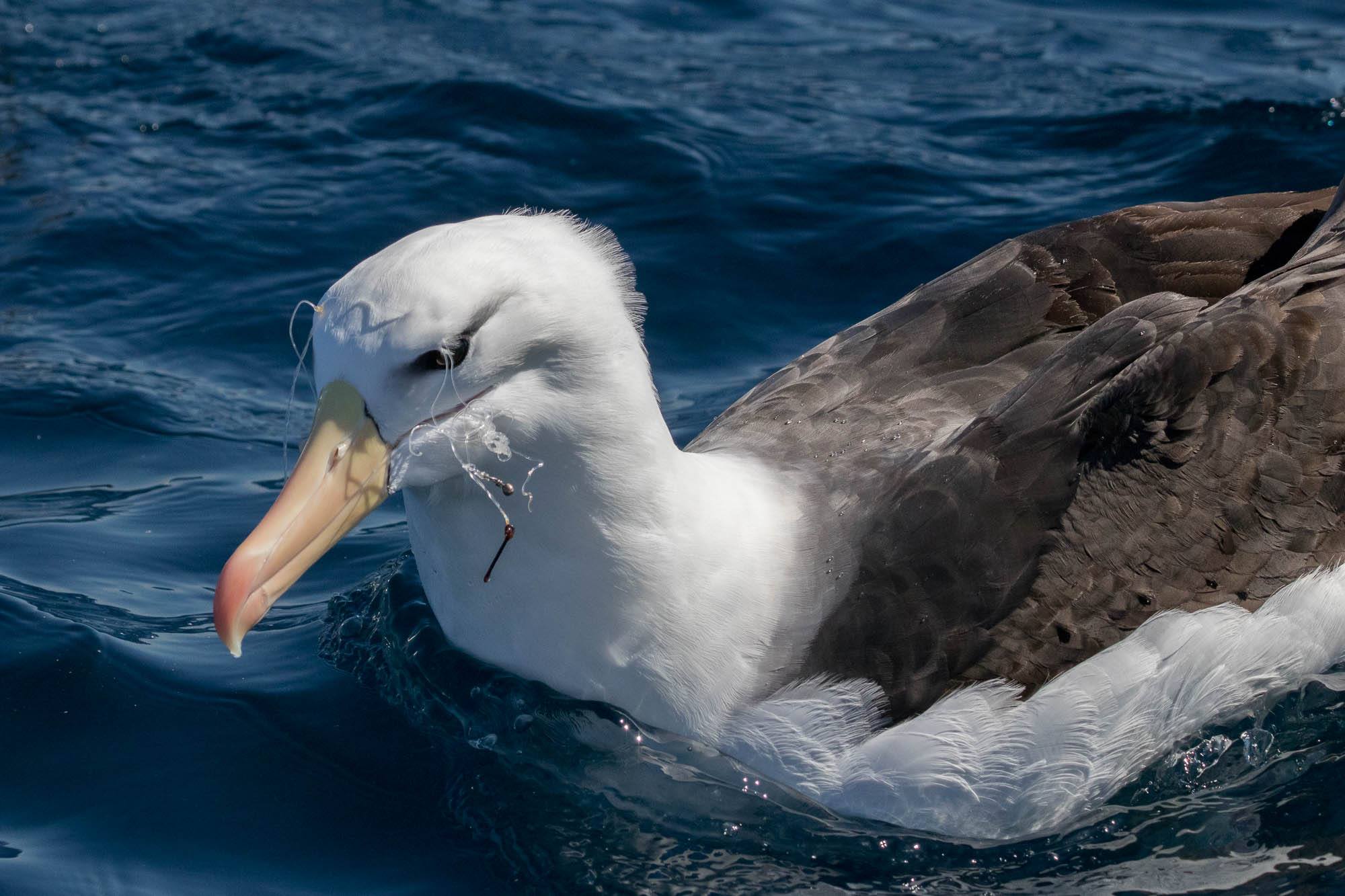 "We straightaway decided to target this bird for capture such that we could assess and hopefully help it. As the bird was keen to feed behind the boat, we managed within 5 mins to capture it. Upon close inspection, it turned out that the bird didn't have any obvious injuries, but the fishing line was stuck behind its head and in its beak. After cutting the line and lifting a loop over the back of the head we could free to bird of this unwelcome baggage. We subsequently seized the opportunity to give it back a piece of jewellery, but this time in the form of safely attached metal leg band."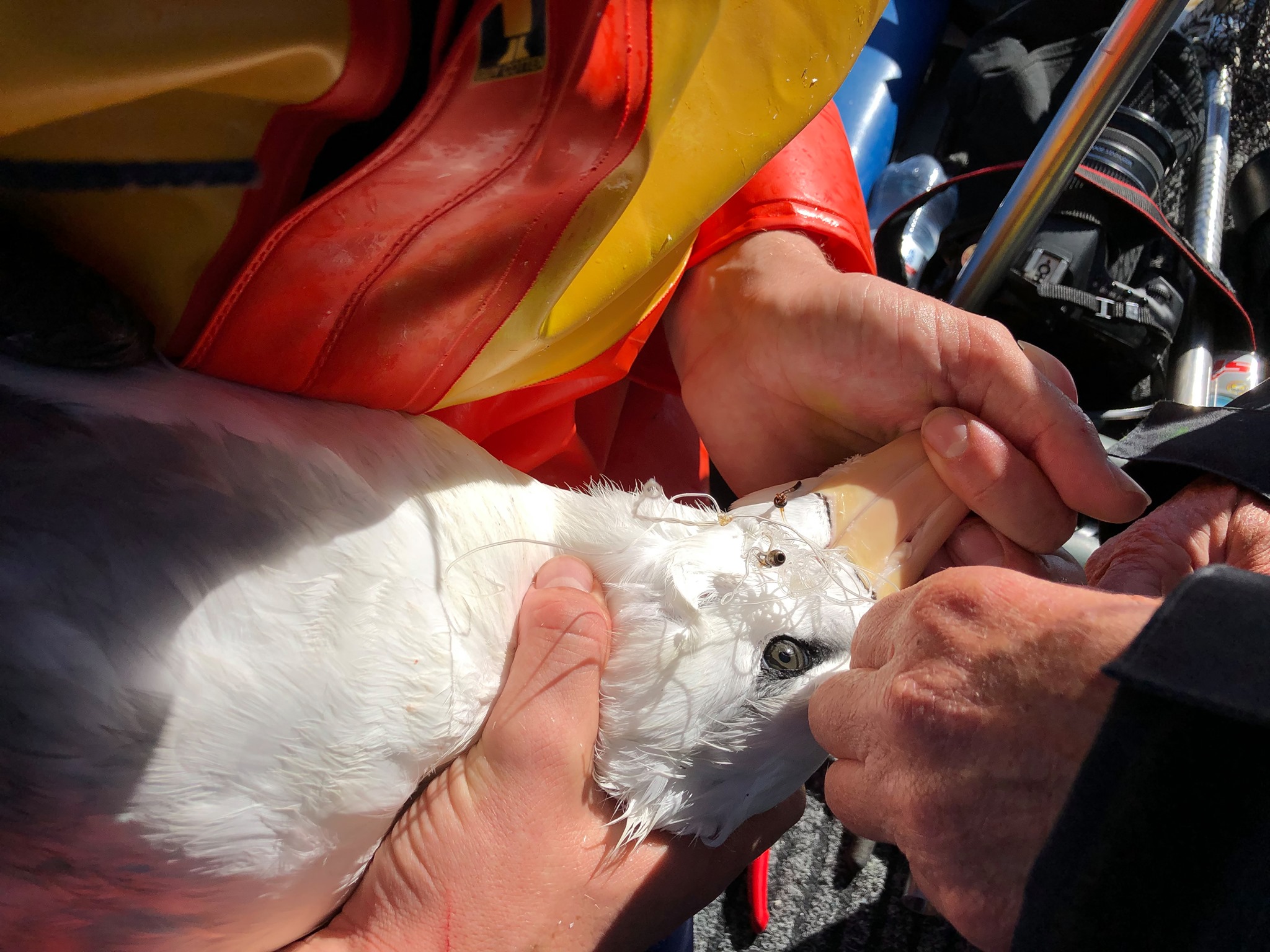 SOSSA thanks Graham Barwell and Martin Potter for their photographs.
John Cooper, ACAP Information Officer, 28 August 2019