BirdLife South Africa is fund raising for a long-term conservation project to eradicate introduced House Mice Mus musculus that attack and kill albatrosses and petrels on sub-Antarctic Marion Island (click here). Expressions of interest are required from suitably qualified web developers who can undertake updates to an existing crowd-funding website as well as maintain the site on a 12-month contract with opportunity for extension.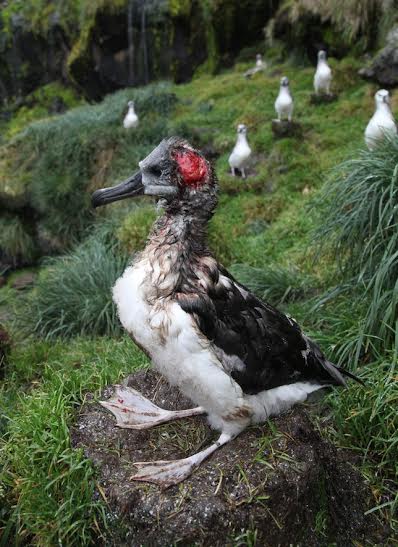 This Grey-headed Albatross Thalassarche chrysostoma chick on Marion Island will not survive nocturnal attacks by mice
Photograph from the FitzPatrick Institute of African Ornithology, University of Cape Town
To apply submit a short motivation, CV and quoted rates with contactable references to This email address is being protected from spambots. You need JavaScript enabled to view it. by 16h00 GMT+2 on Wednesday 31 July. Consideration will be given to consultants from anywhere within South Africa, but preference will be given to those based in Cape Town, to facilitate regular interactions with BirdLife South Africa staff.
Read more descriptive details of the position here.
John Cooper, ACAP Information Officer, 23 July 2019