The Ecuadorian Ministry of Environment announced in June that the United Nations Educational, Scientific and Cultural Organization (UNESCO) has approved an extension of the Galapagos Biosphere Reserve (formerly the Archipiélago de Colón (Galápagos)) from the 772 000 ha designated in 1984 to 14 659 887 ha. This decision makes the biosphere reserve one of the largest marine protected areas in the world. The Galapagos Islands support nearly the whole breeding population of the Critically Endangered Waved Albatross Phoebastria irrorata, an Ecuadorian breeding endemic.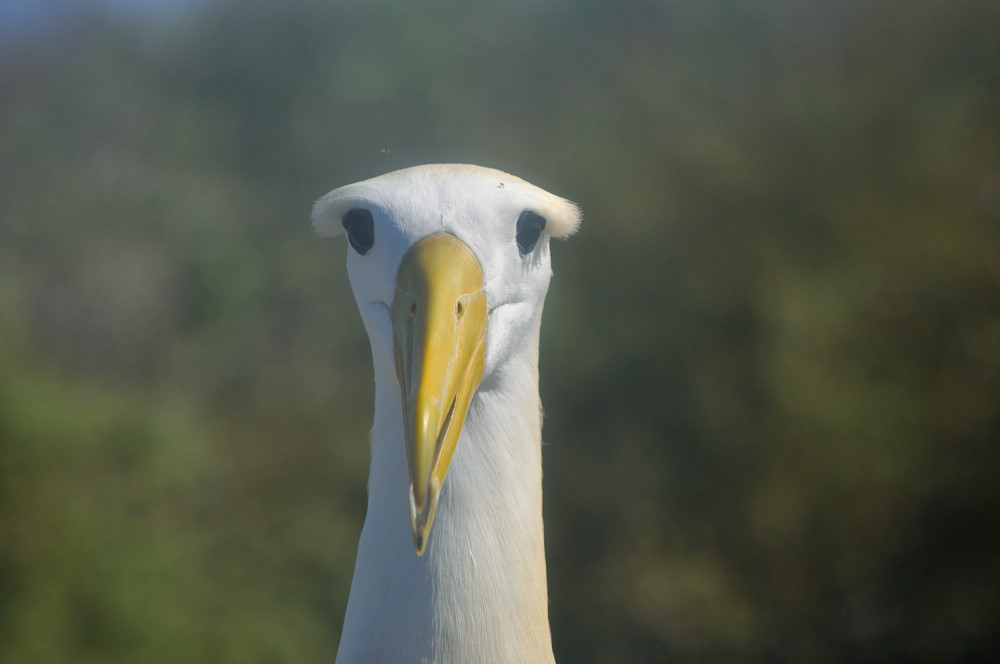 Waved Albatross, photograph by Megan Tierney
"According to Galapagos National Park ranger Danny Rueda, this will allow the Ministry of Environment to foster mechanisms to preserve the ecosystem and biological diversity, strengthen sustainable economic and human development of the local population, and provide logistical support for related educational and environmental research projects. The next steps following this designation will be the creation of a management plan and committee for the Biosphere Reserve, which will provide guidance to the authorities of the local communities" (click here).
UNESCO has also approved the renaming and expansion of Chile's Parque Nacional Archipiélago de Juan Fernández, first declared in 1977 and now known as the Archipiélago Juan Fernández Biosphere Reserve. It includes the whole archipelago with the islands of Robinson Crusoe, Alexander Selkirk and Santa Clara and all the islets in the area.
"Located 670 km from the coast of mainland Chile, the archipelago is home to one third of Chile's endemic birds with an almost equal level of marine resource endemism of close to 25%. With a population of 926 inhabitants, the Biosphere Reserve's development is focused on sustainable tourism. Its total surface area is greatly increased from 9967 ha to 1 219 558 hectares, including 1 209 182 ha of marine areas" (click here). The Juan Fernández Archipelago is breeding home to the ACAP-listed and Vulnerable Pink-footed Shearwater Ardenna creatopus, endemic to Chile.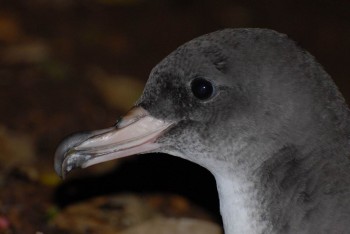 Pink-footed Shearwater, photograph by Peter Hodum
"Composed of 686 biosphere reserves in 122 countries, including 20 transboundary sites, the World Network of Biosphere Reserves (WNBR) of the MAB [Man and the Biosphere] Programme consists of a dynamic and interactive network of sites of excellence. It works to foster the harmonious integration of people and nature for sustainable development through participatory dialogue, knowledge sharing, poverty reduction, human well-being improvements, respect for cultural values and by improving society's ability to cope with climate change."
John Cooper, ACAP Information Officer, 01 August 2019