The Southern Indian Ocean Fisheries Agreement (SIOFA) was signed in Rome, Italy in July 2006 and entered into force in June 2012. The objectives of SIOFA are to ensure the long-term conservation and sustainable use of the non-tuna fishery resources in the SIOFA Area through cooperation among the Contracting Parties, and to promote the sustainable development of fisheries in the Area. To date, SIOFA has nine Contracting Parties, Australia, the Cook Islands, the European Union, France on behalf of its Indian Ocean Territories, Japan, the Republic of Korea, Mauritius, Seychelles and Thailand, and one cooperating non-Contracting Party, Comoros. Kenya, Madagascar, Mozambique and New Zealand are also signatories to this Agreement but have not ratified it.
SIOFA is now advertising for a new Executive Secretary, whose role will be to ensure the efficient and effective operation of the SIOFA Secretariat based in Saint-Denis de La Réunion, La Reunion, France. The deadline for applications is 1 June 2019. Interviews will take place in the first week of July at the Sixth Meeting of the Parties in Mauritius. For more details see the Vacancy Notice.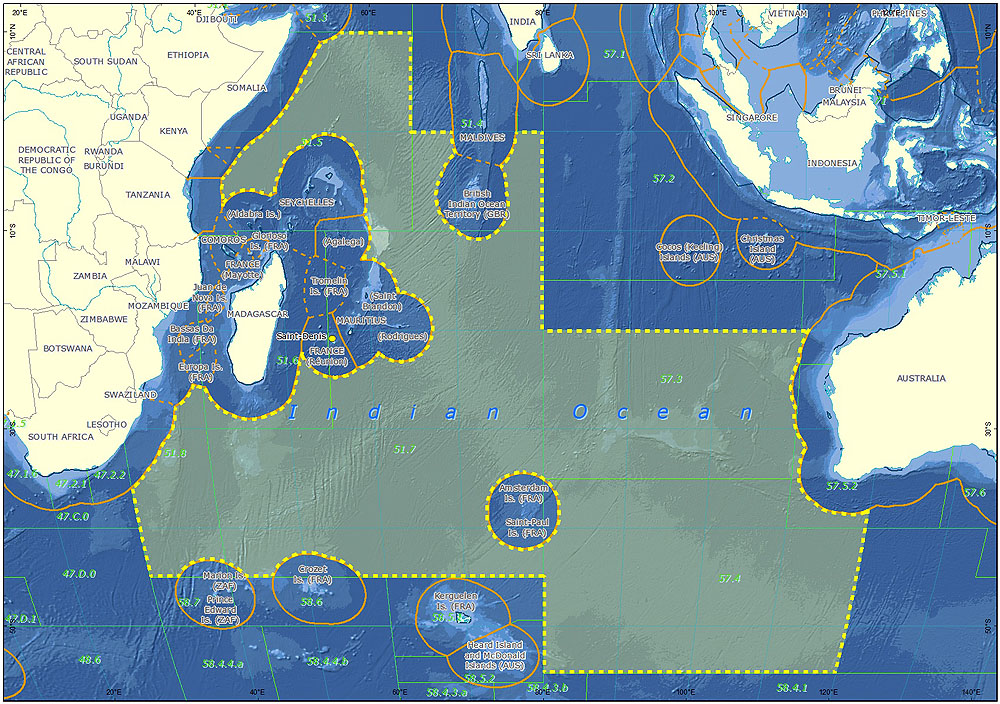 Area of High Seas covered by the Southern Indian Ocean Fisheries Agreement
ACAP signed a Memorandum of Understanding (MoU) with SIOFA in November last year. The MoU with SIOFA has as its objective the facilitation of efforts to minimise the incidental by-catch of albatrosses and petrels listed in Annex 1 of ACAP that occur within the Area to which SIOFA applies (click here).
John Cooper, ACAP Information Officer, 01 May 2019