Verónica López of Oikonos Ecosystem Knowledge has written to ACAP Latest News about an informal meeting to discuss aspects of the conservation of the globally Vulnerable and ACAP-listed Pink-footed Shearwater Ardenna creatopus (PFSH) at the recent Pacific Seabird Group 46th Annual Meeting, held on the Hawaiian island of Kauai.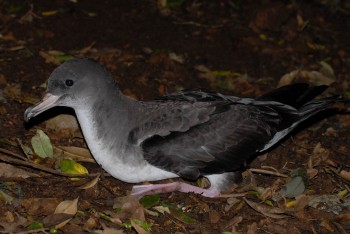 Pink-footed Shearwater, photograph by Peter Hodum
An edited summary received from Verónica of the topics discussed at the Kauai get-together follows:
The Recovery, Conservation and Management Plan (RECOGE) that the Government of Chile has approved for the PFSH. The Spanish version of the document is available here. See also ALN's posting on the plan.
Colleagues from Environment and Climate Change Canada introduced changes to the status of the species in Canada, and shared their potential projects for migratory seabirds.
Discussion was held on collaboration and sharing strategies as a group to help generate understanding and decision making in the conservation of the PFSH and other species
It was noted that the PFSH is a good example of a species that unites us and can help us understand threats to other species across both hemispheres in the eastern Pacific, such as threats to the Sooty Shearwater Ardenna grisea (globally Near Threatened).
"For [the] next steps, we hope to continue strengthening cooperation and incorporate people from other countries and institutions to build a bi-hemispheric working group for the species. We also want to explore the value of a technical working group within the Pacific Seabird Group".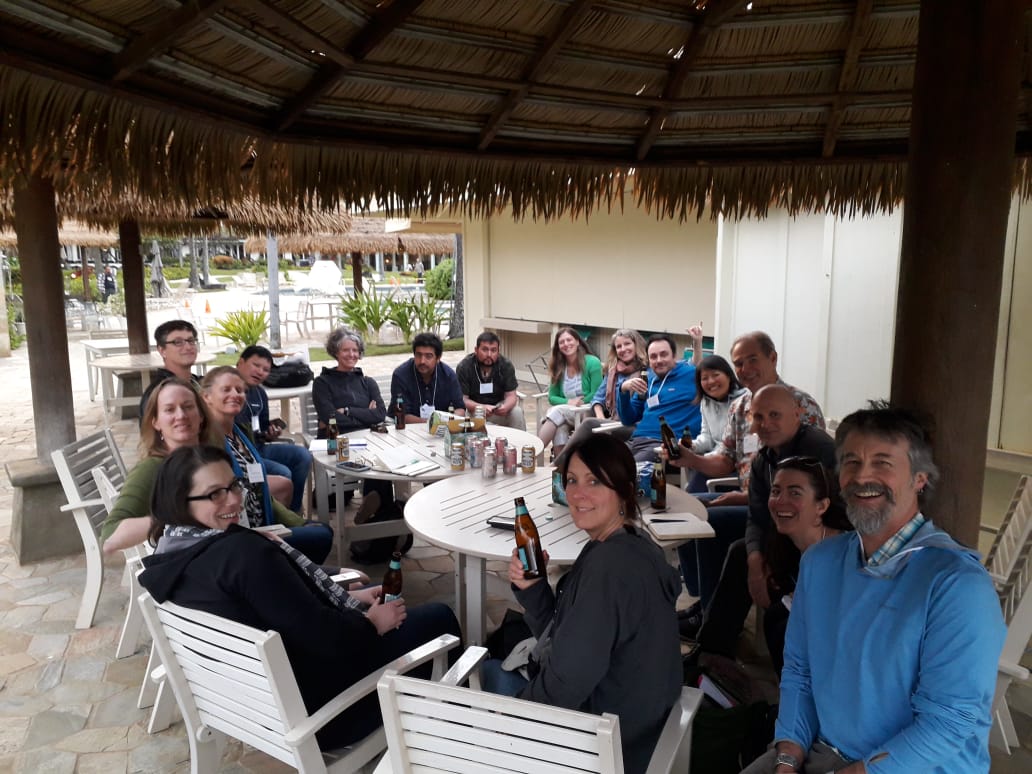 Attendees at the Pink-footed Shearwater get-together at the Pacific Seabird Group's 2019 Annual Meeting
Click here for plans to protect a Pink-footed Shearwater breeding colony with a new fence.
Recently a popular Chilean newspaper published a two-page infographic highlighting the Pink-footed Shearwater's long migration and the efforts made for its conservation.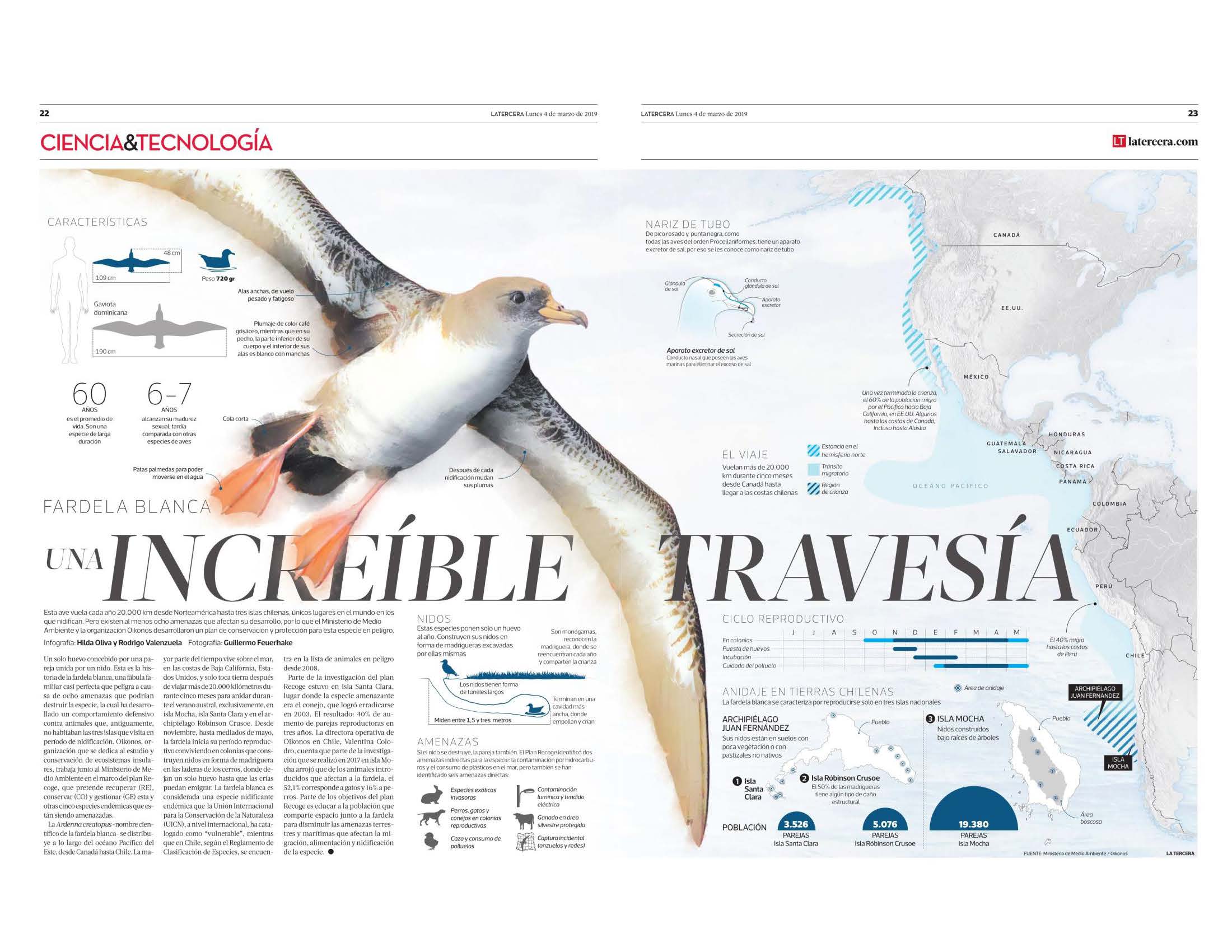 The 47th Annual Meeting of the Pacific Seabird Group will be held in Portland, Oregon, USA in February 2020.
Wih thanks to Verónica López, Pink-footed Shearwater Team.
John Cooper, ACAP Information Officer, 02 April 2019