The BirdLife International Marine Programme has commenced a new initiative to increase awareness of the conservation threats faced by albatrosses by setting up nest cameras that take hourly still photographs to follow the breeding cycles of four South Atlantic species. The cameras, set up in collaboration with the British Antarctic Survey, will record the birds' breeding seasons from eggs being laid to chicks fledging from the nest. These Southern Ocean albatrosses, three of which are considered globally threatened, are Wandering Diomedea exulans, Grey-headed Thalassarche chrysostoma, Black-browed T. melanophris and Light-mantled Phoebetria palpebrata.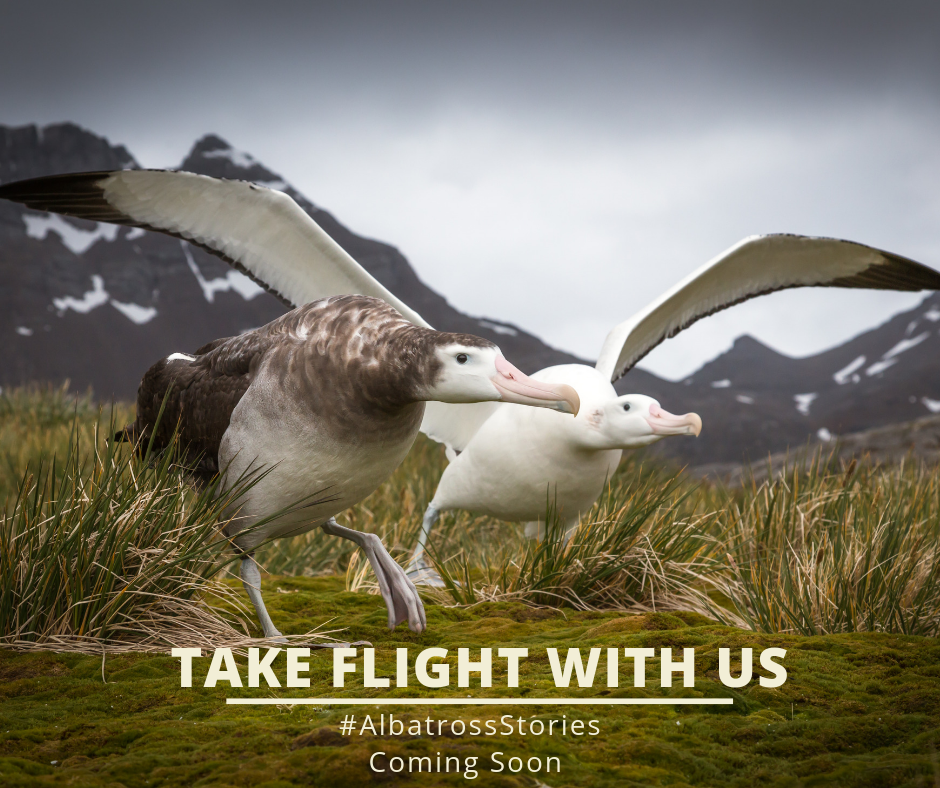 Georgia Darby of BirdLife International has written to ACAP Latest News: "#'AlbatrossStories' is a communications project which will run throughout 2019, aiming to raise awareness of albatross species and the threats they face. The cameras have been set up on Bird Island, South Georgia [Islas Georgias del Sur]*, which will follow four specially chosen albatross. We will follow the lives of these birds on social media, as they find their partners, breed and raise their chicks. We will also involve schools in the project through running a competition to name the birds, and various creative writing and drawing competitions throughout the year too. We hope that by capturing the public imagination with these amazing birds, both in the UK, and in Japan, Taiwan and China where the project is also running, we can raise awareness of these amazing birds, and encourage their conservation and protection out at sea."
Follow #AlbatrossStories on Facebook (Albatross Task Force), Instagram (@albatross_stories) or Twitter (@albytaskforce).
The four Bird Island 'albicams' complement two live-streaming webcams that have followed the breeding efforts of Near Threatened Laysan Albatrosses Phoebastria immutabilis on the Hawaiian island of Kauai since 2012 (but not operating in 2019 after five years of live streaming; see the 2014-2018 greatest hits) and of globally Endangered Northern Royal Albatrosses D. sanfordi at Taiaroa Head on New Zealand's South Island via the 'Royal Cam' every year since 2015. You can also follow a globally Endangered Bermuda Petrel or Cahow Pterodroma cahow breeding pair via a 'burrowcam' (click here).
With thanks to Georgia Darby, BirdLife International Marine Team, Royal Society for the Protection of Birds.
John Cooper, ACAP Information Officer, 08 February 2019
*A dispute exists between the Governments of Argentina and the United Kingdom of Great Britain and Northern Ireland concerning sovereignty over the Falkland Islands (Islas Malvinas), South Georgia and the South Sandwich Islands (Islas Georgias del Sur y Islas Sandwich del Sur) and the surrounding maritime areas.