The Third World Seabird Conference (WSC3) with the theme 'Conserving Seabird Diversity for the Future' will be held in Hobart, Tasmania, Australia over 19 - 23 October 2020. The venue will be the Hotel Grand Chancellor.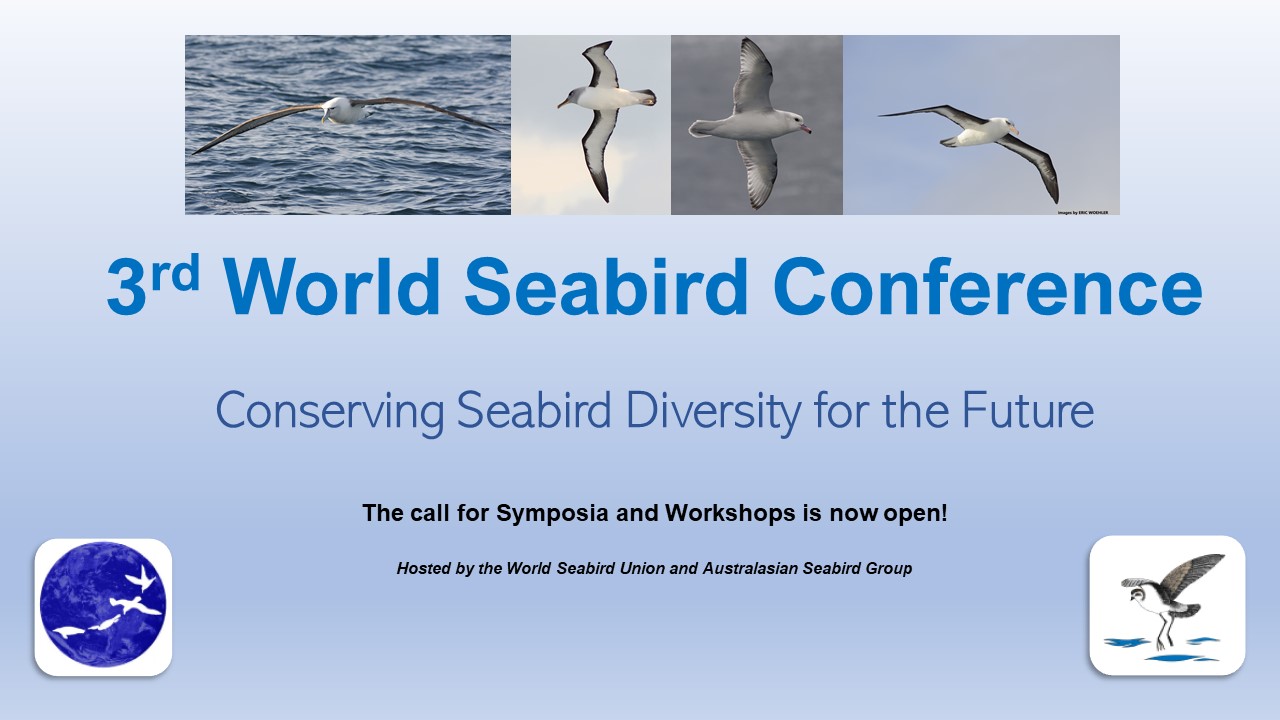 The conference will aim to "provide a hub for seabird scientists from across the world to gather with colleagues and discuss research, conservation, and innovative technology as they relate to the study of seabirds and their marine environment".
"The Conference will focus on the biology, ecology, and conservation of these globally relevant species at a time when marine ecosystems and the species that inhabit them are increasingly under stress. WSC3 will be structured around a series of symposia, contributed sessions, and workshops. It will provide participants with abundant opportunities to network with colleagues from around the world."
The organisers are soliciting (to This email address is being protected from spambots. You need JavaScript enabled to view it.) symposia and workshops for the Conference with the following topics as guidelines:
• Seabirds as indicators of ocean health
• Scale-dependent foraging strategies
• Importance of physical ocean structures
• Functional responses of seabirds to their prey
• Climate change responses and adaptations
• Seabird-parasite dynamics
• Seabird-fishery interactions
• Marine spatial ecology and planning
• Outcome-based seabird conservation
• Protection of breeding sites
• Marine protected areas
Submission of abstracts for contributed papers/posters will open in the middle of 2019.
An "array of seabird and ecological experiences [is] to be arranged as part of this conference by members of the Australasian Seabird Group and Birds New Zealand."
Read more here.
John Cooper, ACAP Information Officer, 23 January 2019