ACAP Latest News has previously reported on a Laysan Albatross Phoebastria immutabilis (Near Threatened) on the Hawaiian island of Kauai that survived an attack by dogs as a chick in 2012. Following rehabilitation and release by Save our Shearwaters (SOS) the bird, identified by its band A432, was seen back on the island in the 2017/18 season when it bred successfully (click here).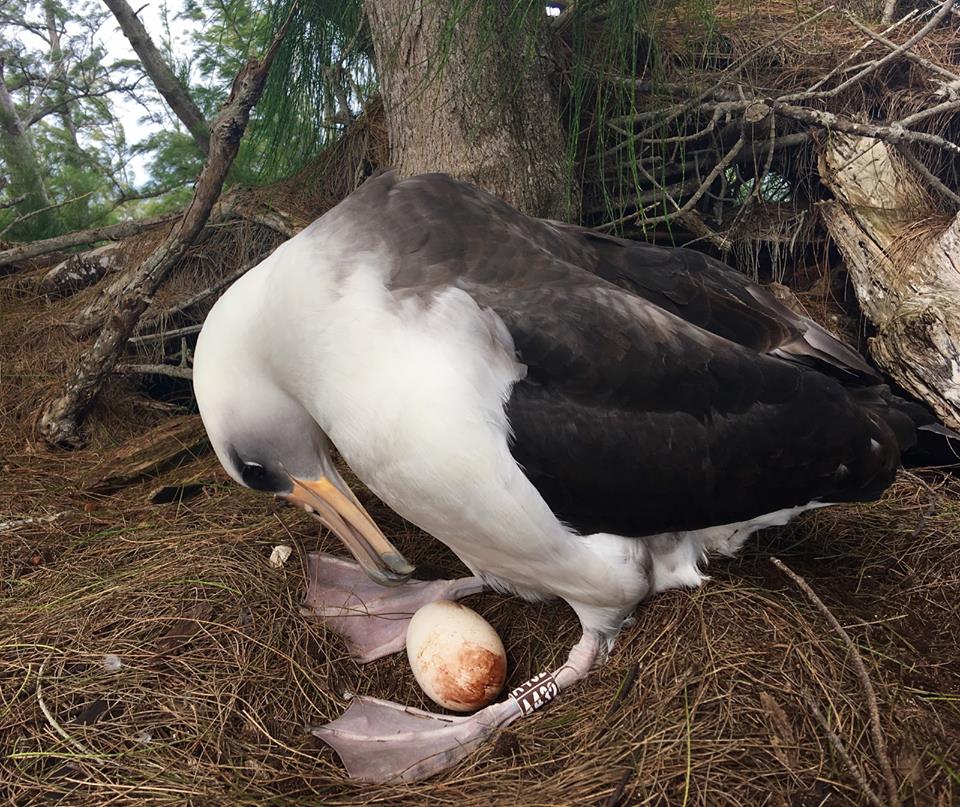 A432 checks out her newly-laid egg in December 2017, photograph by Hob Osterlund
News is now in from SOS that the bird has returned for its second breeding attempt, with its 2017/18 mate, and they are incubating a new egg. ACAP Latest News wishes A432 a long life and successful breeding career.
View a video clip of A432 swimming vigorously in the SOS conditioning pool while undergoing rehabilitation.
John Cooper, ACAP Information Officer, 04 February 2019