Once more it's shearwater fledging time in the Mediterranean. Both Malta and Spain's Balearic Islands are urging their public to help rescue fledging Scopoli's Shearwaters Calonectris diomedea (Least Concern) who become stranded before they reached the ocean. BirdLife Malta states that the period of 14-24 October is considered the peak period for stranding events due to light pollution, although fledging can continue into the beginning of November.
"Where possible, stranded birds should be collected and gently placed in a cardboard box. The birds should not be given any food or water, but kept in a quiet place until they are retrieved by BirdLife Malta staff to be safely released back at sea".
Scopoli's Shearwater has an estimated population of 4500 pairs in Malta, approximately 5% of the world's breeding population. BirdLife Malta's LIFE Arċipelagu Garnija project is working to reduce the impacts of light pollution close to the colonies to ensure long-term protection of seabirds. An increase in downed birds has occurred during the first three years of the project. This is considered a consequence of both an increase in light pollution and an increase in awareness thanks to the efforts of BirdLife Malta and the public to rescue stranded seabirds. So far this season 13 fledglings have been collected by members of the Maltese public in the first week; they were all successfully released.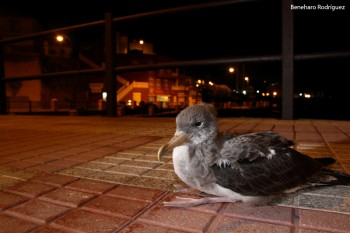 Downed Scopoli's Shearwater fledgling
Read more here.
BirdLife Malta is also encouraging the public, local councils and business owners to reduce outdoor lighting to reduce the chance of strandings. The LIFE Arċipelagu Garnija team has been working to raise awareness of the problem by distributing leaflets at restaurants and putting up a new project sign at one of the most light-polluted parts of the Maltese coastline, a record spot for stranded Scopoli's Shearwaters.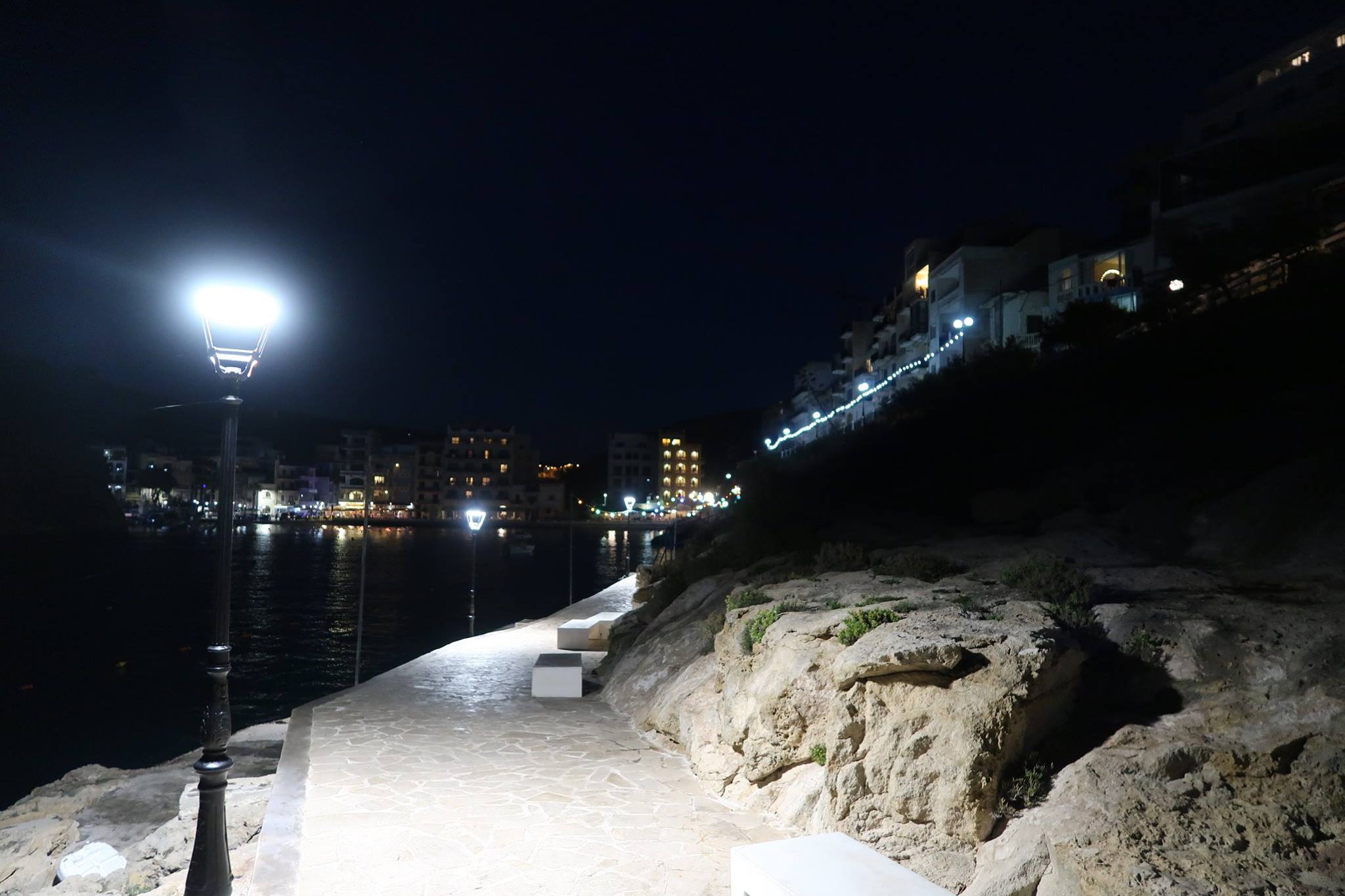 Bright lights along a Maltese shoreline: not good news for fledging shearwaters, photograph from BirdLife Malta
A similar call to collect downed fledglings in the Balearic Islands has been made this month by the NGO Iniciativa de Reserca de la Biodiversitat de les Illes (IRBI): "during the next few weeks some specimens of [Scopoli's] shearwater will be light [sic] by the artificial lights on their first flight and will fall into the streets of urban areas" [translated, click here].
John Cooper, ACAP Information Officer, 24 October 2018