The New Zealand NGO, Forest & Bird, is once more holding its annual competition to choose the country's most popular bird; the competition has been running since 2005. So far no ACAP-listed albatross or petrel has been chosen as New Zealand's Bird of the Year.
This year New Zealand endemics and ACAP-listed Vulnerable Black Procellaria parkinsoni and Endangered Westland P. westlandica Petrels are both listed. You can also vote for an albatross, with 10 threatened species that breed in New Zealand named in the category.
Two other procellariiform seabirds on the voting list are the globally Endangered Hutton's Shearwater Puffinus huttoni and the recently described and thought Critically Endangered Whenua Hou Diving Petrel Pelecanoides whenuahouensis, known from just one breeding site on Codfish Island (Whenua Hou) in very small numbers.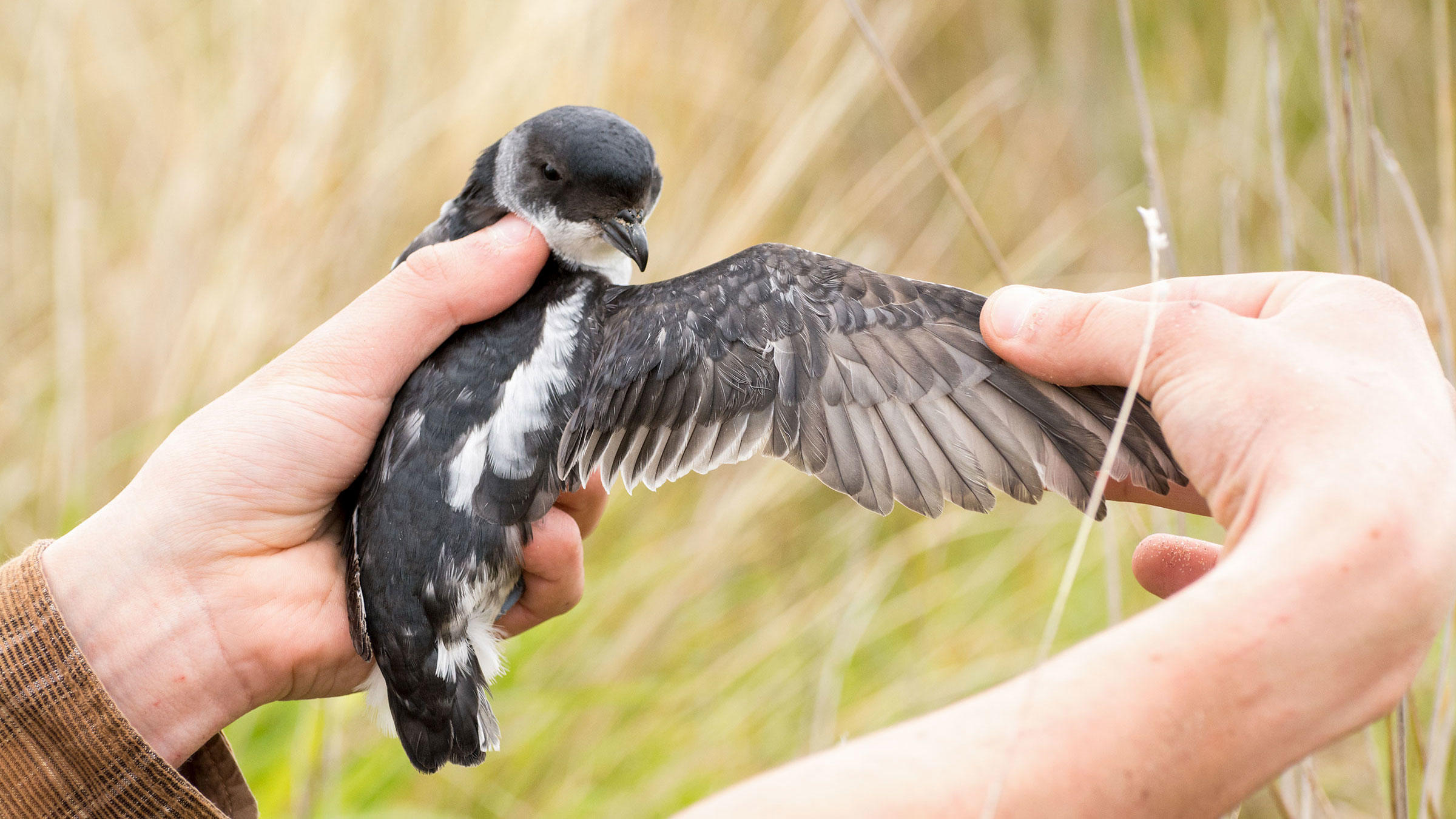 Whenua Hou Diving Petrel, photograph by Jake Osborne
In November 2016 Hutton's Shearwater suffered a major blow when a magnitude 7.8 earthquake badly affected its sole breeding habitat in South Island's Seaward Kaikoura Range, destroying around 15% of the mountainous area and possibly killing as many as 200 000 individuals (click here).
Voting is now open: visit www.birdoftheyear.org.nz to cast your vote before 15 October for a chance to win a trip to New Zealand's sub-Antarctic islands.
"Bird of the Year is a fun celebration of our native taonga [treasure], but there's a serious side. Eighty percent of our bird species are threatened with extinction, with a third in serious trouble. They face threats ranging from habitat destruction, to predators such as stoats, possums, and rats who eat eggs, chicks, and even adult birds."
John Cooper, ACAP Information Officer, 02 October 2018