A sample bank has been maintained by the Brazilian NGO Projeto Albatroz since 2013, with materials collected from seabirds found dead or incidentally caught in fishing operations. Following the creation of the Beach Monitoring Project (Projeto de Monitoramento de Praias da Bacia de Santos) sponsored by Petrobras, the number of samples collected has increased, creating a need to centralize materials from the various monitored areas, to allow for maintenance and so that their use is maximised.
New environmental research has just started at the new laboratory of Projeto Albatroz in Florianópolis. This is the sixth coastal Brazil city where the NGO maintains research equipment and supports scientists. The new lab houses the National Sample Bank for Albatrosses and Petrels, which is now the national reference for the storage of samples for scientific studies on this group of seabirds. The lab is maintained in partnership with the National Centre for Research and Conservation of Wild Birds (Centro Nacional de Pesquisa e Conservação de Aves Silvestres - CEMAVE/ICMBio/MMA), and is based within R3 Animal, an NGO focused on the rescue and recovery of marine wildlife that is located in the Rio Vermelho Park (Parque Estadual do Rio Vermelho) on Santa Caterina Island, near to Florianópolis.
The collection of samples and their storage follows protocols defined by the Agreement on the Conservation of Albatrosses and Petrels (ACAP). The research programme is managed by Alice Ribeiro, technical consultant and Patricia Serafini, advisor to the Project and Environmental Analyst of CEMAVE / ICMBio, and Vice-Convenor of ACAP's Population and Conservation Status Working Group (PaCSWG). With the creation of the National Sample Bank, Projeto Albatroz aims to exchange materials and information among partner institutions (universities, research groups, amongst others), thus optimising the use of scientific samples for all interested stakeholders.
On 8 August 2018 a formal agreement between Projeto Albatroz and R3 Animal was signed at the R3 Animal Station in the Rio Vermelho Park. The agreement was signed by Tatiana Neves (General Manager, Projeto Albatroz) and Cristiane Kolesnikovas (President, R3 Animal). ACAP's Executive Secretary, Marco Favero, was kindly invited to participate in the signing event as he was visiting to organise the venue for the Eleventh Meeting of the ACAP Advisory Committee (AC11), to be held in Florianópolis, Brazil, in May 2019.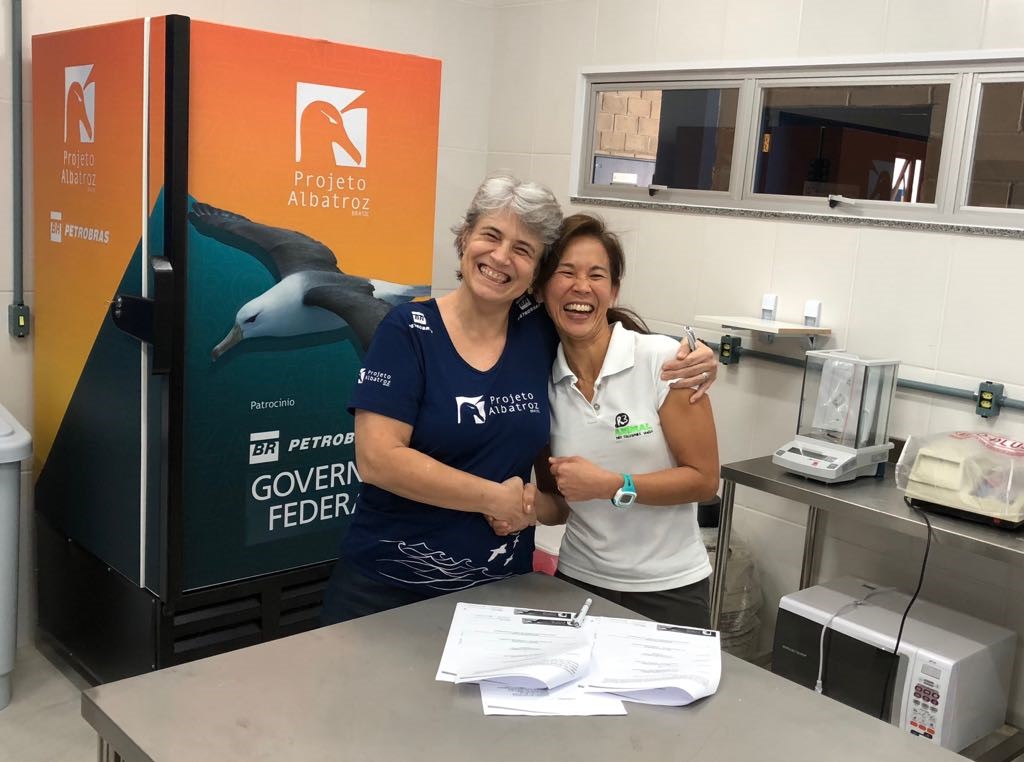 Tatiana Neves (left) and Cristiane Kolesnikovas (right) sign the formal agreement between R3 Animal and Projeto Albatroz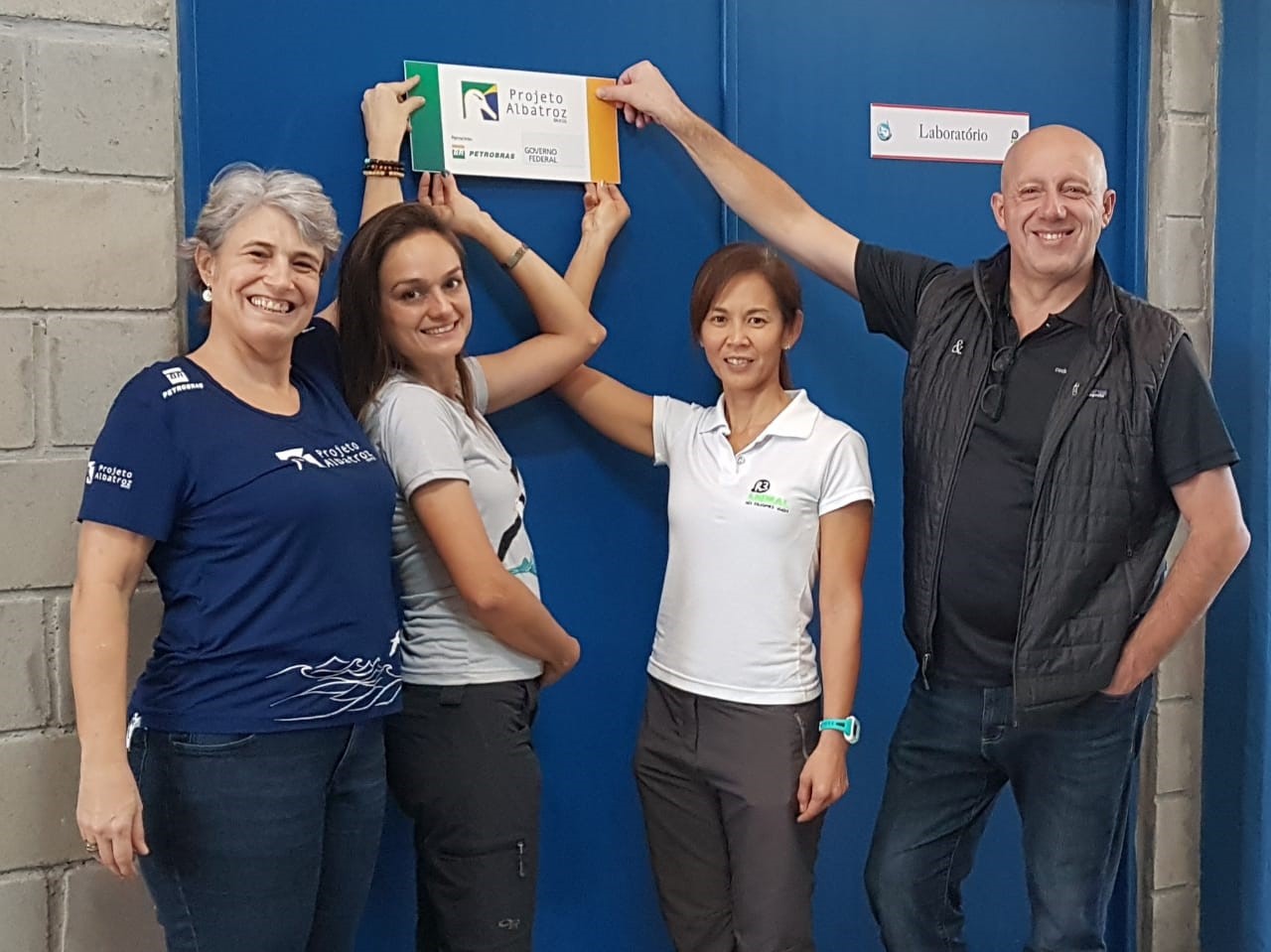 From left to right: Tatiana Neves, Patricia Serafini, Cristiane Kolesnikovas and Marco Favero formally open the National Sample Bank for Albatrosses and Petrels Laboratory in Florianópolis
Click here for two examples of the Beach Monitoring Project's work with ACAP-listed species.
[Text translated and edited from the original Portuguese]
Marco Favero, ACAP Executive Secretary, 15 August 2018