The 46th Annual Meeting of the Pacific Seabird Group will be held on the Hawaiian island of Kauai at the Aqua Kaua'i Beach Resort from 28 February to 3 March next year. The meeting's theme is "Seabirds in a Changing Pacific – Ensuring a Future, Fighting the Plastic." It is intended to link this theme with discussions and presentations on topics related to seabird ecology, behaviour, conservation and management.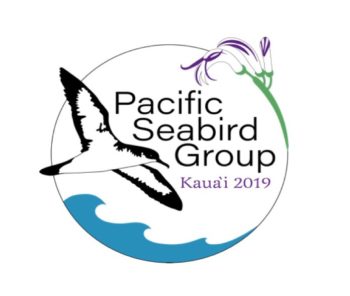 The deadline to submit proposals for Special Paper Sessions or Symposia (a coherent set of papers intended to be published) and suggestions for plenary speakers is 15 August 2018. The first call for abstracts will be made in September 2018.
The meeting's "field trips will offer a range of adventure and, of course, the unique seabird encounters for which Kaua'i is known". Kauai supports populations of ACAP-listed and globally Near Threatened Laysan Albatrosses Phoebastria immutabilis, such as at the Kilauea Point National Wildlife Refuge, with breeding underway at the time of the annual meeting.
Jessi Hallman Behnke and André Raine co-chair the Local Committee for the 46th Annual Meeting with David Craig as Scientific Program Chair.
Read more details of the meeting here.
John Cooper, ACAP Information Officer, 18 July 2018