The emerging knowledge of seabird bycatch in fisheries is exemplified in the context of purse seine fisheries, targeting forage fish in the coastal waters of at least eight countries, and interacting with some 33 species of seabirds.
In 2013 the Albatross Task Force - Chile (ATF – CODEFF [Comité Pro Defensa de la Fauna y Flora]) started characterising seabird bycatch in the domestic small-scale purse seine fleet and developing novel mitigation measures such as the Modified Purse Seine (MPS) to reduce seabird entanglements (click here). Supported by the National Fish and Wildlife Foundation (NFWF) and the Royal Society for the Protection of Birds (RSPB), field experiments comparing real-time sets with MPS and unmodified control nets showed a 98% reduction in entanglements.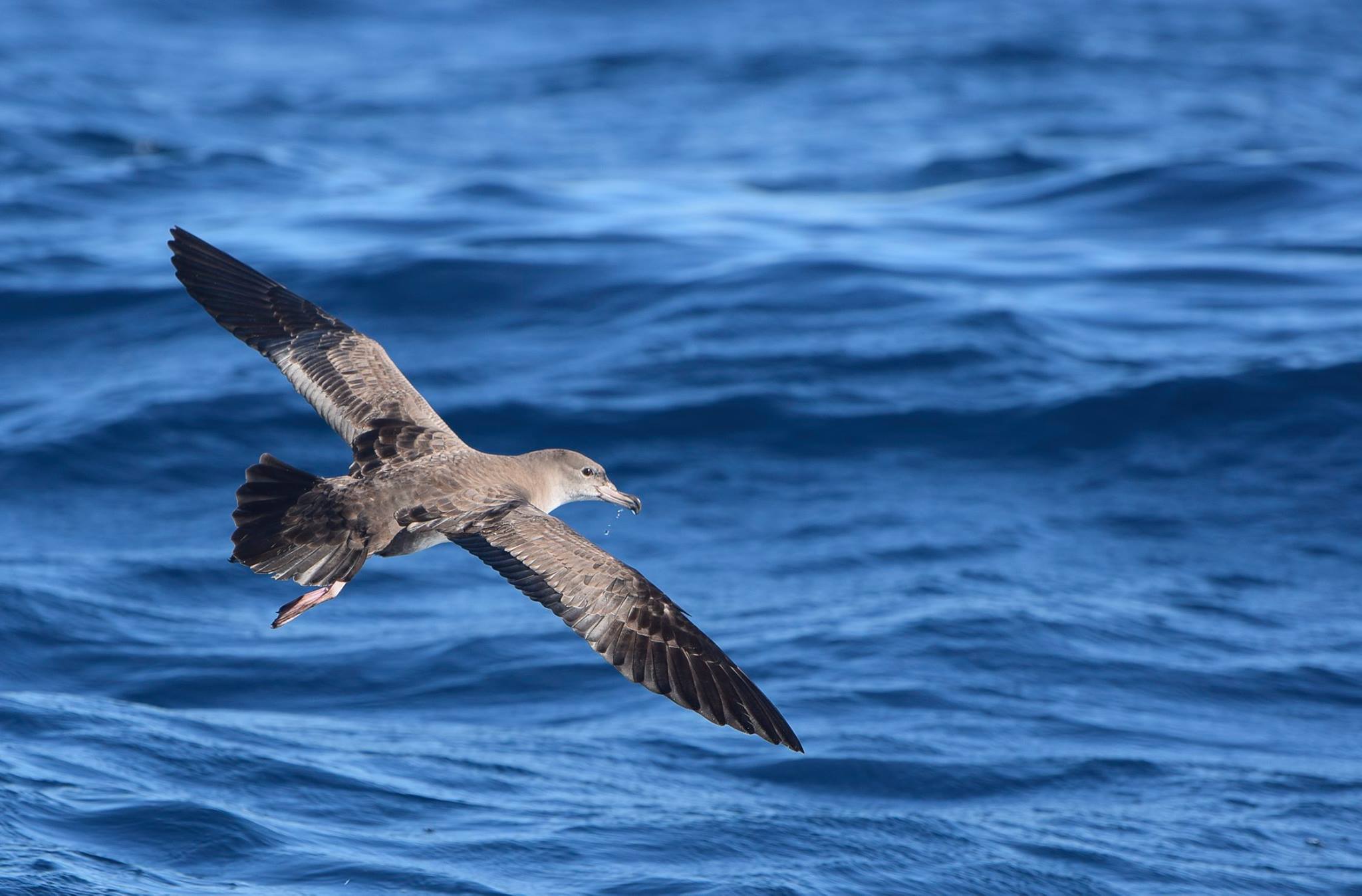 Pink-footed Shearwater, photograph courtesy of Oikonos

Noting that seabird bycatch in purse seine fisheries includes ACAP-listed species, such as the globally Vulnerable Pink-footed Shearwater Ardenna creatopus, MPS compliance was discussed at the most recent meeting of ACAP's Seabird Bycatch Working Group (SBWG8).
Since 2015 Premios Latinoamérica Verde has made awards to the best 500 environmental projects in Latin America within the categories of Oceans, Energy, Forests & Flora, Sustainable Cities, Waste Management, and Human Development, Inclusion and Equality. Last year some 2400 projects from 36 countries were assessed. Currently, the 2733 projects nominated for 2018 from 38 countries are being evaluated and the top 500 have been selected by a committee of 150 experts from 20 countries and include contestants from Latin America, Canada, Spain and the USA.
The MPS under the title "Pescadores Innovando En Medidas De Mitigación De Captura Incidental De Aves Marinas" has been selected and ranked 11th in the Oceans (Océanos) Category (and 313th overall) as a contribution that addresses fisheries bycatch. This is an important recognition of the collaborative work conducted amongst fishers, fishing gear manufacturers and seabird scientists. The awards ceremony will be held in Guayaquil, Ecuador on 14 August, giving an excellent opportunity for the issue of seabird bycatch and mitigation measures to be included in a continent-wide agenda for environmental solutions.
Read more (in Spanish) here.
Cristián Suazo, Albatross Task Force - Chile, 02 July 2018