ACAP's Sixth Session of its Meeting of Parties is meeting this week in South Africa's Kruger National Park. On Monday, the first day of the session, Dr Luthando Dziba, Managing Executive: Conservation Services, South African National Parks, formally welcomed delegates to the Sixth Session of the Meeting of Parties on behalf of the Government of South Africa. In his address Dr Dziba welcomed all the delegates and observers to South Africa and to the Kruger National Park. He noted that South Africa had previously hosted a meeting of ACAP's Advisory Committee but this was the first time it was hosting a session of the Meeting of Parties. He described the importance of South Africa's sub-Antarctic Prince Edward Islands for ACAP-listed species, including the Wandering Albatross Diomedea exulans and the Indian Yellow-nosed Albatross Thalassarche carteri. He referred to research conducted on albatrosses and petrels at the Prince Edward Islands, including the at-sea tracking of albatrosses which showed they ranged widely in the Southern Ocean.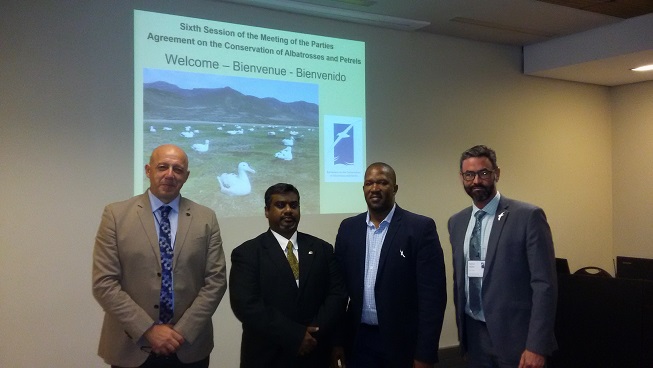 Marco Favero, ACAP Executive Secretary; Ashley Naidoo, MoP6 Chair; Dr Dziba and Nathan Walker, Chair, ACAP Advisory Committee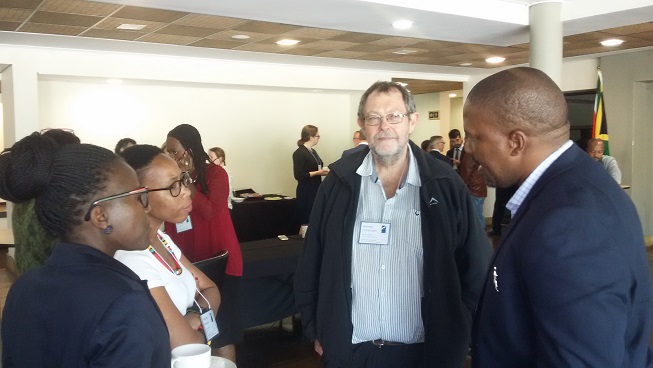 Dr Dziba chats with South African Delegates after the official opening
Dr Dziba then described the long history and animal populations of and scientific research conducted within the Kruger National Park, drawing attention to the wealth of large mammals that session attendees will be able to view on game drives during the week. Dr Dziba was thanked for his welcoming remarks and presented with a Wandering Albatross pin as a small token of the meeting's appreciation.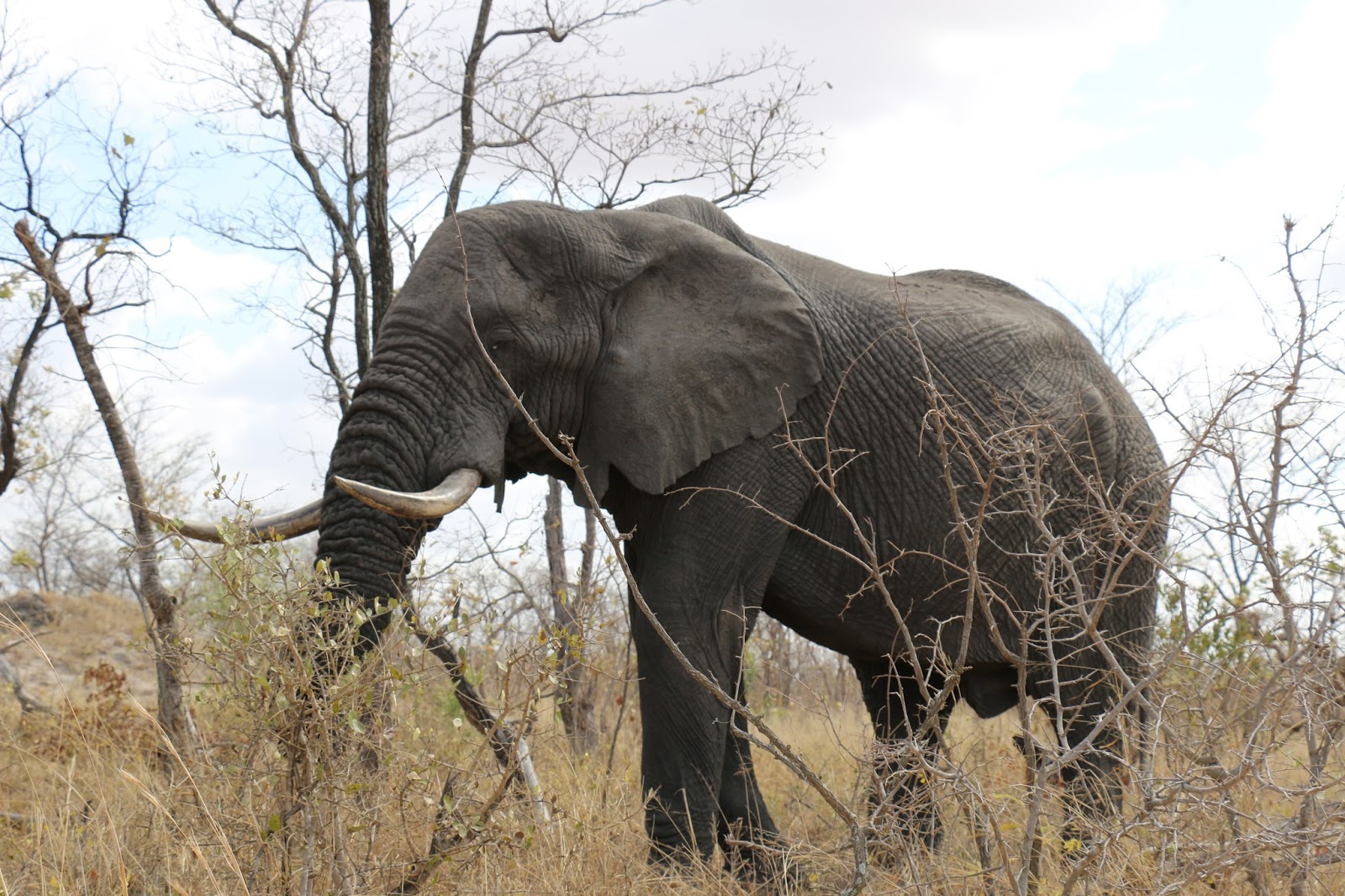 An elephant in Kruger National Park
Following a fruitful first day of discussions, delegates were hosted by South Africa to an evening and night-time game drive (think elephants, giraffes, hyenas, impala and the odd scrub hare caught in the hand-held spotlights that delegates could wield themselves) followed by a braaivleis, aka barbecue, under candle light in the bush. A good time was had by all.
John Cooper, ACAP Information Officer, 08 May 2018, updated with photographs 09 May 2018