It's currently fledging time until the end of the month for ACAP-listed Westland Petrels Procellaria westlandica (globally Endangered and nationally a Naturally Uncommon Endemic) on New Zealand's South Island from their only known breeding site at Punakaiki.
Similar to many burrowing procellariiforms that breed in the vicinity of human habitation the fledglings are at risk from becoming disoriented by night lights, resulting in groundings, collisions with power lines and vehicles (click here).
A recent posting by the Westland Petrel Conservation Trust to its Facebook Page shows the problem persists as quoted here:
"A recent night patrol of State Highway 6 adjacent to the petrel colony netted four grounded Westland Petrel fledglings at risk of being run over. Two appeared to have crashed after being disoriented by streetlights near the Punakaiki River Bridge, and the other two probably struck power lines near the Nikau Scenic Reserve a few kilometres south. Looks like they're keen to be on their way to the launching site and thrown off the cliff - this time with no glitch. Two others, also picked up near the Nikau Reserve, were not so lucky and died from their injuries."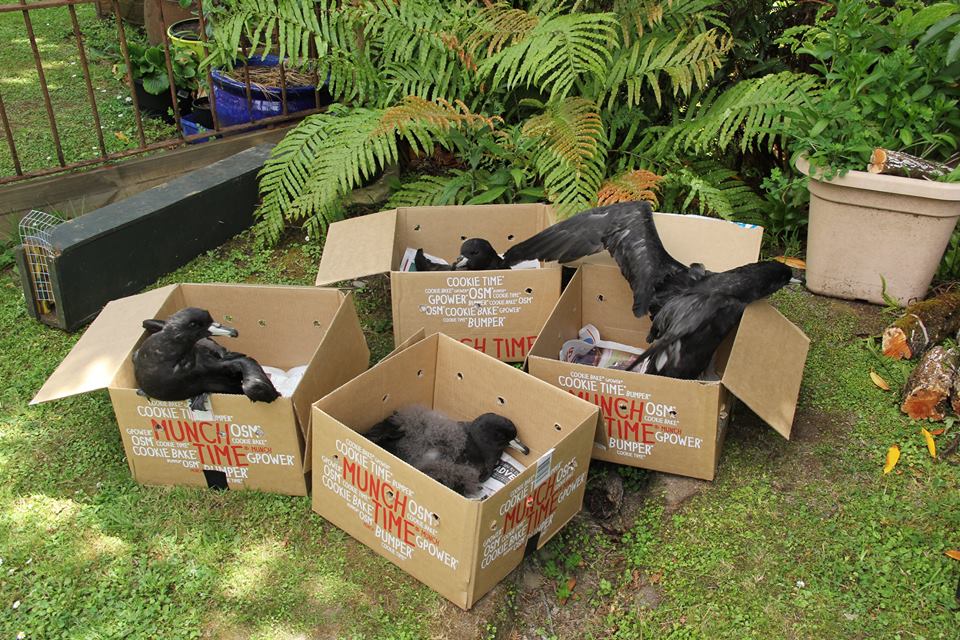 The four fledglings are boxed ready for release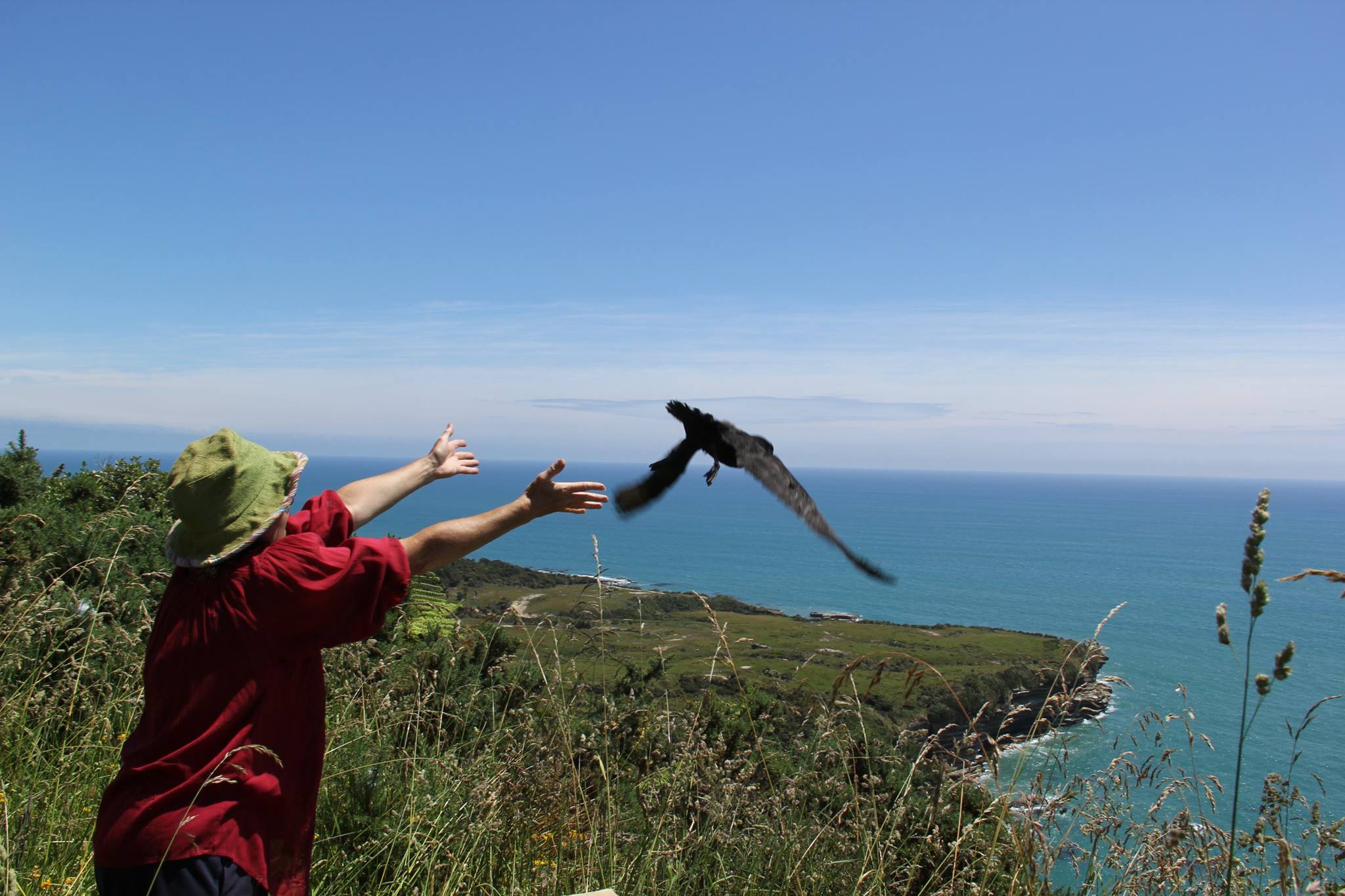 Daytime release from a cliff top
Photographs courtesy of the Westland Petrel Conservation Trust.
John Cooper, ACAP Information Officer, 15 December 2017