Professor Peter Ryan, since 2014 Director of the Percy FitzPatrick Institute of African Ornithology at South Africa's University of Cape Town has this month been inducted into UCT's prestigious College of Fellows at a ceremony and dinner held earlier this month to "recognise academic staff whose distinguished work deserves special recognition" (click here). UCT's College of Fellows was established by the UCT Council to recognise distinguished academic work by permanent academic staff.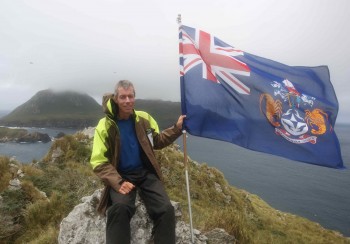 Peter Ryan in his natural habitat: an uninhabited seabird island in the South Atlantic, photograph by Norman Glass
Peter manages the Institute's research on albatrosses and petrels at Marion and Gough Islands and at sea in the Southern Ocean within the South African National Antarctic Programme (SANAP), as well as researching and publishing regularly on marine pollution.
Earlier in the year Peter was granted A-rated scientist status by South Africa's National Research Foundation last month (click here). "A-raters" are researchers who are unequivocally recognised by their peers as leading international scholars in their field for the high quality and impact of their recent research outputs. This is the highest accolade in the NRF's rating system to rank researchers in South Africa and the first to be awarded to an ornithologist. 2017 also saw Peter receiving the Gilchrist Memorial Medal from the South African Network for Coastal and Oceanic Research (SANCOR) (click here).
The fellowship citation follows: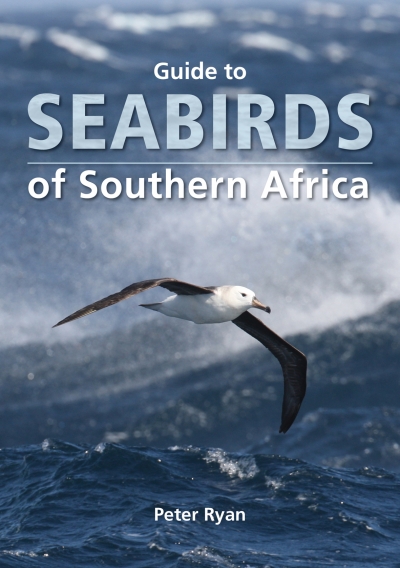 John Cooper, ACAP Information Officer, 26 October 2017