Yesterday, ACAP's Seabird Bycatch Working Group (SBWG) completed its three-day Eighth Meeting in Wellington, New Zealand. Today its sister group, the Population and Conservation Status Working Group (PaCSWG), has commenced a two-day meeting, its fourth. Deliberations of both meetings will be reported to the 10th Meeting of the ACAP Advisory Committee (AC10) next week.
Photos of some of the atttendees taken at yesterday's SBWG session follow (more have been posted to ACAP's Facebook Page):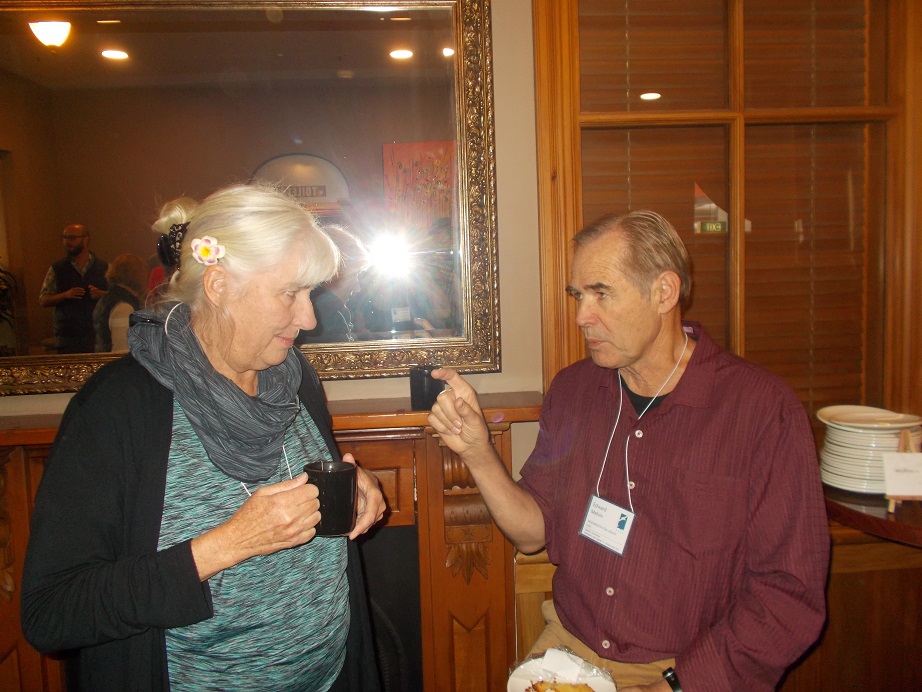 Beth Flint (USA) in conversation with Ed Melvin (USA)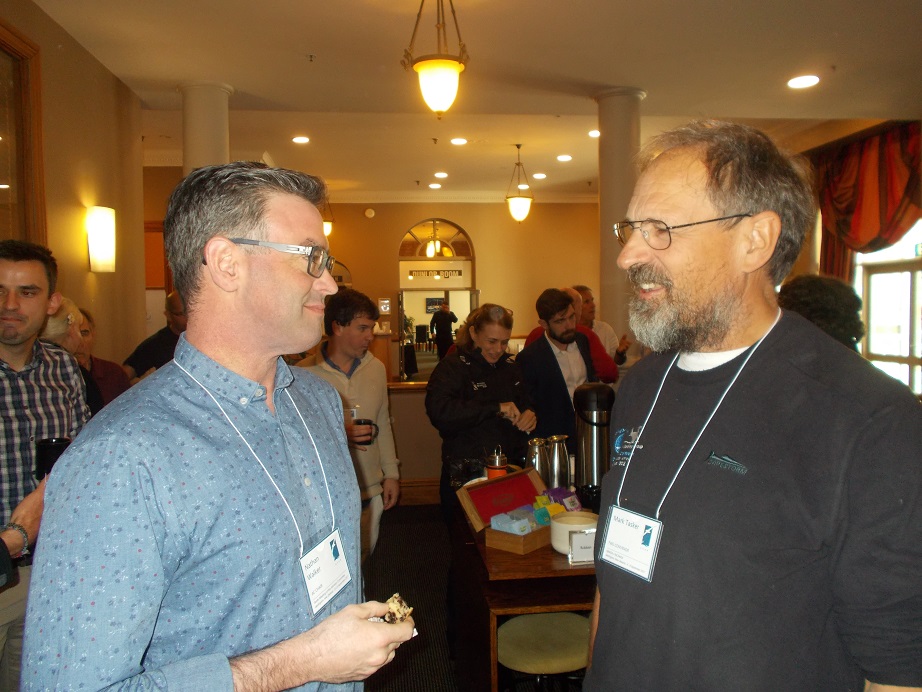 Tea time for Nathan Walker (current Advisory Committee Chair, New Zealand) and Mark Tasker (past Advisory Committee Chair, United Kingdom)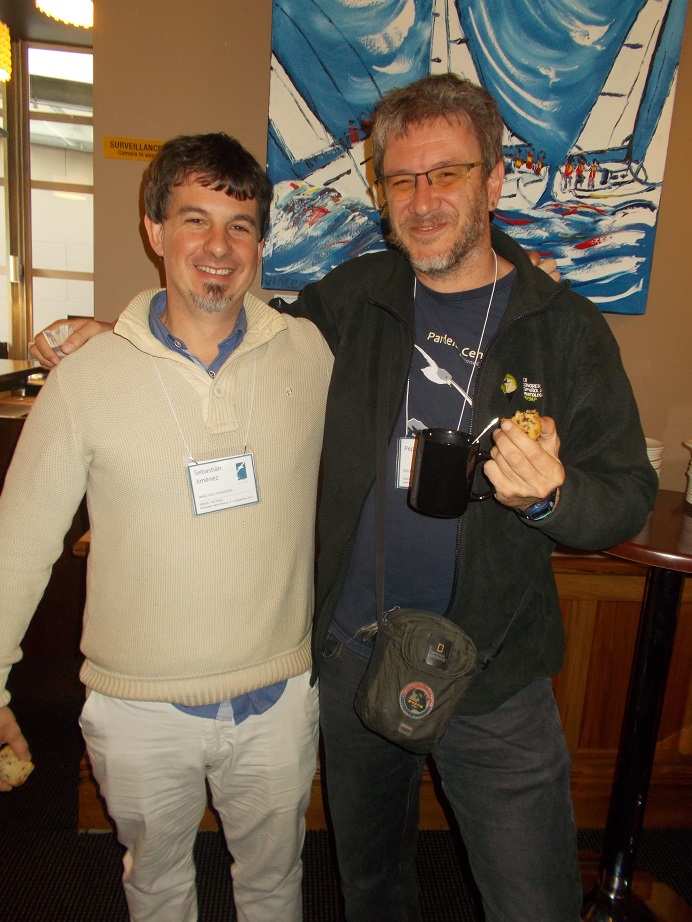 Sebastian Jimenez (Uruguay) and 'Pep' Arcos (Spain)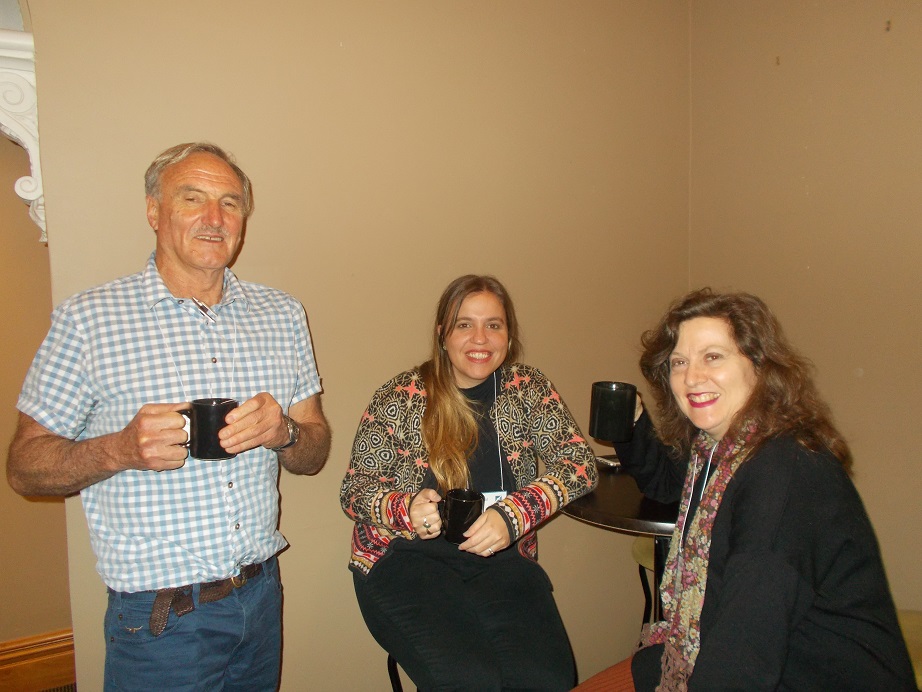 Graham Robertson (Australia) with interpreters Cecilia Alal and Sandra Hale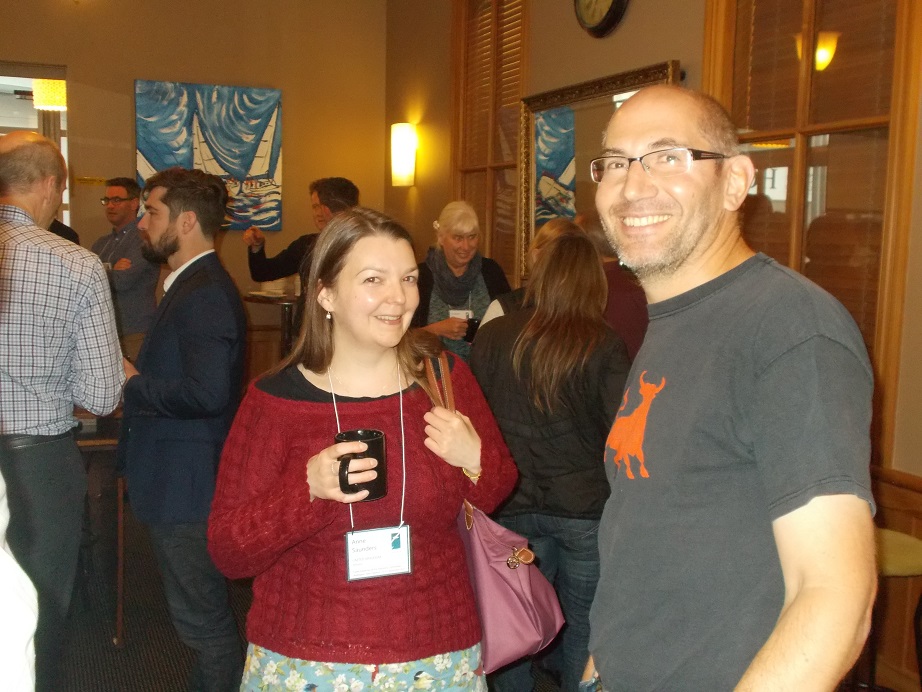 Anne Saunders and Richard Phillips from the United Kingdom
Photographs by John Cooper.
John Cooper, ACAP Information Officer, 07 September 2017