UPDATE: The stray dog, a "mixed-breed hound" was later euthanized (click here).
A stray dog has killed 33 Wedge-tailed Shearwaters Ardenna pacifica in a colony at the Pacific Missile Range Facility Barking Sands (PMRF) on the Hawaiian island of Kauai earlier this month.
Remains of the killed shearwaters were found near the facility's beach cottage and recreational area on the morning of 7 August. Four adults found alive that were badly injured in the attack have been taken into captivity by Save Our Shearwaters of the Kauai Humane Society. One of these was euthanized because its fractures were so severe. Four orphaned chicks and two unhatched eggs are also under the care of Save Our Shearwaters. The chicks will be hand reared until they can fledge in November.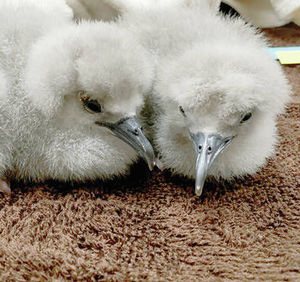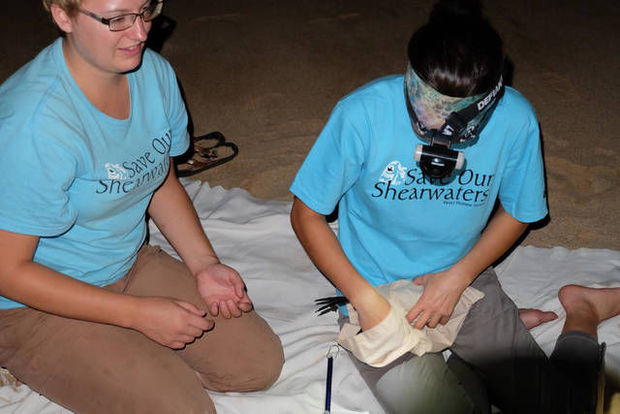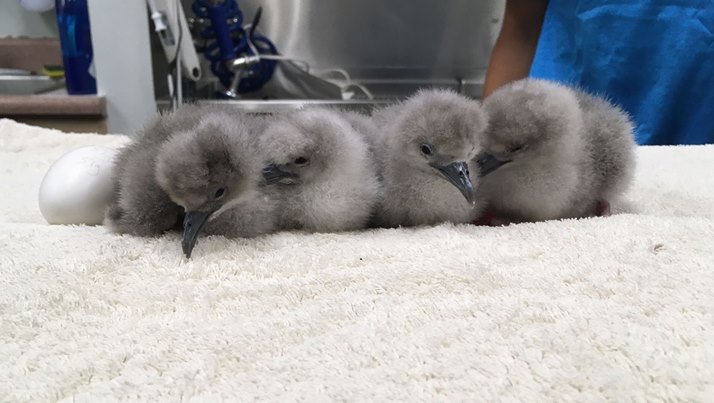 Photographs of rescued Wedge-tailed Shearwater chicks (and an egg) courtesy of Save Our Shearwaters, Kauai Humane Society
One of the collected eggs is being fostered by a pair of Wedge-tailed Shearwaters that had a non-viable egg. Staff members are monitoring whether that egg will hatch.
Paw prints and dog droppings were found in the vicinity of the remains; a free-ranging dog was found the next day and taken to the Kauai Humane Society. No reports of further shearwater killings have been reported since the capture of this stray animal.
The PMRF policy is for residents to leash and supervise pets at all times, and a fenced area exists to help protect shearwater breeding colonies within the facility. Burrows found outside the breeding areas are protected by placing a shielding tent over them to ensure they are not accidentally stepped on or crushed.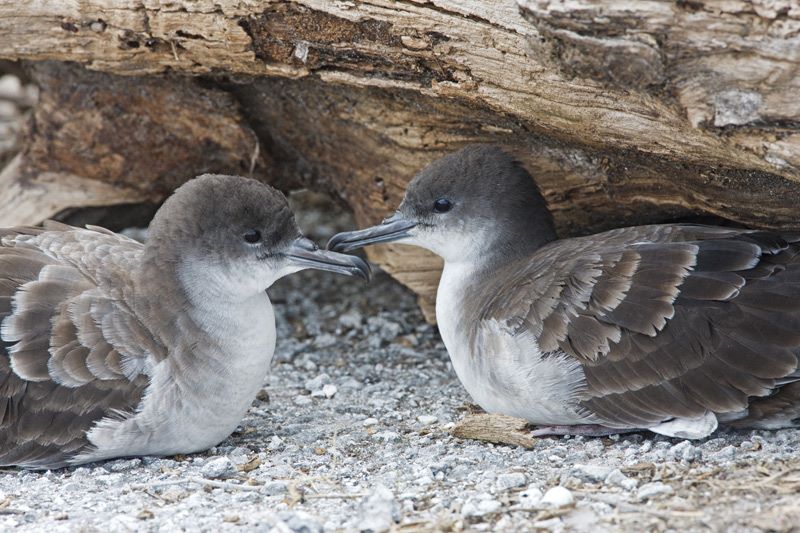 A Wedge-tailed Shearwater pair
Read more here.
There have a number of cases in recent years of free-ranging dogs killing Laysan Albatrosses Phoebastria immutabiis on Kauai. Read ACAP Latest News' latest report and follow its links.
John Cooper, ACAP Information Officer, 21 August 2017, updated 23 August 2017