ACAP will hold the 10th Meeting of its Advisory Committee in Wellington, New Zealand next month, preceded by meetings of its Seabird Bycatch Working Group (SBWG8) and Population and Conservation Status Working Group (PaCSWG4).
Meeting Documents (available in the three ACAP languages of English, French and Spanish) and Information Papers (available in their submitted language only) are now publicly available on this website. To access them click on documents on the home page bar and then open Advisory Committee and Working Groups. Most documents may be read in their entirety but some have been password-restricted by their submitting Parties and only their abstracts are in the public domain.
Want to know what the 13 ACAP Parties have been up to of late in conserving albatrosses and petrels? Then consult their 2017 Implementation Reports to the advisory committee here.
Provisional agendas and meeting schedules are also available for consultation on this web site at the above links.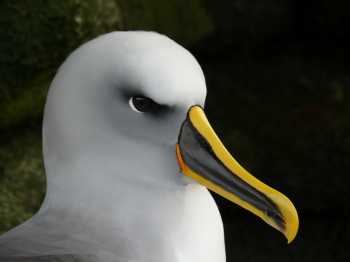 Globally Near Threatened Buller's Albatross at The Snares, endemic to New Zealand; photograph by Paul Sagar
The ACAP Information Officer will be attending all the Wellington meetings and ACAP Latest News will post daily updates of the proceedings, both in the formal sessions and on associated activities being organized by the host nation.
John Cooper, ACAP Information Officer, 16 August 2017