Following on from the news of incubating Laysan Albatrosses Phoebastria immutabilis being killed and their eggs smashed by night-time human intruder(s) at the Kaena Point colony on the Hawaiian island of Oahu on 27 December, Pacific Rim Conservation reports:
"There was a miraculous survivor of the attacks at Kaena Point - the egg pictured with the dead parent in our previous post was still alive despite being exposed and parent-less for close to two days. We put the egg in another nest whose egg was infertile. As of today [6 January], the egg is still alive and being incubated by its new foster parents pictured below. While they destroyed 17 nests and an unknown number of adults, there are still 55 nests going strong."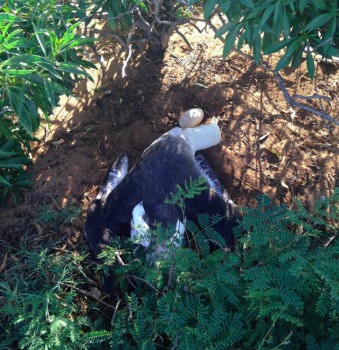 A mutilated Laysan Albatross corpse lies next to the egg which survived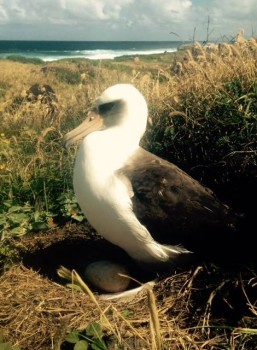 The rescued egg under a foster parent
Photographs by Pacific Rim Conservation
ACAP Latest News will continue to report developments with this shocking incident as news emerges.
John Cooper, ACAP Information Officer, 07 January 2016